Description
It's Friday!

Helsinkiin palaava, uudesti syntynyt Socializing Friday pamauttaa kevään käyntiin tyylillä.
Kyseessä on rento verkostoitumistapahtuma vaihtuvalla teemalla ja tapahtumapaikalla,
jossa minimoidaan virallinen pönötys, pitkät puheet ja slaidimaratonit.
Socializing Fridayn pääosassa ovat itse vieraat ja kuin automaagisesti tapahtuva verkostoituminen ja bisnesmahdollisuuksien löytäminen. Jokainen voi tehdä tapahtumaan oman agendansa ja käyttää viikon viimeiset paperinpyörittelytunnit hyödyksi.
Sitralla järjestettävän tapahtuman teemana kysymme miten sijoittaja löytää leijonayrityksen?
Mukana on sijoittajia, sijoittajaverkostojen edustajia ja suomalaisten kasvuyritysten aatelia.
Luvassa on vapaata keskustelua aiheesta ja sen ulkopuolelta rennoissa merkeissä.
Keskustelua vauhdittavat Certified Chatterit:
Markku Mutanen koordinoi Business Angels Finlandia, jonka missiona on yhdistää enkeleitä potentiaalisimpiin kasvuyrityksiin.
Artturi Tarjanne on IT-alan uranuurtaja ja tech-startuppien kysytyimpiä enkeli-mentoreita. Suomen Pääomasijoittajat ry:n puheenjohtaja ja yksi Nexit Venturesin voimahahmoista.
Claes Mikko Nieminen, FIBANin puuhamies edistää enkelisijoittamista kasvuyritysten alkutaipaleeseen ja vie osaltaan eteenpäin suomalaista enkelikulttuuria.
Matti Aistrich etsii Sitralla uusia startuppien liiketoimintamahdollisuuksia parantavia tekijöitä, jotta toimintaympäristö olisi jatkossa entistä hedelmällisempi. Rahoitus on tässä tärkeässä osassa.
Jukka Suokas, Finnveran pääomasijoitusten manageri tuo alkuvaiheen yrityksille lisää rahoitusmahdollisuuksia ja edistää enkelitoimintaa.
Pääyhteistyökumppani:
Mukana myös:

Tapahtuma on maksuton. Ilmottaudu mukaan samantien.

Aika: 30.3.2012 klo 15-18
Paikka: Sitran Atlas-sali, Itämerentori 2, Ruoholahti
Tervetuloa!
Jatka keskustelua Facebook sivuillamme: http://www.facebook.com/SocializingFriday
Tsekkaa myös www.socfri.com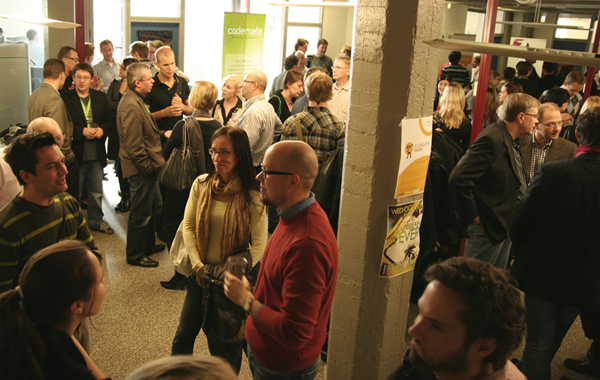 ______________________________________________________________________________
It's Friday!

A good day for expanding your network! Socializing Friday is a relaxed event for meeting interesting people and doing business while having fun.
The theme of the coming event is How can an angel find a kick-ass company to invest in?
No boring speeches or slideware are needed when Socializing Friday kicks the weekend a proper start. Just grab a drink and chat. Come and Njetwork!
Like us also on Facebook to get newest info on coming events: http://www.facebook.com/SocializingFriday
Organizer of Socializing Friday in Sitra 30.3.2012