Socialize Your Content: How to Move From Blogging to Collaborating
Description
Socialize Your Content: How to Move From Blogging to Collaborating
Despite the familiar claims that "Content is King," many marketers see mixed results when it comes to content creation and their bottom line. One reason might be that marketers are not "socializing" or collaborating with their network when creating content. According to content and SEO guru, Greg Mischio, learning to do so may increase the reach, influence, and results of your content marketing—and social media efforts.
Join SMBMad on Wednesday, January 16th, as Greg Mischio showcases his strategy for producing blog and social media content that's collaborative in nature, tuned to the customer journey, and built for bottom-line results.
Takeaways include:
Understanding how blogging fits within your "bigger picture" marketing and organizational growth goals
Learning what a socialized and collaborative content strategy involves and why it's so important
Discovering how collaboration ties into the many aspects of a multi-channel marketing strategy, including social media and SEO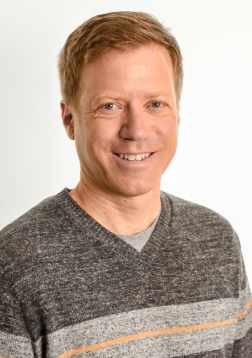 Speaker Bio:

Greg Mischio is the Owner and Strategic Director of Winbound. Winbound provides an all-in-one content marketing and conversion optimization package specifically designed for small marketing departments. Besides providing blogging duties for Social Media Breakfast, Greg and his Winbound team have delivered hundreds of page one rankings for clients and thousands of pageviews and leads.
TIME:
7:30 a.m. registration, networking and caffeine
8:00-9:30 a.m. presentation and questions
SPONSORS:
LOCATION:
Madison Turners, 3001 S. Stoughton Rd, Madison, WI 53716
TICKETS:

If you aren't able to join us in person, Nick Palkowski from Live Action Production, will be LIVE STREAMING this event on our Social Media Breakfast Madison Facebook page
Please note tickets are in high demand. To decrease waste and increase accessibility to all, if you claim a ticket and cannot attend, please take a minute to log in https://www.eventbrite.com/gettickets and cancel your reservation at least three days prior to the event.