Description
Ever wished for a place like Central Perk from Friends? Ever thought that sometimes the best conversation comes from the most spontaneous encounters? Join us at Socialhaus! It's a place where you will meet open-minded individuals, intentionally designed for the exchange of information, skills, and cultures. https://socialhaussf.com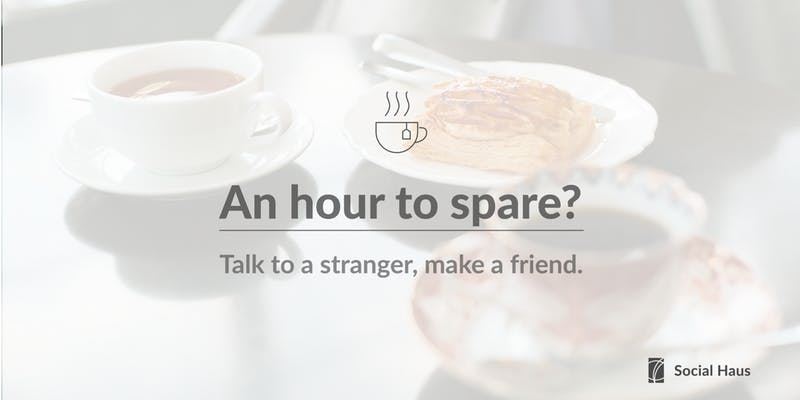 To see more awesome Urban Adventure Club events, please visit us at: https://urbanadventureclub.com/Events

Once you arrive, we first want to get to know you — what are your interests? goals? — then pair you up with one or two others for a cup of tea, along with a few activities we have planned.

We encourage you to learn about each other's unique background and skillsets, and to have a conversation beyond small talk. We understand that even if long-lasting friendships do not form immediately, we believe that you'll find it valuable in learning something about a fellow San Franciscan.

This event will occur weekly every Friday, for whenever you'd like to stop by and have some tea with friends.

*Note: For more info, visit www.socialhaussf.com. If you like the concept and are interested in potential partnerships, come by or contact socialhaussf@gmail.com.
Host name: Coco L
Contact info: 415-237-1662
Registration Price
FREE for members ($30/mo)
$12 per event for non-members(collected at event)
Learn about a monthly Socialhaus membership here

The Plan
6:00 PM: Meet at Third Haus for intros
6:15 PM: Sign in, talk to event host
6:30 PM: Participate in a few activities with others attending the event
(either 1:1 or in a small group)
Come refill your tea after 20 minutes, and we'll switch up the groups!
8:00 PM: Wrap up
NOTE: Location may change. Please check https://www.meetup.com/socialhaus/events/ for accurate location info.
FAQs
How can I contact the organizer with any questions?
We will meet at Third Haus at 6 PM. Text Coco at 415-237-1662 if you can't find the group.