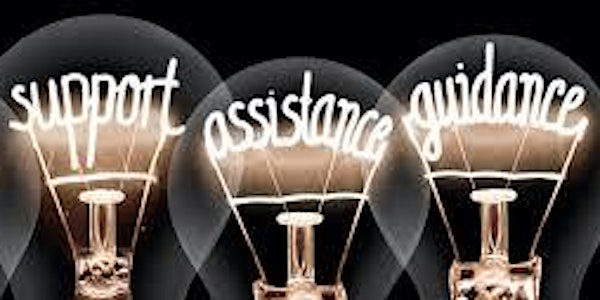 Social Work Licensure Supervision and Ethics Workshop
Location
University Of Montevallo
75 College Drive
Montevallo, AL 35115
United States
Refund policy
Contact the organizer to request a refund.
Eventbrite's fee is nonrefundable.
Two day licensure supervision workshop that meets ABSWE requirements.
About this event
This supervision training is in response to recent Supervision Rules 850-X-3 changes affecting Alabama's social workers ability to provide licensure supervision at all levels(LBSW, LMSW, LICSW, and PIP). To provide supervision, social workers will be required to complete a board-approved supervision training. This two -day training meets the requirements for both clinical and non-clinical supervision.
Location: University of Montevallo – Humanities Auditorium
May 19 - 20, 8:00 am – 5:00 pm – Total of 16 hours CE's including 3 hours of ethics and 3 hours of clinical content
Registration Fee: $269 • Registration fee includes lunch and light refreshments throughout the day
Presenters: Dr. Jason Newell, LICSW, PIP and Jeannie A. Duke, LICSW
Primary Training Goals: To prepare LICSW's to supervise LMSW's toward their LICSW and for supervising LICSW's, LMSW's, and LBSW's to supervise LMSW's and LBSW's for clinical and non-clinical services as a requirement for licensure in accordance with new State of Alabama guidelines.
This workshop will cover all aspects of the required supervision training as outlined in the new Supervision Rules changes. The focus of the training will be on building effective supervision skills in social work with modules on supervision styles, exploring roles of supervisor, mentor, consultant, and coach.
Specific workshop content includes reinforcement and development of a professional value system based on the NASW Code of Ethics, use of technology in social work, legal considerations in social work practice relationships, the assessment of human development, diversity and behavior in the environment, and the holistic assessment of trauma and loss are included.
Clinical modules include aspects of incorporating the DSM-5 and types of treatment approaches along with case studies on treatment/intervention planning, which can be used in supervision will be explored.
Non-clinical supervision skill development will include ways to teach and reinforce brief treatment planning, client-centered interviewing techniques, resource development, community assessment skills, practice evaluation, and administrative skills in supervision. Using case studies, participants will demonstrate knowledge and skill attainment through group exercises, role plays, and feedback.
Learning Outcomes:
Demonstrate knowledge of effective non-clinical and clinical supervision skills
Demonstrate knowledge and skill incorporating DSM-5 disorders, treatment approaches, and intervention plans
Demonstrate knowledge and skill in reinforcing a professional value system based on the NASW Code of Ethics
Demonstrate knowledge and skills in incorporating service delivery in non-clinical supervision
University of Montevallo
75 College Drive Station 6180
Social Work Program
205-665-6184 or jnewell2@montevallo.edu