"Social Thinking®…the Missing Piece for Children with Social Difficulties"

Sunday, October 14, 2012 from 2:00 PM to 5:00 PM (EDT)
Event Details
New Jersey Parent Advocates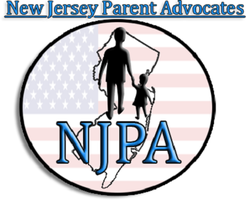 in Partnership with the Arc of Somerset
 presents:
"Social Thinking®…the Missing Piece for Children with Social Difficulties"
By: Alana Fichtelberg, M.A., CCC-SLP
Does your child:
have difficulty making/keeping friends?

have difficulty initiating and having conversations?

have difficulty understanding other points of view?

have difficulty interpreting body language and facial expressions?

have difficulty being flexible?

have difficulty understanding the thoughts and intentions of others?

have difficulty at lunch/recess?

have difficulty socially fitting in?

have difficulty with reading comprehension?

know all the rules but doesn't apply it to himself?

repeat the same social mistakes over and over again?

have limited success in social skills groups?
Social Thinking® - is the huge piece of the social puzzle that has been missing:
This presentation will discuss the foundations of "Social Thinking®" and related ideas (developed by Michelle Garcia Winner; www.socialthinking.com), how social thinking applies to your child's social needs/challenges, how it differs from social skills, and how it can fill in what is lacking in your child's daily life- socially, academically, functionally.
Social thinking involves developing perspective taking skills, flexibility of thought, and understanding how your actions negatively or positively affect others.
It is for individuals with or without a diagnosis.
This presentation will also explain how social thinking® groups work, who is appropriate for social thinking, how it can be integrated into your IEPs, and how to develop appropriate objectives rather than the typical social skills objectives.
Alana Fichtelberg, M.A., CCC-SLP is a speech/language pathologist for almost 20 years- working in the public school system for 8 years, and full-time private practice for the last 11 years.
She has worked at two schools for children diagnosed with autism.
She received a grant from the National Foundation for the Improvement of Education for further study in the field of autism and has a grant from an autism group for social groups.
She has been an adjunct professor and clinical supervisor at Montclair State University and at Seton Hall University.
She specializes in the evaluation and treatment of children with speech/language/ social communication difficulties including children who are nonverbal.
Alana is PROMPT Level I and II trained along with Social Thinking Clinical Trained- Level 1. She consults for students in school districts, conducts independent evaluations, attends IEP meetings to address communication concerns/programs, presents for parent groups, provides therapy for individual and social thinking® groups.
Alana and her students have two entries in Michelle Garcia Winner's most recent "Unthinkables" book.
Have questions about "Social Thinking®…the Missing Piece for Children with Social Difficulties"?
Contact Pin Busters
When & Where

The Arc of Somerset County
141 South Main Street
Manville, NJ 08835


Sunday, October 14, 2012 from 2:00 PM to 5:00 PM (EDT)
Add to my calendar
"Social Thinking®…the Missing Piece for Children with Social Difficulties"