A MAGAZINE LAUNCH PARTY FOR LOCAL BUSINESSES AND ENTREPRENEURS THAT ARE SEEKING CONTENT CREATORS AND INFLUENCERS.
About this event
SOCIAL SPARX 2021 is an annual social networking event attended by local business owners, vendors in the fashion & active wear industry, beauty & skincare networks, fitness channels, influencer marketing agencies, content creators, social media influencers and others interested or involved in the fastest growing influencer marketing sector to launch our magazine at Jacksonville, Florida USA.
Sponsor Benefits: Generate organic following and social media traffic by networking with local influencers. We will have a total of 20 vendor booths at the event so reach out to the main organizer for sponsorship opportunities.
Attendee Benefits: Establish rapport with local businesses and entrepreneurs that are seeking content creators and influencers. The only social networking event that is 100% dedicated to the niche of influencers in Northeast Florida.
WHAT TO EXPECT: You will meet other attendees wearing the trendiest swimsuits, active wear, summer gear and other beach fashion attire in the influencer industry. Just a few brands that you will find there: @truehonor @boutinela @ohpolly @fashionova @underarmour @beachbunnyswimwear
SOCIAL COMMUNITY GOAL: Empowering, educating, enlightening and entertaining Enterprising Influencers to evolve in Northern Florida.
RED, WHITE AND BLUE EVENT (2016): We offer event sponsoring services to help brands reach the influencer niche market. Check out some of the highlights from our previous charity event in San Diego, CA.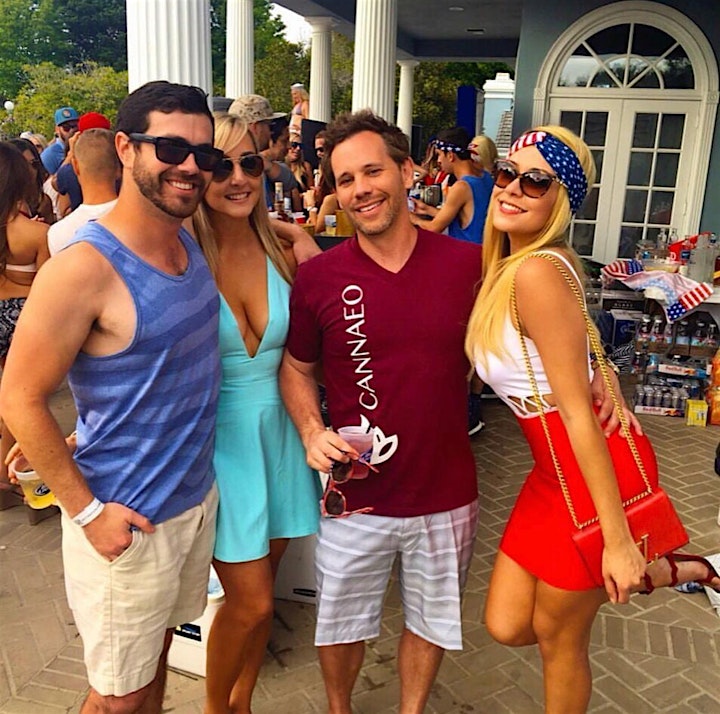 Organizer of SOCIAL SPARX 2021
Cannaeo Brands is a Los Angeles, CA based private labeling and manufacturing company focused on influencer event marketing. Private and white labeling garments, accessories, beauty, skincare, nutraceuticals, veterinary, supplements, multi-vitamins, and a variety of health and wellness products.