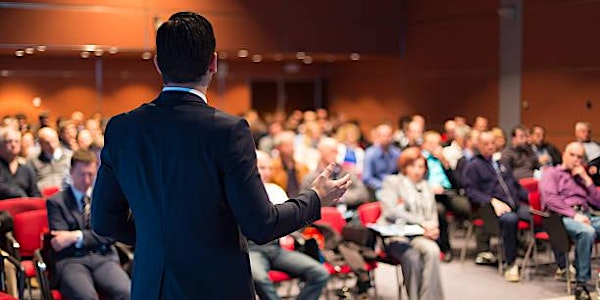 Social Security, Income and Tax Planning Workshop in Austin, TX
Join us for an engaging and informative seminar!
When and where
Location
Lake Travis Community Library 1938 Lohmans Crossing Road Austin, TX 78734
About this event
WHY THIS CLASS MATTERS TO YOU
This class will provide you with the tools and information to employ a modern-day, tax-efficient retirement income plan. You will learn how today's Retirement Income Strategies can insulate your Retirement Plan from the impact of taxation on Social Security, Medicare (Part B and D) and more.
Learn how to create a Tax-Free Retirement Income Plan using RMD, Roth Conversions and other Strategies. Maximizing return while minimizing taxes and management fees while adding value to your portfolio.
Big Changes in 2023 that you need to know and understand how they will affect your Retirement.
New Secure 2.0 Act and the proposed 3.0 Act
Omnibus Bill – what this means to you.
And more of what to expect in 2023.
To thank you for attending, you will receive an educational and informational packet outlining everything this is presented at this Workshop. PLUS, you will be eligible for 2 professional COMPLEMENTARY CONSULTATIONS and printed information for your personal Retirement Income Planning and Tax-Free Planning.
IMPORTANT TOPICS FOR RETIREMENT TODAY
TAX RATE RISK
• National Debt approaching 32Trillion… tax rates could double – what you need to know
• Increased Taxes and Inflation – what you can do to protect your Retirement Income
• How to convert Government Taxable 401k and IRA -to-Tax-Free!
• Structuring RMD Distribution as part of your Retirement Plan
RETIREMENT INCOME PLANNING
• The three basic retirement accounts everyone should have
• How to create balance in each account to assure Tax-Efficient Income Strategy
• What's better…Forever taxable or tax-free income?
• How to define a "true" tax-free investment
• When and how to convert Roth IRA, 401k effectively
• How IRA's and 401k's cause excessive taxation on Social Security
MAXIMIZING SOCIAL SECURITY
• Learn why maximizing your Social Security Benefits can reduce taxes
• The Social Security thresholds you need to be aware of
• The real cost of Social Security taxation
• Strategies to eliminate Social Security taxation
• Social Security maximization strategies
RETIREMENT DISTRIBUTION PITFALLS
• How the new rules on "Rate of Withdrawal" affect People Nearing Retirement
• How to ensure you won't run out of money in retirement
• How to liquidate retirement assets in the right order
• How to eliminate "sequence of returns" risk
WHY LOSSES DURING RETIREMENT MATTER
• The impact of dramatic market loss in retirement
• Is "buy and hold" appropriate in retirement?
• How to safeguard against two types of investment risk
• How to shield your assets from stock market volatility
• Why "asset allocation" alone may not be enough
• How to truly diversify your retirement portfolio
Investment advisory services offered through Foundations Investment Advisors, LLC, an SEC-registered investment adviser.