Social Security and Medicare Planning Workshop - Making Sense Of It All
Description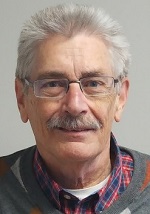 For those who are close to turning 65, Medicare can be one of the most confusing aspects of retirement. We hear all the time how frustrating this experience because most people are overwhelmed with the conflicting information. Jeff Gertenbach, CLU ChFC, of CRB Insurance in Mt. Pleasant, WI will take you through this complex subject and break it down for you in a simple and easy to understand way so that you will be able to make better more informed decisions.

Jeff's talk will include:
What you need to know to be prepared for Medicare.
The best way to cover your health insurance needs if you plan to retire early until you are eligible for Medicare.
Medicare Supplements VS Medicare Advantage plans... which one is best for you? How to determine which one to go with for your unique situation and more.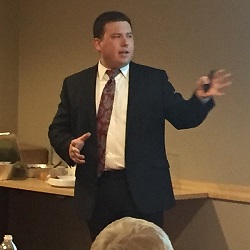 Joseph M. LoCoco, JD, co-owner of Retirement Advocates, Inc. will cover important information regarding Social Security such as:

How taxability of Social Security works
How and when to apply for Social Security
Strategies to maximize your Social Security income
How to claim and can you claim a spousal benefit?
What are ALL the advantages of delaying taking Social Security... some you may not have considered.
How working affects Social Security benefits.
What about the widow's benefit? When am I eligible for that? How does it work?
How does Social Security fit best into my other income sources during retirement?
A complimentary Social Security report and several other resources will be provided at the event. Whether you are about to retire or already retired, this information will help you get the information you need to make one of the most important decisions of your retirement - how and when to claim your Social Security.
This Lunch and Learn event is going to help you gain the clarity you need so that your transition into Medicare and Social Security will be a welcome event, not one of chaos and confusion. All while enjoying a delicious meal compliments of Retirement Advocates. (Retirement Advocates, CRB Insurance and RWA are not affiliated.)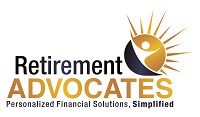 This seminar is designed to provide general information on the subjects covered. It is not, however, intended to provide specific legal or tax advice and cannot be used to avoid tax penalties or to promote, market, or recommend any tax plan or arrangement. Please note that the presenter does not give legal or tax advice. You are encouraged to consult your tax advisor or attorney.
Date and Time
Location
Festival Foods Conference Room, (Above the deli)
3207 80th Street
Kenosha, WI 53142