Unite with others who are committed to building better communities!
About this Event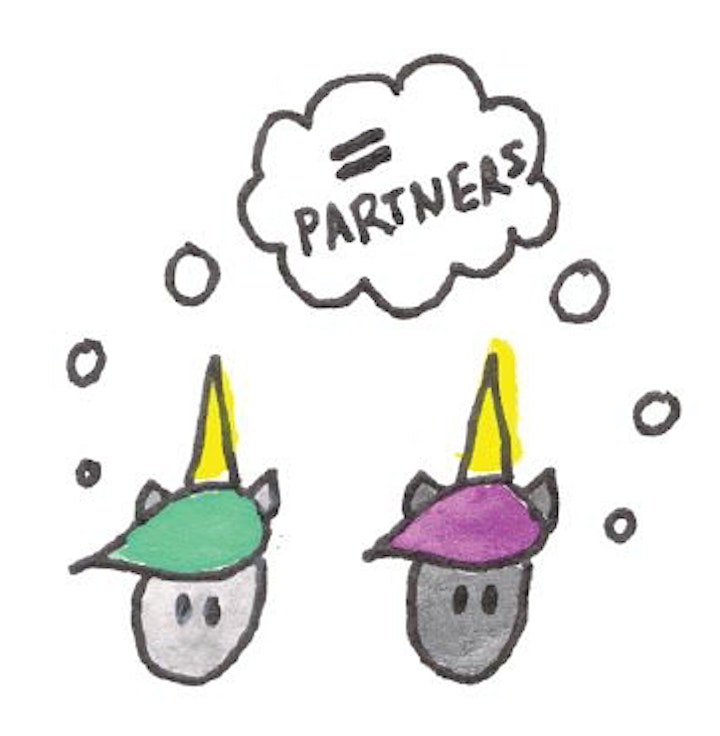 Hi Unicorns! If you can't physically join us, here is the link to the live webcast, starting at 1:00 PM on Wed, 9/18/19. For those who can, we will meet in Manila ("T4" back event space at Open Gov Hub). Hope to see you there!
ABOUT THIS EVENT
Join best-selling authors Vu Le (via Seattle), Jane Leu, and Jessamyn Shams-Lau (Unicorns Unite: How Nonprofits & Foundations can build Epic Partnerships) in a frank conversation around the social sector system and how it might be restructured to work better for everyone.
Stave off an existential crisis about your life's work, unite with others who are committed to building better communities and a healthier planet, and figure out what we can do to come together to change the system so the social sector we all love works better for everyone.
This dynamic, interactive event will be live-casted from San Francisco will be followed by locally organized discussion watch parties across the country -- we are hosting one right here at the Open Gov Hub and inviting our neighbors, GlobalGiving.
ABOUT THE SPEAKERS
Jessamyn, Jane, and Vu have been in this sector for years, and while we love our work, let's face it, the relationships between nonprofits and foundations, as well as the entrenched power dynamics, often prevent good work from happening and also drive many people to leave the sector and open a stall at the farmer's market selling naturally fermented sauerkraut or something. We dream of a world where funders and nonprofits see each other as trusted and equal partners, not as freeloaders and overlords. Imagine what we can accomplish together when funders are not suspicious of nonprofits, and nonprofits are not stealing pens and dry-erase markers when visiting foundations. (What, like I'm the only one).
ABOUT THE UNICORNS
What's with you and unicorns? Unicorns are magical, and so are all of us in this sector. Think about it: We're doing some of the most complex and hardest work, with the most limited resources, while getting the least appreciation from society. (Seriously, where are the shows about nonprofit work?! Do we need more shows about baking?!) Despite these challenges, we all work day-in, day-out to make our world better. We are unicorns; tired, rapidly-greying, majestic unicorns with crows' feet. But we can do magic! We will have popcorn and things. :)
JOIN US FOR SOME COMMISERATION AND CAMARADERIE! We will meet in Manila.