Description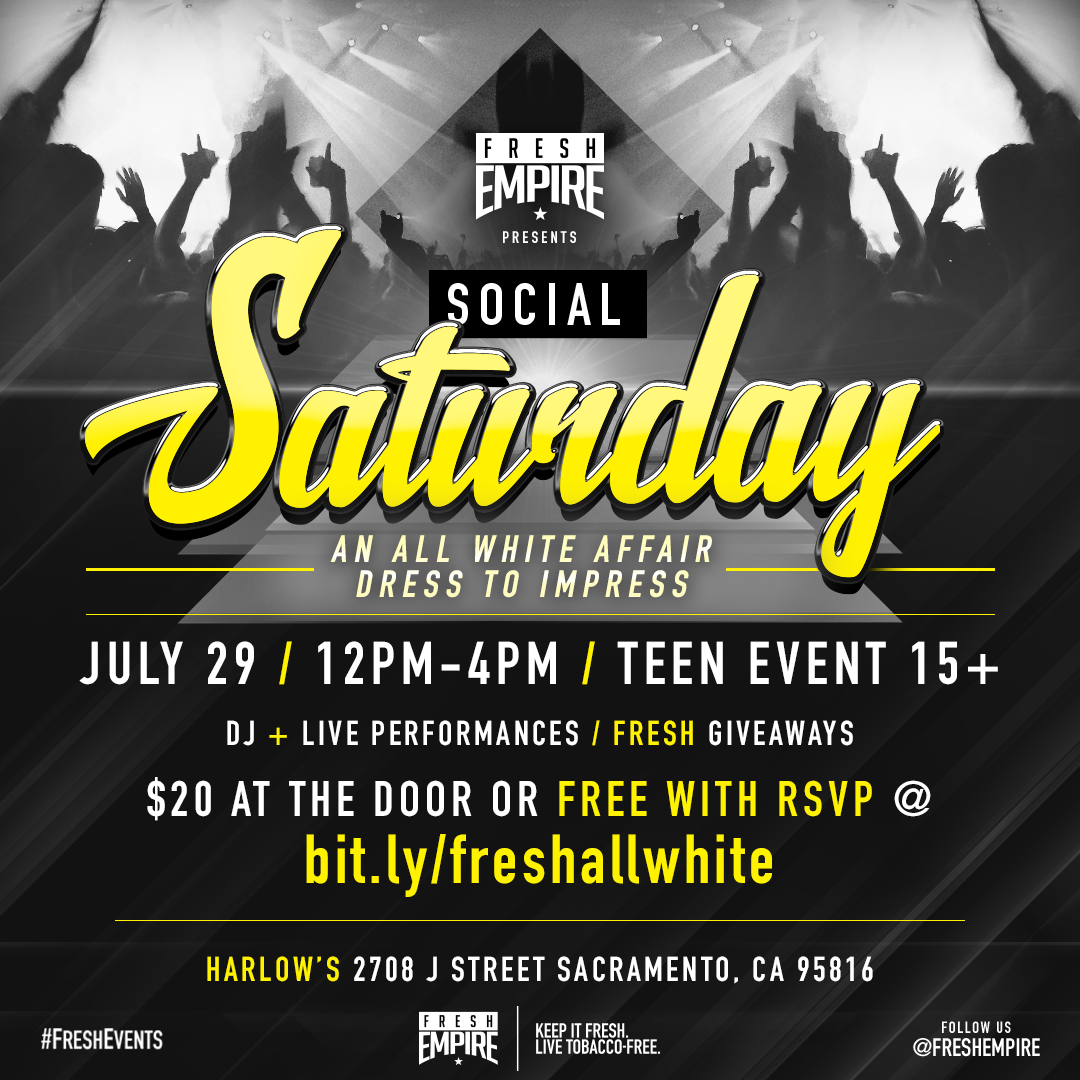 Fresh Empire presents:
Social Saturday: All White Day Party
Sat. July 29th, 2017 @ Harlow's
This TEEN ONLY event features a live DJ, hot performances, fresh giveaways and FREE FOOD! NO ADULTS will be permitted into venue. NOOOOOO Adults!
Fresh Empire always keeps it fresh. This all white event (dress code not strictly enfornced) will be unforgettable day party. Come dressed to impress in your own fresh swag and turn up the best and latest in hip hop.
Click here to see HOW it will go down
Security STRICTLY ENFORCED. No bags or backpacks, Clutch- OK.
All teens who attend will abide by Fresh Empire event agreements:
Fresh Empire Event Agreements
1. We keep it 100%!
- 100% Tobacco Free
- 100% Drug Free
- 100% Alcohol Free
- 100% Drama Free
2. Respect MY fresh.
Each person keeps it fresh differently so respect their fresh.
3. Just chill.
We are here to have fun and some more fun. Breaking any agreement means you will get the boot and will not be allowed to return.
4. No In's and Out.
Once you're in that's it. If you leave, that's it YOU ARE OUT.
5. Tell a Friend.
Post this event on Social Media and tell a friend how awesome it was.
Got questions?
Email
freshsacramento@gmail.com