Social Responsibility in Marketing
Join us for a panel discussion with leaders from Spurs Give and Spurs Sports and Entertainment about Social Responsibility in Marketing.
Refund Policy
Contact the organizer to request a refund.
Eventbrite's fee is nonrefundable.
About this event
Social responsibility in business maintains that organizations should be good community citizens and balance revenue generation with activities that benefit the community. Many companies have adopted socially responsible elements in their marketing strategies as a means to help their communities with beneficial services and products.
Social responsibility in marketing focuses on our attracting consumers who want to make a positive difference with their spending. But is there more we should consider?
Join us for a panel discussion with leaders from Spurs Give and Spurs Sports and Entertainment (SSE) about Social Responsibility in Marketing moderated by nationally recognized PR strategist, columnist and podcaster Melissa Vela-Williamson of MVW Communications.
The diverse, all-female panel will feature:
Jennifer Regnier, Spurs Give, Executive Director
Morgan Jones, M.A. Ed., Spurs Sports & Entertainment, Sr. Manager Diversity, Equity, Inclusion & Belonging Strategy
Laura Perez, Spurs Sports & Entertainment, Brand Engagement Project Manager
3 Key Learning Objectives
Learn the holistic definition of "social responsibility"
How DEI should and could impact marketing campaigns
How being socially responsible increases goodwill and brand loyalty
Moderator
Melissa Vela-Williamson, APR, MVW Communications
Melissa Vela-Williamson, APR is an award-winning communicator with over 17 years of general market and multicultural integrated marketing communications experience in agency, corporate and nonprofit settings. Today, she serves clients as the Chief Communication Architect of her own firm, MVW Communications. Melissa's a 360° communicator, but has a special expertise and accreditation in public relations. Through MVW, she works directly as a consultant, assembles expert teams to develop and implement campaigns, or collaborates with larger agencies seeking her PR or specialized experience. During her career, she has directed public relations, marketing, advertising or social media strategy for over 65 organizations such as H-E-B, Alamo Colleges District, Meals on Wheels San Antonio, Rosarios, Girl Scouts of Southwest Texas, and CAST Schools. Melissa is an industry thought leader, a national columnist, and professional speaker -- leading workshops for organizations like Spurs Sports & Entertainment, CPS Energy, the San Antonio Area Foundation, SCORE, Family Tapestry, the San Antonio Zoo, and the Alamo Colleges Workforce Network. This month, she is launching a podcast called the "Smart Talk Series" and an online merchandise shop PR Pro Gear to bring pride and deeper awareness to the communication industry. For more info, visit www.mvw360.com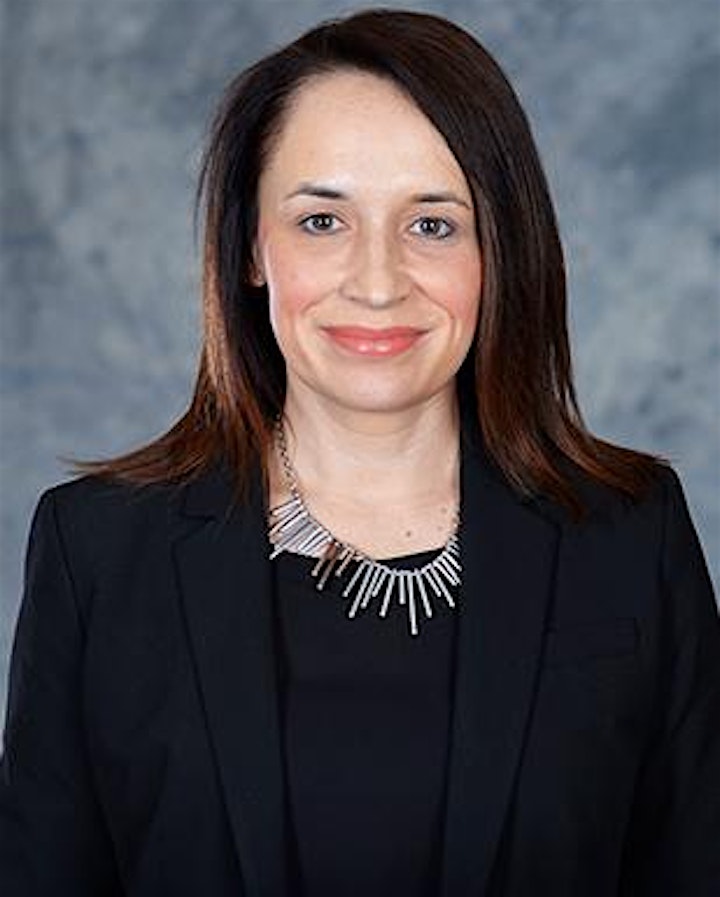 Jennifer Regnier Executive Director Spurs Give Spurs Sports & Entertainment
Jennifer Regnier was named the Executive Director SpursGive in September 2018. Leading teams for over 25-years, she has a proven track record for executing strategy to leverage networks and grow community outreach. With her innate ability to create and maintain a powerful culture, community partnerships have thrived under her leadership and influence. A true agent of change, she has had a powerful impact on highly visible organizational goals, that have been recognized both locally and globally.
Since joining Spurs Give, she has led her team to raise over $9M, including $3M during the COVID pandemic. Her leadership in fundraising has translated to over 2,000 new donors and 10 million families of South and Central Texas impacted.
Before joining San Antonio Spurs Sports & Entertainment, Jennifer held several leadership positions with Starbucks for 15 years. As a District Manager for both company operated and licensed stores, she led teams who carried customer satisfaction rates above 94% and increased growth in overall sales by 34%. A natural curator for unique opportunities, Jennifer leveraged her resources at Starbucks to spearhead an initiative to donate pastries to a community partner to feed the homeless. Like wildfire, this idea spread to all US stores, with each store making daily donations to feed the homeless which built and sustained community partnerships.
Jennifer was the Chief architect of a partnership program between Starbucks, Apple, andTarget to adopt families who were in need of shelter, food and basic essentials for everyday living. She initiated and maintained a 14-year partnership between San Antonio and the Raul Jimenez Thanksgiving Dinner to feed the homeless. At her direction, Starbucks sent 17,000 volunteers to serve food and beverages at this widely popular community event. She trailblazed in other ways to secure a $104,000 donation for the Make A Wish Foundation. She was responsible for securing $1M to fund multiple grants for various community needs.
Decorated achievements, accolades and awards have been received by Jennifer year over year. She has garnered multiple District Manager of the Year Awards, Sales Manager of the Year and Spirit of Starbucks Awards. Jennifer was recognized globally for leading high performing teams and maintaining increased sales under her influence and leadership.
With her wealth of experience, Jennifer is now very excited to be a part of the San Antonio Spurs Sports & Entertainment family of teams. She will lead all Spurs Give non-profit and social responsibility efforts for the San Antonio Spurs (NBA),San Antonio FC (USL) and Austin Spurs(NBA Developmental League).
Jennifer lives in San Antonio with her husband and their 3 children, Jordan 25, Jude 11 and Scarlett 9. She is happy to be in a city her family loves and she is grateful for the opportunity to work with people who are focused on community and giving back to impact many lives every day.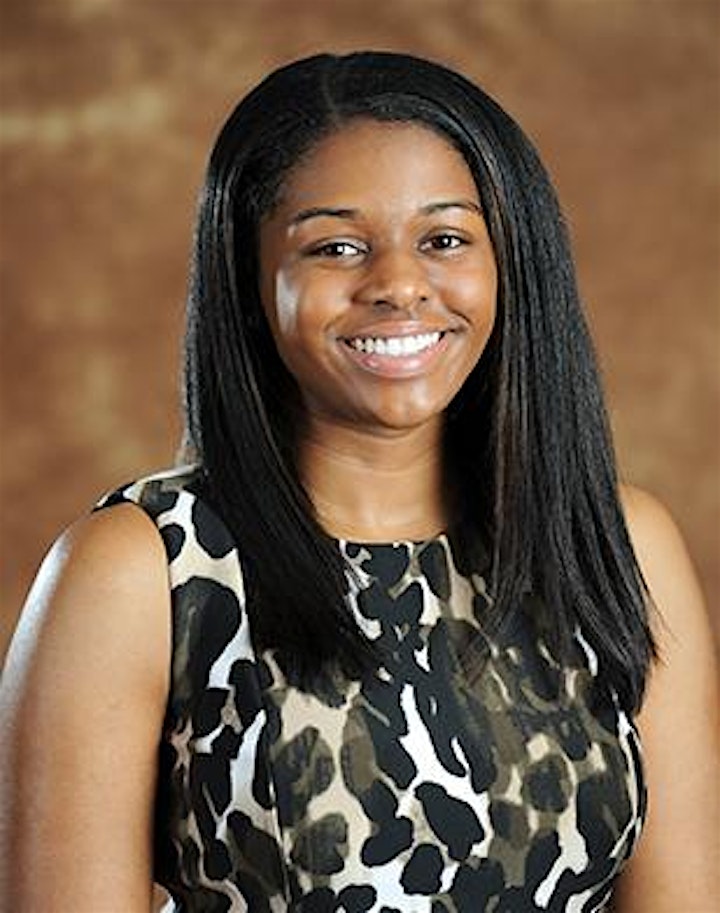 MORGAN JONES MA, EdD Candidate
SR. MANAGER OF DIVERSITY, EQUITY, INLCUSION AND BELONGING STRATEGY SPURS SPORTS & ENTERTAINMENT
In her sixth year with Spurs Sports & Entertainment, Morgan Jones oversees SS&E's Diversity, Equity, Inclusion & Belonging efforts including the organization's Race Action Committee and Diversity, Equity & Inclusion (DEIB) Council.
Throughout her tenure with SS&E, she has managed the daily operations of Spurs Sports & Entertainment University (SSEU) – an internal corporate learning and development structure, while developing curriculum and facilitating training courses to enhance staff development.
Building on a career in diversity and inclusion, communication, and team building, Ms. Jones is pursuing a doctorate in education and human resource development at the University of Illinois at Urbana-Champaign. Her work focuses on evaluating the impacts of diversity and inclusion training on organizational culture.
Ms. Jones holds a master's degree in education, curriculum and instruction from the University of Texas at San Antonio, and a bachelor's degree in communication studies from California State University, Northridge. Her work has been published in Communication Training & Development: Exploring the Cutting Edge.
An avid community leader, Ms. Jones served as a member of the African American Studies Advisory Council led by the Texas State Board of Education. Currently, she is the board's Development Committee Chair for the San Antonio Education Partnership and a board member for Summer of Service nonprofit.
Ms. Jones is a member of the Society for Human Resource Management (SHRM) and the ATD San Antonio Chapter and is a former Toastmasters International member. Passionate about serving the community, she is as a mentor through Big Brothers Big Sisters of South Texas and helps community members navigate the digital world.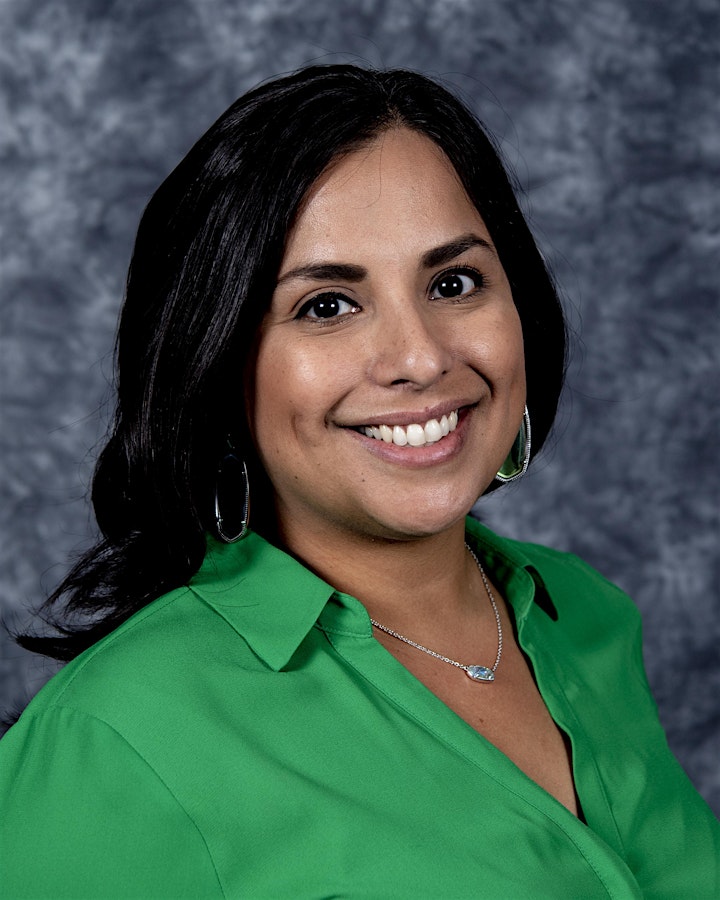 Laura Perez, Spurs Sports & Entertainment, Brand Engagement Project Manager
Laura Perez has over 15 years' experience working at Spurs Sports & Entertainment(SS&E). She has had a variety of roles across the organization working in broadcast, partnership and brand development, growing professionally and diversifying her capacity within the SS&E organization. Laura currently works in the Brand Engagement department as a Project Manager.
She develops and directs all aspects of the operational workflow. Laura has led and managed numerous brand campaigns for the Spurs brand. Mrs. Perez is also an active member of the SS&E Diversity, Equity, Inclusion & Belonging Council (DEIB). Laura's participation in various leadership development programs such as, the Hispanic Chamber of Commerce Latina Leadership Institute program,Big Brothers Big Sisters workplace mentoring program and other various civic engagement projects inspired her to continue her education.
Laura will be graduating from The University of Texas at San Antonio (UTSA) in May 2021 with a Master of Public Administration degree and Nonprofit Certification.This adds to her Bachelor of Arts degree in 2003 and her Texas State Board Teaching Certification in 2009 from UTSA.Laura credits her two children Isabella (8) and Adrian (5), as well as her supportive husband Eloy, for her passion and drive.