Social Outcomes Conference 2021
About this event
Overview
The Social Outcomes Conference (SOC21) is the annual convening of the world's leading researchers, policymakers and practitioners working to improve social outcomes. As in previous years, the conference will feature discussions on the latest thinking and findings from academic research, alongside insights from the emerging practice across different geographies, disciplines and policy areas.
How to join online
All sessions will be streamed online. Beside each session in the programme below, you will find a "Join online" button, which will reveal the individual Zoom session link and meeting ID for that session. To reveal these details, you will first need to type in an access code, which we will send you by email just before the conference. Sign up to SOC21 now to receive the code.
We encourage you to check out the programme before the event and take a note of which sessions you might be interested in joining. Explore our full programme here.
Hybrid conference - what to expect
In addition to streaming all of our sessions online, we are also offering a number of in-person places to those who wish to attend the conference at the Blavatnik School of Government, Oxford. After 15 months of restrictions, this will be a great opportunity to finally reconvene, catch up with old colleagues, and get to know new faces.
We have taken great precautionary measures to ensure that this event is covid-free. All surfaces will be regularly cleaned and free hand sanitiser will be available throughout the building. With its automated natural ventilation system, the Blavatnik School of Government building constantly creates a flow of clean air in its seminar rooms and lecture halls. In-person tickets are subject to UK Covid-19 restrictions and are fully refundable. You can find out more about our measures, Covid-19 considerations and travel and accommodation in Oxford here.
We are committed to ensuring that both online and offline audiences are able to enjoy meaningful engagement. As an in-person attendee, you would have the chance to join sessions live in lecture halls and seminar rooms around the building and meet some of the distinguished guests and speakers attending in-person. Whether you choose to join online or in-person, the whole GO Lab team will be ready to welcome you.
If you have any questions, please get in touch at golab@bsg.ox.ac.uk.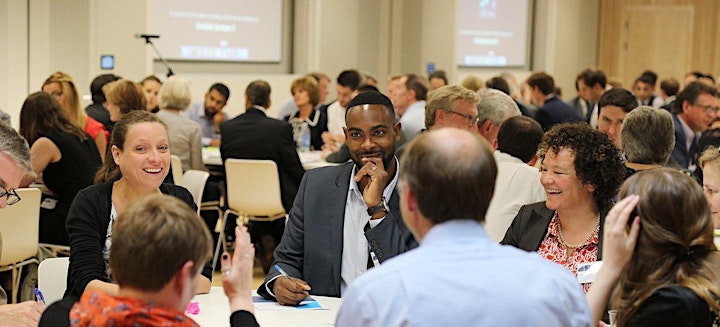 Conference themes
This year's conference is built around five key themes:
Outcomes-based contracting
Outcomes orientation
Measuring outcomes and value for money
Procurement and social value
Government, business and civil society collaboration in places
These theme are all underpinned by a single core question: how can government combine its multiple roles – sometimes as provider, funder, facilitator, and regulator – to support activity which improves social outcomes?
This year's keynote speaker: Professor Joseph Stiglitz
We are delighted that Professor Joseph Stiglitz will be delivering the Social Outcomes Conference 2021 keynote speech on Thursday 9 September 1pm BST.
To receive the latest updates and information about the sessions and list of speakers, sign up to our monthly newsletter.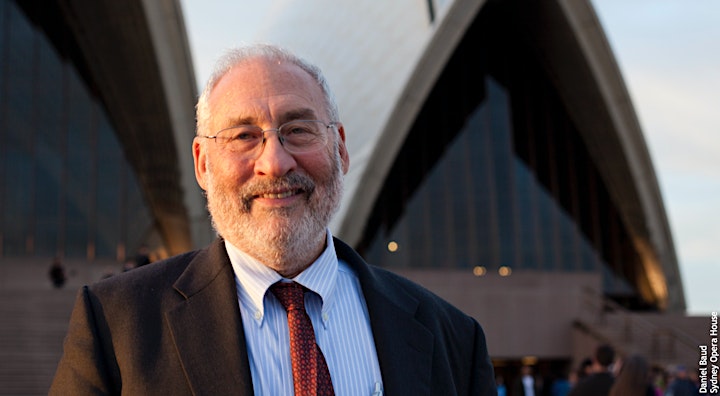 Privacy policy
The Government Outcomes (GO) Lab operates within the University of Oxford. We are committed to protecting the privacy and security of your personal information ('personal data'). To understand more about our views and practices regarding your personal data, please find our policy on the GO Lab website.
Organiser of Social Outcomes Conference 2021
The Government Outcomes Lab is a centre of academic research and practice based at the Blavatnik School of Government at the University of Oxford. Our mission is to improve the provision of public services through research, policy advice and cross-sector collaboration. 
Through rigorous academic research, the GO Lab seeks to deepen the understanding of outcome based commissioning and provide independent support, data and evidence on what works and what does not. Underpinned by its research, the GO Lab provides practical on the ground support to local commissioners, through a mix of in-person and executive education.
The GO Lab was established in 2016 as a joint partnership between the University of Oxford and the UK Government. The GO Lab is based in Oxford and is led by a small team of academics and practitioners, supported by a wider network of Fellows of Practice.