Description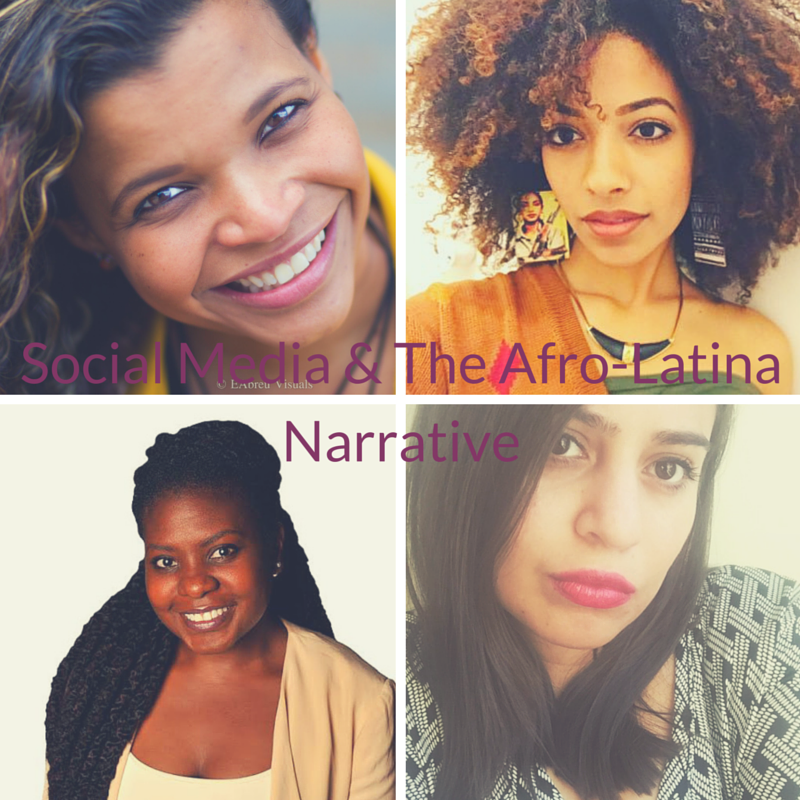 Social Media & The Afro-Latina Narrative is a panel event designed to discuss how social media has provided a digital space for Afro-Latinas to declare, celebrate and document our narratives. This social media engagement and activism has ignited meaningful conversations and mobilization both in-person and online, as well as national and international coverage.
Meet our panelists:
Jamila
Aisha
Brown
(@
MsJamilaAisha
) -
digital strategist, writer and social entrepreneur who specializes in domestic and international advocacy campaigns. As
The Opportunity Agenda
's Digital Communications Strategist, she leads the development and implementation of all online platforms and social media outreach and engagement strategies.
Juliana
Pache
(@
thecityofjules
) -
singer, writer and marketer. The Afro-Cuban/Dominican, from Queens, NY, founded "Pussy Power," an intersectional feminist organization based in Philly (now dismantled). She created the #BlackLatinxHistory hashtag to highlight Afro-Latinx contributions during Black History Month.
Raquel
Reichard
(@
RaquelReichard
) -
politics & culture editor at
Latina
magazine and Latina.com, where she covers identity,
cultura
and justice through a working-class Latina feminist lens. Her work has been published in the
New York Times
,
The Washington Post
,
The Independent
,
Mic
and
Cosmopolitan
, among other publications.
Powered By: