Description
Show & Tell is back!
We've kept the format the same - three timed topics, five thought leaders, free drinks and food - but we're upping our game in two ways.
1. The event location has moved to the 2nd Floor of Union Hall in order to upgrade the audio-visual setup.
2. Crowd participation will be a major focus, and we'll leverage crowdfunding tech so that YOU determine which questions get surfaced.
Speakers:
1. Levi Bethune (bio) - Cladwell, Cloverleaf, & Discover&Build
2. Nate Engels (bio) - Northlich, Wannabite.com, & WeUseCoupons.com
3. Lucrecer Braxton (bio) - Hello Friend Podcast & ItsLucrecer.com
4. Tim Schmoyer (bio) - Video Creators
5. Christina Duccilli (bio) - Rookwood Pottery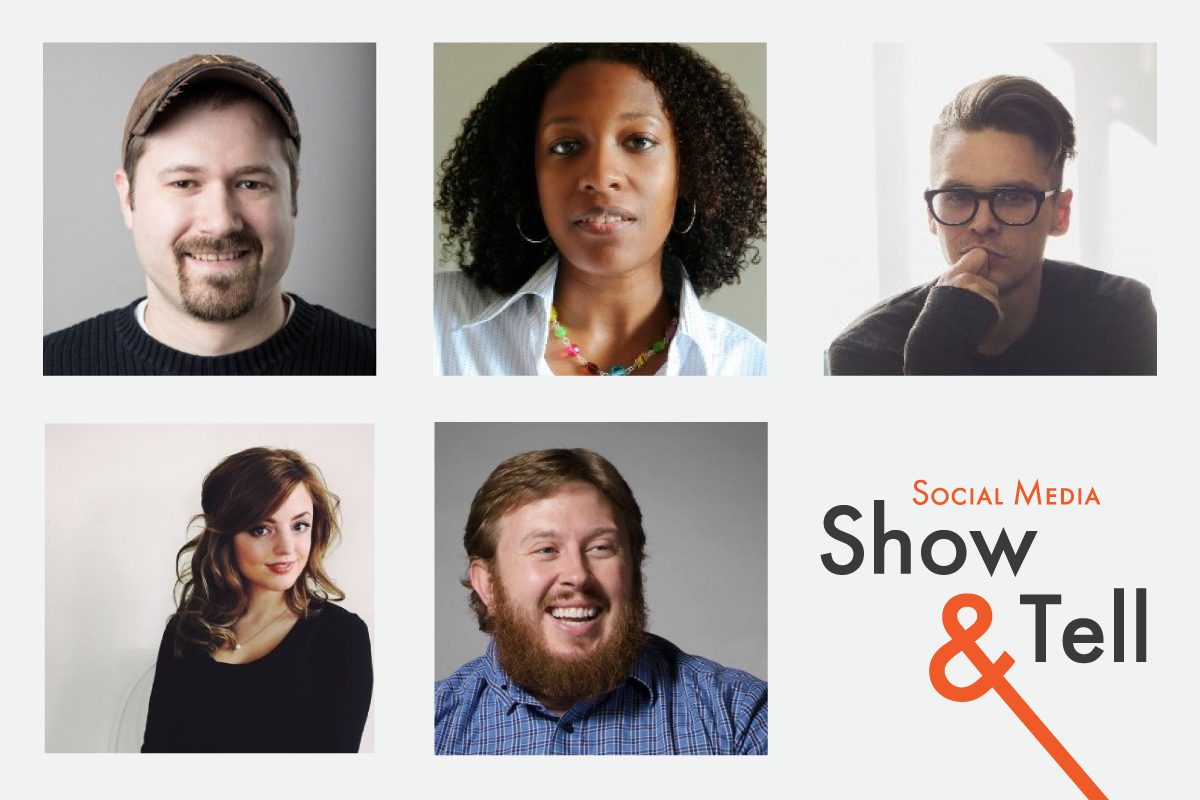 Topics:
1. Visual Storytelling - learn how to piece together and distribute content that sparks a reaction and gets people talking.
2. Community Building - learn how to build an active community around your brand, and how to identify other communities to engage.
3. Customer Acquisition - learn about how to best monetize your social media efforts, from lead gen and micro-conversions to analytics and targeted advertising.

What they said:
The first Show & Tell was a huge hit. See the event recap here, and see below for what attendees had to say.
"What a fantastic event! I could have listened to the panel talk for hours." - Lisa Braun, Social Media @ Cincinnati Reds

"I loved the variety of speakers, and the format was super casual yet informative. There's really no other event like it that will teach you best practices but also show you how it's done. Highly recommend." - Katie Rose, Owner @ Bird & Rose Photography
"Great for those who are interested but don't have the resources to dig deeper." - Anna Di Frank, Marketing Asst. @ Roto-Rooter
"Very informative and inspiring. Makes me want to do my job better." - Katie Frazier, Program Dir. @ ChangingGears

Why attend?
If social media is any part or all of what you do, you can't miss it. You'll learn very specific ways to take your efforts to a new level.
Light snacks and drinks included :)