Description
The first Social Media Show & Tell of 2019 is here, and we're excited to kick things off with social media experts from Cintrifuse, The Garage Group and Epipheo. You won't want to miss it!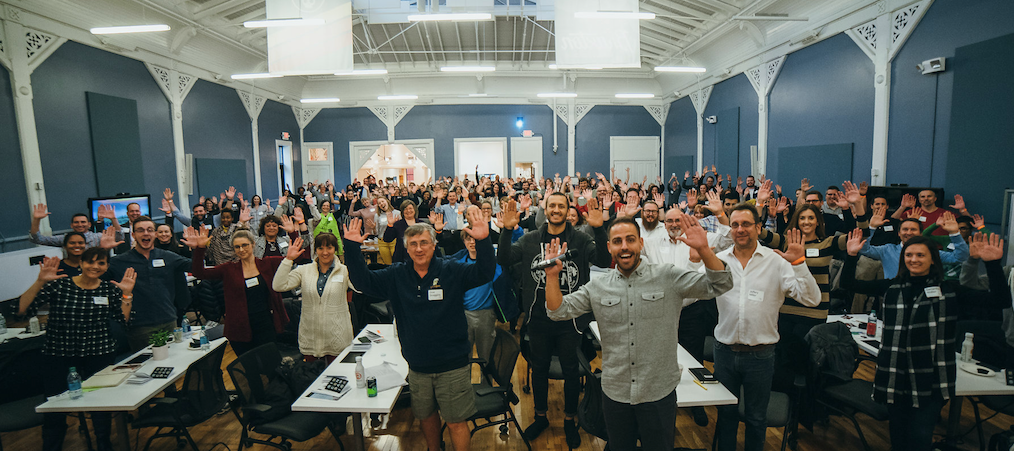 THE EVENT
What started as a small gathering for social media enthusiasts has grown to a quarterly event series featuring practitioners who share a behind-the-scenes look at how businesses succeed with social. Since its inception, the event has served as a gathering space for executives, strategists and consultants to learn the latest and be their best.
---
SPEAKERS
Pete Blackshaw CEO @ Cintrifuse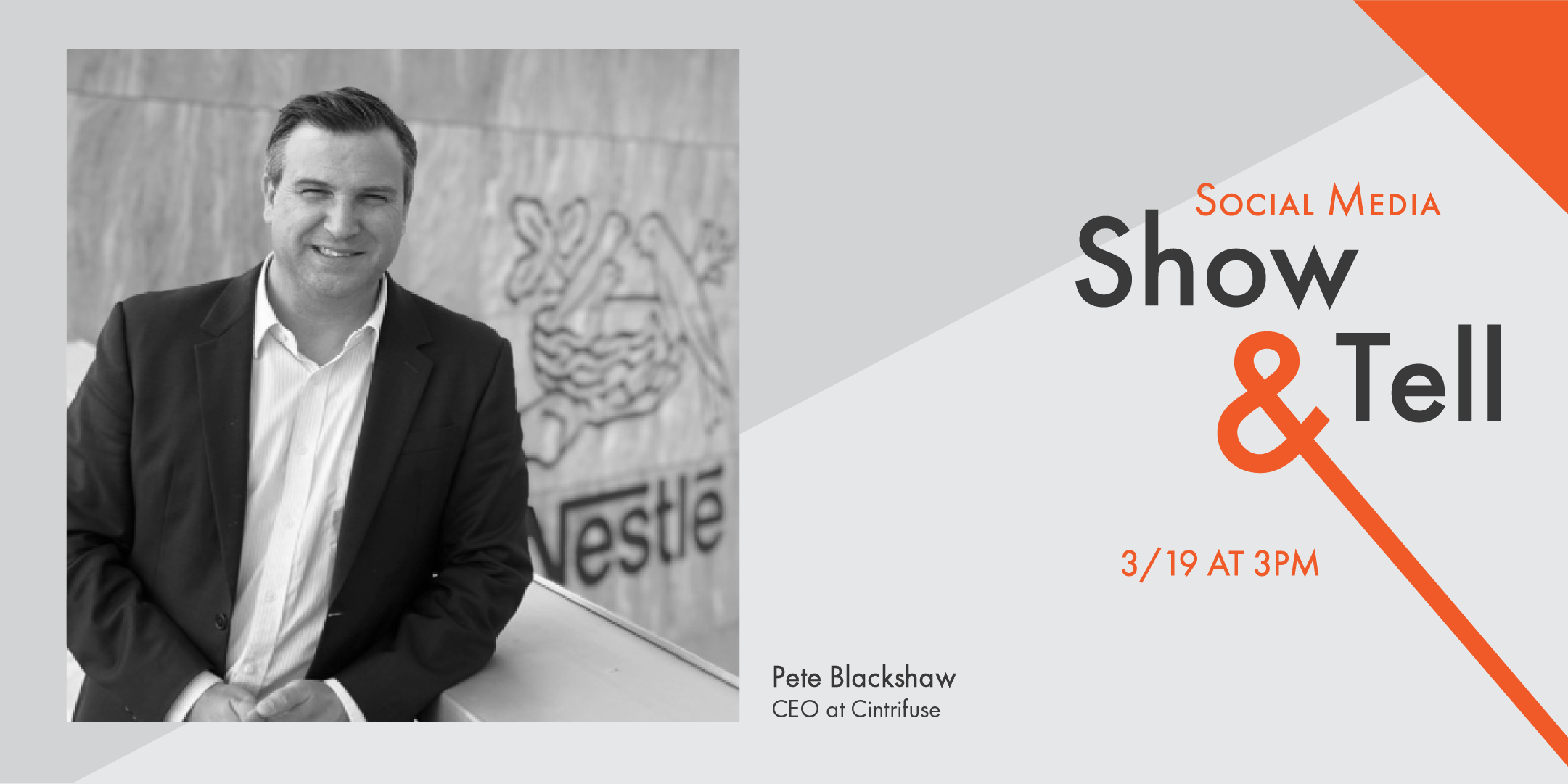 Pete Blackshaw is the new CEO of Cintrifuse as of November 1st, 2018. Prior to Cintrifuse, Pete was the Vice President of Digital Innovation & Service Models at Nestlé, S.A., based in Switzerland. He is author of a book by Doubleday entitled "Satisfied Customers Tell Three Friends, Angry Customers Tell 3000: Running a Business in Today's Consumer-Driven World," and periodically authors columns in Advertising Age centered around the book's themes. Pete founded PlanetFeedback.com one of the web's first consumer-feedback portals and co-founded the Word-of-Mouth Marketing Association (WOMMA).
Now, back in the town where built his first startup – he's ready to share his learnings for the Social Media Show & Tell. In addition, we'll hear how Pete is working to brand Cincinnati at the No. 1 startup hub in the Midwest.
---
Renee Murphy Senior Director of Lean Research @ The Garage Group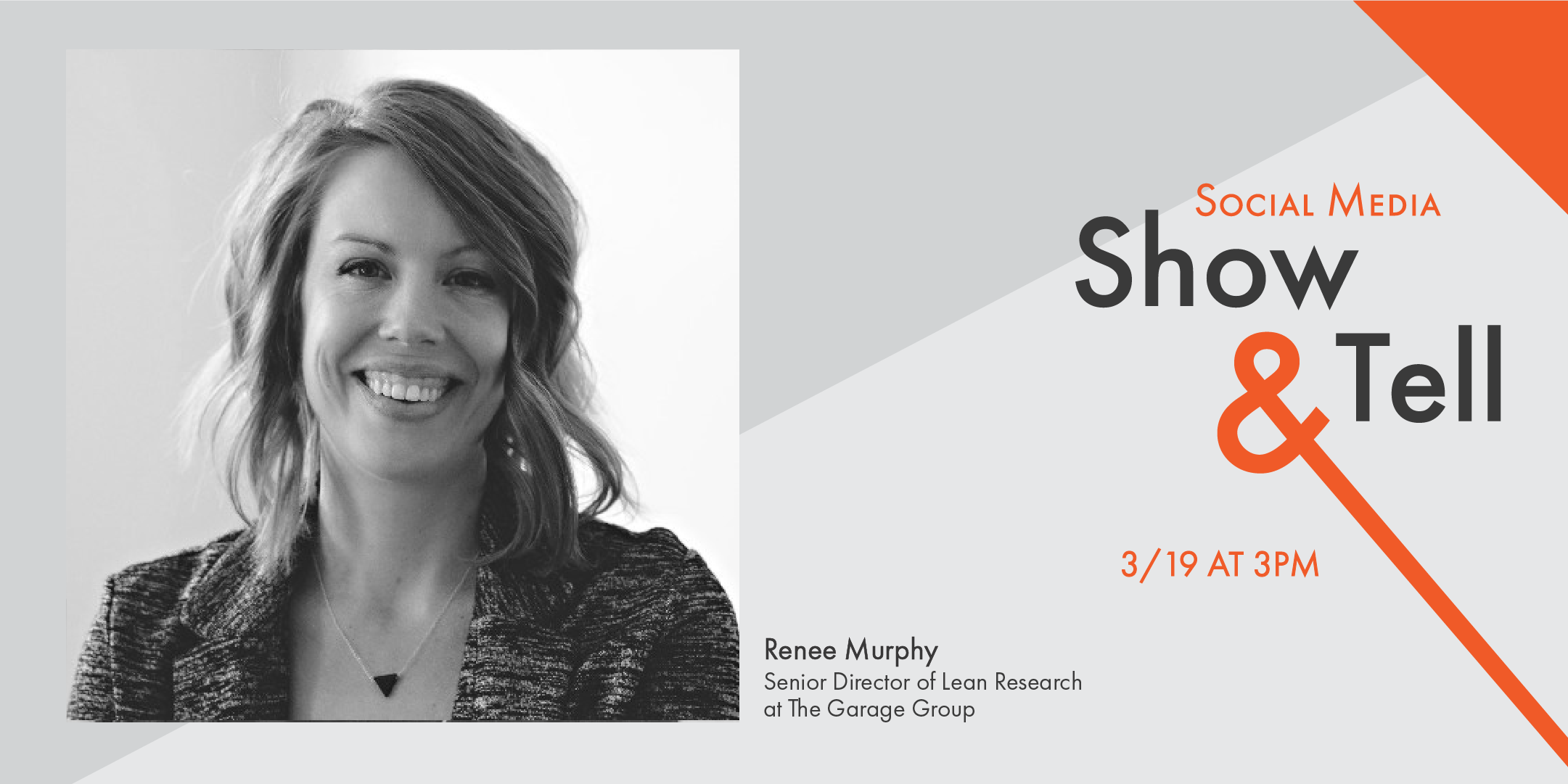 Renee Murphy is a curious and agile market researcher specializing in enabling BigCos to innovate like startups through smart and iterative research solutions. She began her career in qualitative, then went on to spend 9+ years of structuring existing social media artifacts into impactful decision-driving tools. Renee drives past sentiment, likes and mentions to provide deeper insight. Outside of research, Renee is an avid health hacker and loves exploring National Parks.
Presentation Title: Thinking Bigger About Social: Product, Service or Commercial Innovation Insights Are Being Left Untapped
Presentation Description: Don't let social analytics tools restrict your thinking - step outside of what social media listening/analytics platforms offer and drive insight to answer bigger business questions. Great "do vs. say" data sits at your fingertips, waiting to be leveraged for commercial, product, or service innovation. Together, we'll look at the steps The Garage Group uses to structure the rich unstructured data of social, to connect the dots and craft impactful insights. Not just theory, we'll put this into practice by rolling up our sleeves and work on a data set to see how this comes to life.
---
Amy Vaughan Managing Creative Director @ Epipheo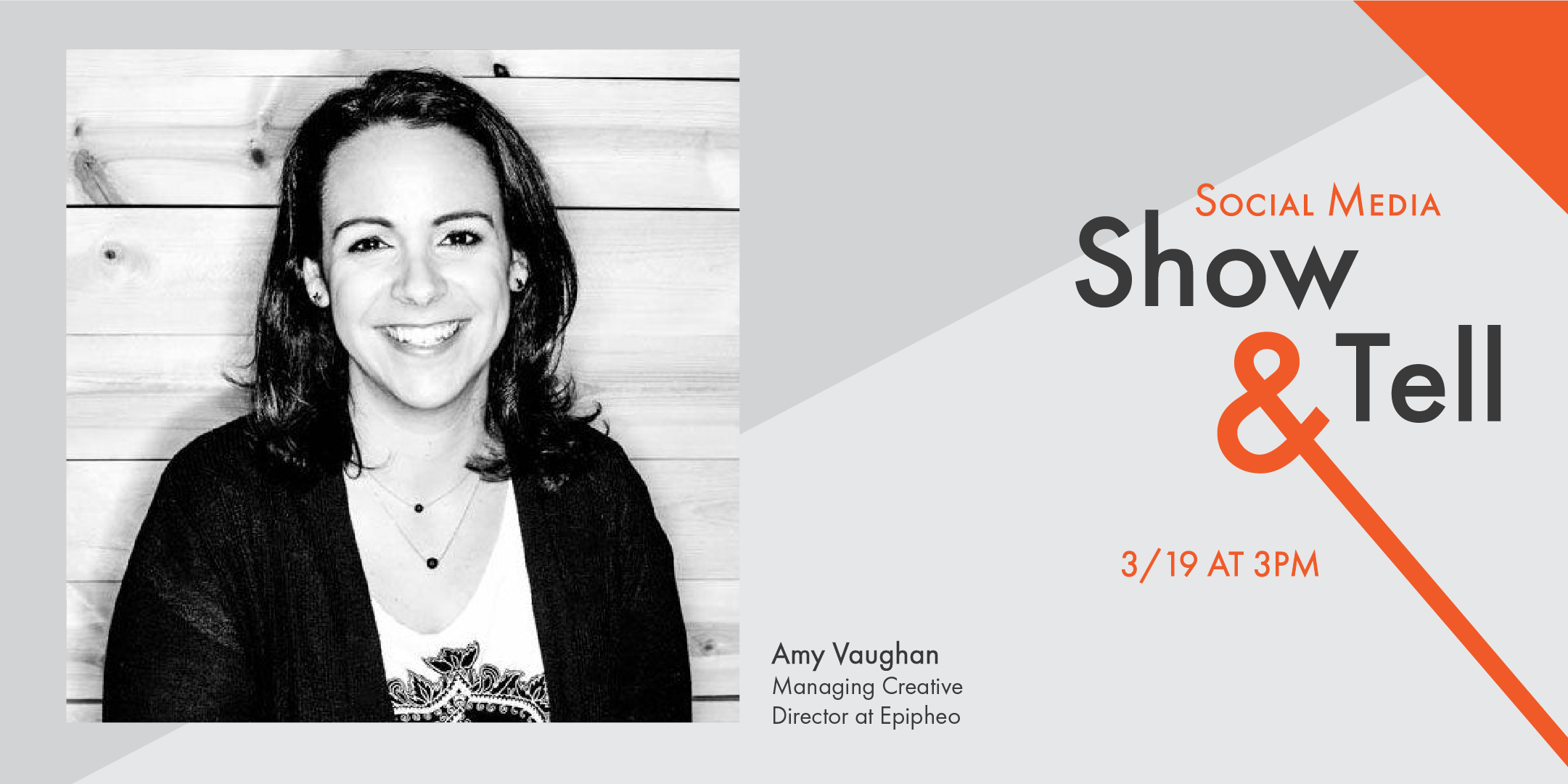 With close to 13 years of experience in advertising, working on clients such as Ford, Pringles, Gillette, Pantene, Biore, Jergens, and Folgers––she joined Epipheo a little over a year ago to further pursue her love for storytelling to help create epiphanies through video. She currently works as the Managing Creative Director leading the business to consumer team working with clients big and small––from Cintrifuse to Walmart to help them succeed in their video marketing efforts. She also heads up the local Cincinnati Chapter of Women in Digital a national group that aims to support, grow, educate, and empower women who work in the digital space.
Amy will be teaming up with Epipheo's CEO to cover video marketing trends.
Jeremy Pryor Owner/CEO @ Epipheo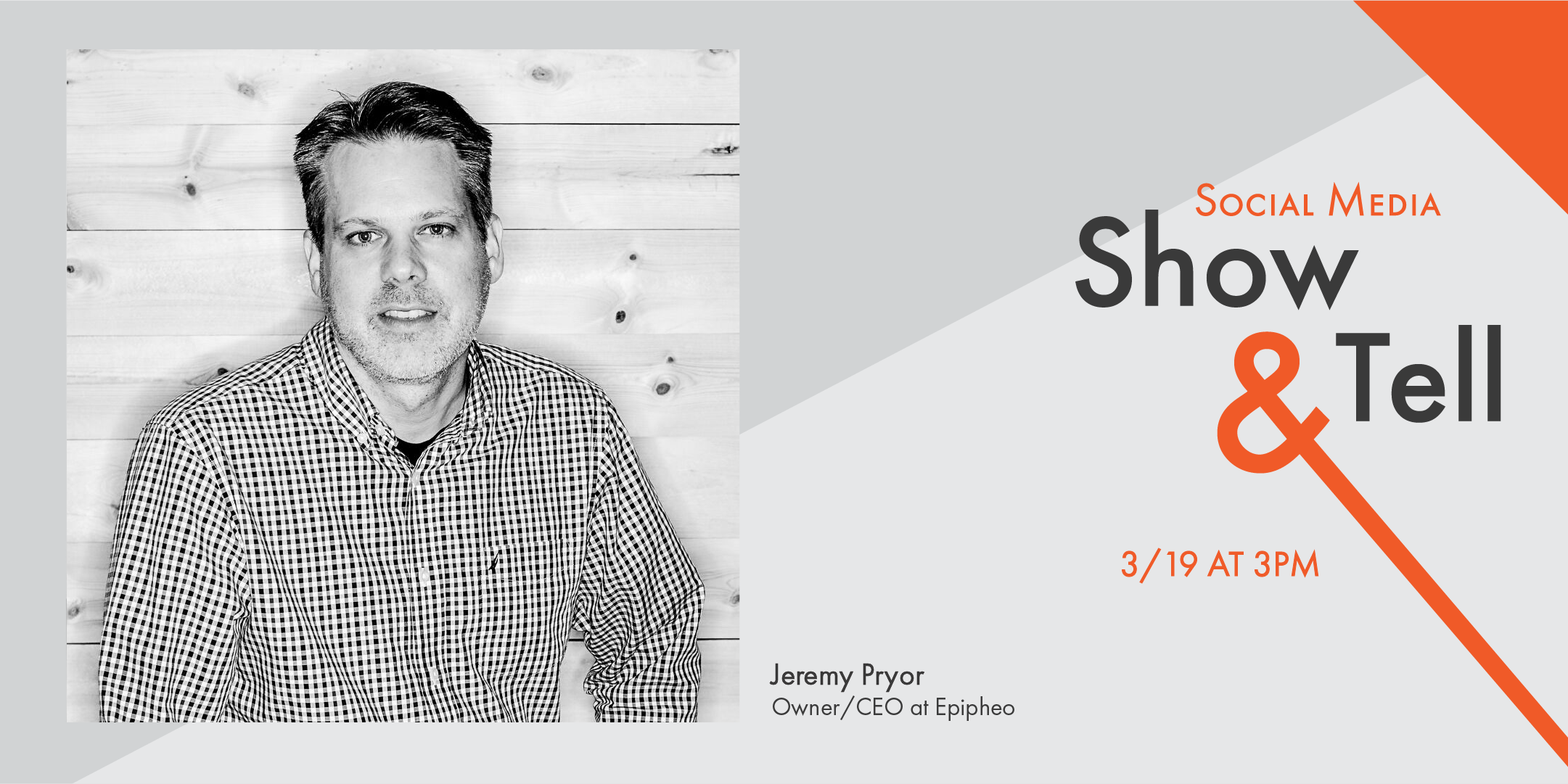 The success of many organizations rests on their ability to create epiphanies in the minds of their audiences. Helping create those aha moments is why Jeremy and his friends founded Epipheo (epiphany + video) a video production agency based in Cincinnati, OH. When he's not pondering the future of digital video you might find him coaching young dads, trying to study the Old Testament in Hebrew or reading obscure passages by J.R.R. Tolkien to his patient wife and five kids.
Presentation Title: Mastering Video Marketing
Presentation Description: What are the three biggest myths of video marketing? How can you make sure your video efforts get the results you need? What is the most effective way to integrate video into a customer journey? The team from Epipheo would love to share what they've learned from 10 years and over 4000 video projects about how to use video in social, on websites and at every stage of a marketing campaign.
---
CROWD PARTICIPATION
At each of our events, we invite a small number of attendees to share one-minute presentations about various social media topics, including best practices, tools, case studies and more. If you're interested in speaking, drop us a line: info@dooleymedia.com.
---


AGENDA
2:30-3:00pm - Registration & networking
3:00-3:10pm - Opening remarks
3:10-3:50pm - Keynote Presentation
3:50-4:20pm - Speaker #1
4:20-4:30pm - Break
4:30-4:45pm - Speed Sharing Session
4:45-5:15pm - Speaker #2
5:15-6:00pm - Networking


---
WHO SHOULD ATTEND?
CMOs/Directors of Marketing

Digital Media Managers

Social Media Strategists

Agency and In-house Creatives

Marketing Consultants

Internet Marketers

Public Relations Professionals

Brand Strategists

Small Business Owners

Nonprofit Leaders


---
LIMITED

SEATING

In order to keep the event intimate and maximize learning opportunities, we're limiting the ticket quantity. Get in on this event early, as it will sell out.

See all of the recaps from past events here, and see below for what attendees have said...

"It was great, as always! Some really good takeaways and thought-starters for us." - Susan Lomax, Source Cincinnati

"What an awesome event! Adam and I learned a lot and truly walked away very inspired and full of ideas (both strategically and tactically)! Time very well spent for both of us!" - Jennifer Loftus, JJL Marketing Solutions

"Great event! I truly appreciated being there. Really good exposure and learning. Most of the content made sense, even when it fell outside of my professional experiences and it also highlighted just how much I have yet to learn. That's kinda the point, right?" - Lisa Scheerer, Mayerson Academy