Social Media Show & Tell - August 2017

Wednesday, August 2, 2017 from 5:30 PM to 8:30 PM (EDT)
Event Details
SHOW & TELL IS BACK!
Social Media Show & Tell is a quarterly event series featuring thought leaders in the social media space, an ever-changing list of topics, and lots of crowd participation. If social media is any part or all of what you do, you can't miss it. You'll learn very specific ways to take your efforts to a new level. Light snacks and drinks included :)
Presenters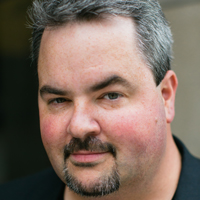 Jason Falls- Jason Falls is one of the most widely read and respected voices in the digital marketing and social media industries. A social listening and analytics innovator, he spends much of his time analyzing online conversations for consumer insights for clients of the Conversation Research Institute and consulting on broad digital marketing issues for a number of B2C and B2B clients. Falls shares his no-nonsense ideas regularly at ConversationResearchInstitute.com and JasonFalls.com. He loves Louisville, sports and bourbon.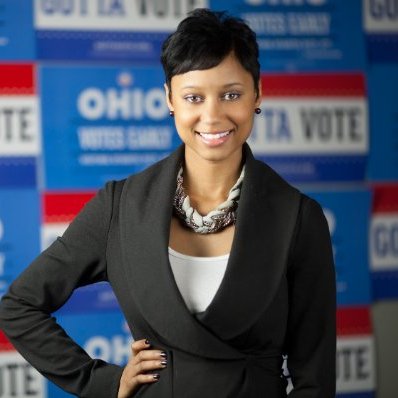 Ashley Bryant- Ashley Bryant is a crafter of brands for over 11 years. She has advised non-profits, campaigns, and companies on how to encourage action through integrated online and offline strategies. Ashley has created unique digital strategies to drive brand awareness and market penetration for initiatives spanning from consumer goods at Procter & Gamble to grassroots campaigns such as Obama 2012. As a proven thought leader, she has left the private sector to focus her consulting efforts on building political power in the communities that need it the most. Born and raised in Cincinnati, she currently lives in Chicago where she takes every opportunity to indulge her taste buds.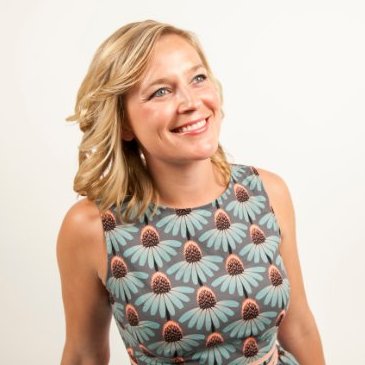 Savannah Peterson- Savannah Peterson is a 2016 Forbes 30 Under 30 in Consumer Technology and the Founder of Savvy Millennial. She is an international public speaker, livestreamer, community builder and innovation strategist. Savannah thrives on bringing new products to the market. She is a passionate design thinking need-solver, always looking raise the bar of form and function while engaging new, unique communities. Savannah is an avid mentor for women and men in tech. She teaches entrepreneurship, community innovation and digital marketing at Stanford, NYU, UCLA, PACE and Xavier. She has been featured in/on the Today Show, the BBC, NBC, The Wall Street Journal, CNBC, Gizmodo, CNET, The Verge, and more.
Topics
Keynote: Hacking the Conversation
Jason Falls
Most marketing campaigns are developed around guesswork. The brand or agency in question makes broad assumptions about audiences and their behaviors because qualitative market research is often cost prohibitive. But thanks to social technologies, every marketer now has access to cost-effective consumer research - that of online conversations - that can uncover the important insights that drive your customers to engage and even purchase. In this exploration of social listening techniques, Jason Falls will explain the difference in listening versus conversation research, show examples of insights gained by analyzing online conversations and illustrate how you, too, can take the guesswork out of digital and even broad scale marketing campaigns.

Speaker #1: Moving Passion Into Action
Ashley Bryant
Many organizations lack the understanding of the core components of building a movement – both online and offline – that drives real action. Ashley's presentation will offer guidance and best practices for an effective, integrated online strategy that encompasses the principles of empowerment, participation, force multiplication, and relationship-based organizing. Essentially, the secret sauce to enact real change from "perspective to policy" in the digital space.

Speaker #2: "The Channel is Free"
Savannah Peterson
Live video used to be for the 1%. Corporations and TV networks owned the primetime spots. Over the last decade, the YouTube revolution has created a new "status quo" in the media landscape. It's now free and easier than tying your shoes to go live to a global audience from wherever you are. The opportunity is ripe for those who jump fearlessly in front of the camera. There's no longer an excuse "not to invest in video," because the channel is free.

Agenda
5:30-6pm - Registration & networking
6-6:10pm - Opening remarks
6:10-6:40pm - Keynote presentation
6:40-7:00pm - Speaker #1
7:00-7:20pm - Speaker #2
7:20-8pm - Q&A
8-8:30pm - Networking
Who Should Attend
Anyone interested in:
-Their company's social media presence
-The ins & outs of social media for business
-Building a brand with social media
-Connecting with customers online
-Networking with local business people


Limited Seating
In order to keep the event intimate and maximize learning opportunities, we're limiting the ticket quantity to 150. Get in on this event early, as it will sell out.


What They Said
See the recap from last quarter's event here, and see below for what attendees had to say.

"I attended the second Social Media Show & Tell expecting a standard "roundtable discussion" from which I hoped I'd learn something. It turned out to be a real meeting of minds of social media practitioners of all stripes. I enjoyed the engaging conversation and not only learned new things, but was inspired to think differently about our own social strategy. You shouldn't miss the next one." - Pete Buscani, CMO @LaRosa's

"Dooley Media's Social Media Show & Tell was an awesome event! It was inspiring to see such a big crowd excited about social media and feeding off the energy of the panel." - Luke Oppliger, Group Director WOMM @ Empower MediaMarketing

"The laid back environment was great for meeting new people. The panelists were very insightful and personable. I've already started using the tools recommended (particularly Canva). I loved attending this. Keep up the great work." - Anonymous

When & Where

Union Hall
1311 Vine Street
Cincinnati, OH 45202


Wednesday, August 2, 2017 from 5:30 PM to 8:30 PM (EDT)
Add to my calendar
Organizer
Matthew Dooley is a Cincinnati native whose life is all about connecting, innovating and giving back. He leads an exciting wearable tech company, Kapture, which recently debuted their always-on, audio-recording wristband. He also founded dooley media, a social media agency that services a growing list of small- and medium-sized companies all throughout Greater Cincinnati. No stranger to the social media space, Matthew developed and teaches the curriculum at Xavier University + he recently edited Social Media Marketing for Dummies. He spends his spare time hanging out with his family. Follow him on Twitter @dooleymr.