Social Media ShortCut Facebook Pay Per Click Advertising for Business - Sydney 22nd July 2011

Friday, July 22, 2011 from 10:00 AM to 12:30 PM (AEST)
Event Details
Facebook Pay Per Click Advertising
Have you ever been logged into Facebook, minding your own business and noticed a series of ads featuring down the right hand side and wondered where these come from? Have you noticed that often the ads are relevant to you because of your gender, age or location? Would you like to know how to get your business in this prime position?
Or have you tried to run ads on Facebook and had your ads disapproved or spent lots of money for little or no business results?

Then "Social Media ShortCut - Facebook PPC Advertising" seminar is for you.


About The Event

With 750 million users globally (10.4 million of these in Australia), Facebook has a large and growing captive audience. If you are already on Facebook, you will remember that when you signed up for your Facebook account, after getting through the early phase of standard contact details type questions, you would have also been asked for details such as your gender, age, location, relationship status, job title, workplace, or education and even your sexual preference!

Having captured this data from all its 750 million users, 50% of who log in daily and spend hours per day on the site, Facebook is a great proposition to businesses wanting to promote their product or service to a certain demographic and/or a certain geographic location.
Want to promote your bridal wear range to females aged 25-45 years who are engaged and based in Brisbane? You got it! Want to promote your bed and breakfast as an anniversary getaway to married men aged 40-55 years in Sydney? Ditto.

Advertising on Facebook is relatively simple to get up and running and cost effective - IF you learn some secret insider tips!
You tell Facebook what you want to advertise and to whom you'd like your advertisements to appear and they'll let you know how much other advertisers are paying to reach your audience. As you select each targeting criterion, Facebook will also display the approximate number of users that your targeting encompasses. 

There is no set cost for Facebook Ads so you can start off low while you get the hang of it and monitor your results.
You may chose to be increasing the number of 'likers' to your facebook business page, increasing your website traffic, increasing brand awareness, or even better, increasing product or service sales.
BUT - there are traps to the advertising platform. 
Firstly you need to know how to get your ads approved by Facebook, then learn how to keeps your ads being shown and, most importantly, how to do this at the lowest possible cost.
Get any of these steps wrong and Facebook PPC advertising can be a painful time waster and potentially drain your marketing budget dry at hyper speed!

SocialMediaShortcut - Facebook PPC Advertising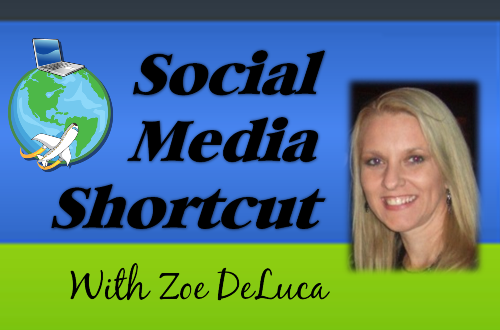 22-July 2011 Sydney 10:00am – 12:30pm
Facebook Pay Per Click Advertising Seminar

VIP Admission - $77.00 (incl GST)
Admission for 1 pax with Front Row seating
PLUS a personalised Audit of your advertising.

Regular Admission - $47.00 (incl GST)
Admission for 1 pax with general seating only.


In this packed 2.5 hour training you will learn:

How to get started with Facebook advertising 
How to identify your objectives - increasing likers, increasing website traffic, brand awareness or bringing you sales and how to achieve this!
What makes a good ad - and what to avoid at all costs.
What images your should be using for maximum results and how to create these

How to get your ads approved and when to submit for fast approval

How to get maximum results from your ads for the minimum cost
How to get your ads shown above your biggest competitors without spending more money (this may suprise you)

How to build social proof through your advertising

What is 'ad decay' and how to avoid it
How to test and measure what is working and what is not
Where to get help to cut down your time investment - including Facebook approved tools and automation

+ much more

Introducing You to Your Social Media ShortCut Trainer - Zoe deLuca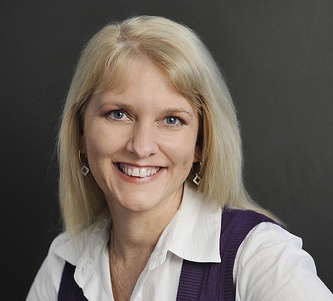 Zoe deLuca is a sought-after social media marketing specialist, speaker, trainer, and mentor, boasting over 50 000 Twitter followers, over 60,000 views of her training videos on Youtube, and thousands more friends and 'likes' on Facebook and LinkedIn.
  A regular contributor and speaker on topics related to social media marketing and building a business online, Zoe's enthusiasm for teaching and empowering entrepreneurs to embrace new technology in their marketing, shines through in her live presentations.
Today Zoe operates multiple businesses from her laptop while travelling the world offering regular webinars to global audiences of top internet marketers and entrepreneurs, for savvy business owners wanting to learn how to get started on, and ride the social media wave. 
Zoe draws on her experience over the last 3 years of using Social Media Marketing to grow her own businesses and is perfectly positioned as a business owner that has figured out how to maximise Social Media for Business results.


Book your ticket now as seats are limited!

Cancellation Policy:
Should you be unable to attend, a substitute delegate is always welcome at no extra charge. Regrettably no refunds can be made except if the event minimum numbers are not reached. This workshop requires a minimum of 10 attendees to go ahead – if the minimum attendee number is not reached, a full refund will be given to attendees who have already paid.
When & Where

Club Bondi Junction
1-9 Gray St
Bondi Junction
Sydney, New South Wales 2022
Australia

Friday, July 22, 2011 from 10:00 AM to 12:30 PM (AEST)
Add to my calendar
Organizer
Social Media ShortCut with Zoe Wyatt
Zoe Wyatt
Social Media Specialist
http://www.SocialMediaShortCut.com

My profiles:


Ph: 07 3040 2399 | Fax: 07 5448 9023 | Address: PO Box 9339, Pacific Paradise, QLD 4564, AUSTRALIA

Social Media ShortCut Facebook Pay Per Click Advertising for Business - Sydney 22nd July 2011