Description
Social Media Success!
How to use Social Listening & SEO to Build Successful Campaigns
Social listening on social media channels is a valuable way to understand how your customers perceive your brand or product and what drives their buying behaviour. Once you understand how consumers are talking about your brand and the keywords and phrases that they're using, you can then use these insights to deliver powerful, targeted, social and search driven digital campaigns that leverage search engine optimisation (SEO).
In this full day class, you will learn how to use social listening and SEO tools for yourself or clients, using tested and award-winning methodology. You will be introduced to a new methodology, determine your own insights, and build a sample landing page and SEO campaign in class. You will have access to all course lessons online for one year.
Learn how to create strategic landing pages that achieve results
Find out how to use social listening and SEO tools to gain insights that drive actions and create measurable business outcomes.
Social listening software, SEO tools and all the files and content necessary to build the sample landing page will be provided for you during the class. After class, you can sign up for your own accounts and use your new found skills to build your own social listening and SEO optimised landing pages.
Topics Covered in This Session
What social listening involves – tools, insights etc
Planning a social listening exercise – tying it in with business and campaign objectives
Examples of insights and campaigns on the back of social listening
Integrating social insights to powerful digital SEO led campaigns that drive revenue
Practical workshop to get started
Register Now - Spaces are Limited
Date: Wednesday 28 November, 2018
Time: 9:30 am to 5 pm (morning tea and lunch included)
Location: Work Inc, North Sydney https://workinc.com.au/
Cost: $495 per person. Book before 31 October and receive a 5% earlybird discount.
Requirements: Bring your own laptop!
Pre-requisites: Some familiarity with basic SEO and social media concepts will be beneficial, but not essential. We will provide you with some resources to read and watch prior to the workshop.
Who This Class is For
This class is designed for digital marketers, agencies, or business owners who want to get their hands dirty and take ownership over building their own highly-converting landing pages.
This is also a great class for people who have ambition to build landing pages for clients and want to get started with techniques that will jump start the development process.
Ideally, participants will be comfortable working with basic content management systems and are confident in using their computer and following instructions. But if you haven't built a landing page before, don't worry. We will introduce you to some great software that will make the seemingly impossible, possible!
Book now and supercharge your 2019 marketing strategy by combining both Social Listening AND SEO
Space is limited! So book early and take advantage of our special Early Bird offer.
Earlybird Discount
Use the code EARLYBIRD and book before 31 October to receive a 5% discount. Affiliate/referral incentive program also available.
More Information

For any additional information about the event or questions please email anne@8vamarketing.com.au
---
About The Presenters
Bec is highly experienced in strategic marketing communications, digital business consulting, digital strategy and digital marketing execution.
Bec is a successful business woman from enterprise level through to startups. She has worked in marketing for some big names, including SAP and Johnson & Johnson, Merck Sharp & Dohme, Westmead Medical Research Foundation and she has consulted to Optus, Coca-Cola Amatil, NRMA and Trust Company Limited.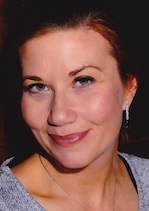 She was a founder and director of top 20 Australian digital agency, Dark Horizon (Internet World Magazine, June/July 2000). During this time she raised venture capital to develop and export Australia's first cloud based, e-mail marketing application.
She holds a Masters in Professional Communication, as well as a degree in Psychology and started her career as a journalist. Bec is pushing marketing boundaries at the moment, combining social listening, SEO and highly-converting landing page design. She recently won a global award for her work in this space.
Anne is a Certified Practising Marketer and Fellow of the Australian Marketing Institute with over 20 years experience in sales and marketing for companies both nationally and internationally, from startups through to enterprise level.
Anne has consulted in SEO to Telstra Digital, Virgin Money, Zurich Insurance, Aussie Home Loans, Beiersdorf (NIVEA & Elastoplast), Tourism Australia, Cellarmasters (Woolworths Liquor Group), Fire & Safety Australia, and many other organisations across a wide range of industries, successfully increasing their organic traffic, rankings and conversions.

Anne currently runs her own digital consulting business. 8VA Marketing has quickly grown from one person to a dedicated team of 8 digital experts and developers who produce end-to-end, seamless omni-channel customer experiences. The business currently services clients in Brisbane, Sydney, Melbourne, Hobart, Perth and the US.
Anne is data-driven marketer who specialises in SEO, user experience optimisation, conversion optimisation, site restructures and migrations, pay-per-click advertising, marketing automation, content strategies, social media marketing and video, data analytics and the latest martech solutions in personalisation.
---
On The Day
Getting There: Street parking is limited. There are Secure Parking stations nearby, but it will be cheaper and easier to walk, cycle or run over the bridge from the Sydney CBD or the lower north shore. It is also a short stroll from North Sydney and Milsons Point train stations.
Time: We suggest you arrive at 9am for a 9.30am start. This allows you time to get on WiFi, network with other attendees, grab a coffee, and resolve any issues to start promptly at 9.30am.
BYO Laptop: This is a practical, interactive workshop – as such we encourage you to bring your own laptop (not iPad or tablet).
Cancellation Policy: If you can't make it, we welcome a substitute delegate in your place. Regrettably no refunds can be made, unless the event is cancelled by the organiser due to minimum numbers not being reached.
Minimum numbers: This workshop requires a minimum of 5 attendees to proceed. If the minimum is not reached, all attendees will be notified prior to the day and a full refund or credit of the training fee paid.
Photos & Video: Please be aware that photographs and video footage may be taken during the event for promotional purposes. By attending this event you consent to 8VA Marketing using, reproducing, publishing, or broadcasting this content for promotional purposes via its website, emails and social media. If you do not wish to be photographed or filmed for these purposes, please advise the presenter at the time, or email info@8vamarketing.com.au with details of your concern. You may also request removal of content from the website or social media via this email address.
Data Collection: As a result of your registration for this event, we may send you follow up material, and any important updates/announcements and remain in touch post event by email. You can unsubscribe at any time.
---


Supercharge your 2019 marketing strategy by combining both Social Listening AND SEO
Earlybird Discount
Use the code EARLYBIRD and book before 31 October to receive a 5% discount. Affiliate/referral incentive program also available.
More Information

For any additional information about the event or questions please email anne@8vamarketing.com.au