Description
Social Media Roundtable
"Facebook Business Marketing for Beginners"
Wednesday, September 26th
12:00pm - 1:30pm
Are you overwhelmed and not sure where to start? Learn the basics with this introduction to the ins and outs of Facebook marketing, managing a Facebook business page and using differnt content and techniques to promote your business. This is for the entrepreneur who has already created a Facebook business page and needs help tomove forward. Bring your laptop or tablet so you can get online and do some work on your page.
THIS WILL BE HOSTED AT THE TECH GARDEN IN THE THEATER.

---
Location: The WISE Women's Business Center is located in The Axa Towers Lobby, 100 Madison St. Syracuse, NY 13202.
Parking: Metered street parking is available on any of the surrounding streets. Pay by meters or Pay by new parking app "Whoosh".
The Hotel Syracuse Parking Garage (located at 199 Harrison St, Syracuse, NY 13202) offers parking for $5.00/day.
To use Whoosh!: Download the free app to your phone and register your vehicle's license plate and a credit card to which your parking payments will be charged.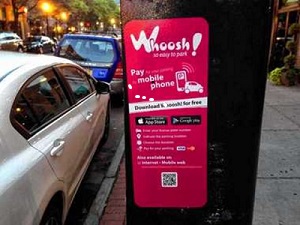 ---