Description
Join Carrie Goldman, award-winning author of Bullied: What Every Parent, Teacher, and Kid Needs to Know About Ending the Cycle of Fear, for a workshop that addresses the tricky topic of dealing with kids and the impulsive decisions they make using social media.
Topics include:

Instagram, Snapchat, Twitter and more: How to use social media with emotional

intelligence, in order to be a healthy digital citizen.




Screen addiction: Understanding how social media apps are actually designed to increase

addiction, and strategies you can use to manage the constant need to be connected.




Social anxiety and social media behaviors: How underlying anxiety affects choices.

Aggression and cyberbullying: How to de-escalate conflict and respond to mistreatment

both in the digital world and in person.

Impulsiveness: Learning to slow down and evaluate potential consequences of impulsive

urges, such as sexual misconduct, substance abuse, cyberbullying, and self-harm.

Groupthink: Understanding the herd mentality that drives viral videos and behaviors, and

learning to think as an independent person outside the pressure of the group.

Heroism: Teaching bystanders to act as witnesses and allies when they see friends

making poor choices, and how to avoid the stigma of being labeled a snitch.

Sexualization and harassment: Understanding and resisting rape culture and changing a

victim-blaming mentality.
This free event is sponsored by Maine Township's MaineStay Youth & Family Services and Chicago Behavioral Hospital. It is appropriate for parents, community members, and professionals and includes 1.5 free CEUs for social workers, professional counselors, marriage and family therapists, psychologists, and nurses. Check in will be from 6:30-7:00 PM. Advance registration is requested as seating for this event is limited.
If you are unable to attend in person, we will be livestreaming the event on YouTube! At our speaker's request, it will not be available to view after the event so people will need to watch the event live in order to see it. CEUs will only be available to those who attend the event in person. If you'd like to be reminded to watch, visit our YouTube channel and hit the subscribe button.
Attendees are encouraged to bring non-perishable food items (canned fruit, cereal/oatmeal, regular size peanut butter, and jelly are especially needed) to donate to the Maine Township Food Pantry.
About the Presenter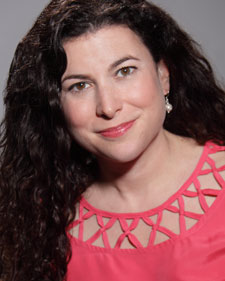 Carrie Goldman's work has appeared on NPR, MSNBC, CNN, BBC, and Fox. She has written for The New York Times, US News & World Report, Psychology Today, HuffPost, Brain Child Magazine, and more. She travels around the country speaking about issues such as bullying prevention, intervention, and reconciliation; digital citizenship in an age of cyberbullying; restorative justice; resolving social conflict; sexualization, hate crimes, and the cultural effects of gender-based marketing. Learn more at www.carriegoldmanauthor.com.


This program is recognized by IDFPR as providing CEUs for LPC/LCPC and LSW/LCSW under license number 159.001334, LMFT under license number 168.000223, LCP under license number 268.000070, and RN/LPN/APN under license number 236.000127.