Social Media Pro (Pilot) - Summerside

Monday, August 2, 2010 from 1:30 PM to 2:45 PM (ADT)
Event Details
Sweet Spot Marketing & Duct Tape University present:
SOCIAL MEDIA PRO

Step by Step Guidance Creating Your Social Media System
Social media is not simply today's trendy marketing play; it's here to stay and has impacted every aspect of marketing and growing a business. In this course you will be guided step-by-step on the creation of your social media system.
This is not an exercise in theory, it's a plan of action created by one of the leading small business social media marketing practitioners. The end result of this course is that you are able to effectively and efficiently integrate social media into your overall marketing plans.
                  Where:   Summerside, Prince Edward Island
                                          (We're working on a host location)
                   When:    Friday's, 1:30 PM - 2:45 PM
                   Dates:    February 5th, 12th, 19th, 26th & March 5th

                   Cost:      $395 per participant cost
                                       * The $395 pricing is a one time introductory pilot offer. 
                                           * Regular pricing for group coaching will be $595 
                                      * One-on-one private coaching is available at $1,395
               Deadline:   Registration closes Friday, January 29th
 
SESSION DETAILS

Session One – Creating a Social Media Strategy – Before choosing your social media tactics you need to align your activities with your objectives. One of the best ways to do this is to listen first. In this session we will design your social media listening station.
Session Two – Optimizing Brand Assets – Social media sites afford a great opportunity to create outposts for your content. In this session we will look a the best ways to create and optimize profiles and other social media real estate.
Session Three – Blogging for Business – Maybe you have a blog, surely you've heard all about them. In this session we will dive deeply into why every small business should consider a blog the central hub of their social media strategy. Session will include discussion of best practices.
Session Four – Social Networking and Networks – Creating profiles on the major social networking sites isn't enough. In this session we will cover the best practices for creating engagement on Twitter, Facebook and LinkedIn
Session Five – Managing the Beast – The burden of attempting to keep up with the set of actions required to participate fully in social media can overwhelm. In this session we will create your social media system in an attempt to bring it all together so you can balance input with ROI.
PROGRAM FORMAT
The Social Media Pro group coaching format is a combination of live group coach training facilitated by Nancy Beth Guptill, plus a full suite of online tutorials, video's and resources available through Duct Tape University.
Sequential Delivery Strategy
The course content is delivered sequentially over five lessons. We meet as a group on every Thursday to cover a lesson plan, and as you work to complete a lesson, new content will appear every 7 days on Duct Tape University until the entire course is revealed. Then you will have access to the entire course for a set period of time.
The strategy behind this form of delivery is that it allows you to focus on the current lesson and progress logically through the program.
If you are ready to get strategic about your Social Media Marketing, this program is for you.  Be prepared to invest 3-5 hours per week building your social media system and actively participate in group sessions.  Keep in mind, like anything else, the more you put into the program the more you will get out of it.
ENROLL TODAY!  Seating is limited to 10 participants and the program will fill up fast.
We accept offline payments. Call 902-724-3330 to enroll now.
We accept Credit Card, Paypal, Cheque & Direct Deposit payments
Sweet Spot Marketing is an Authorized Duct Tape Marketing Coach Practice.
When & Where

Summerside

Summerside, Prince Edward Island
Canada

Monday, August 2, 2010 from 1:30 PM to 2:45 PM (ADT)
Add to my calendar
Organizer
SWEET SPOT ACADEMY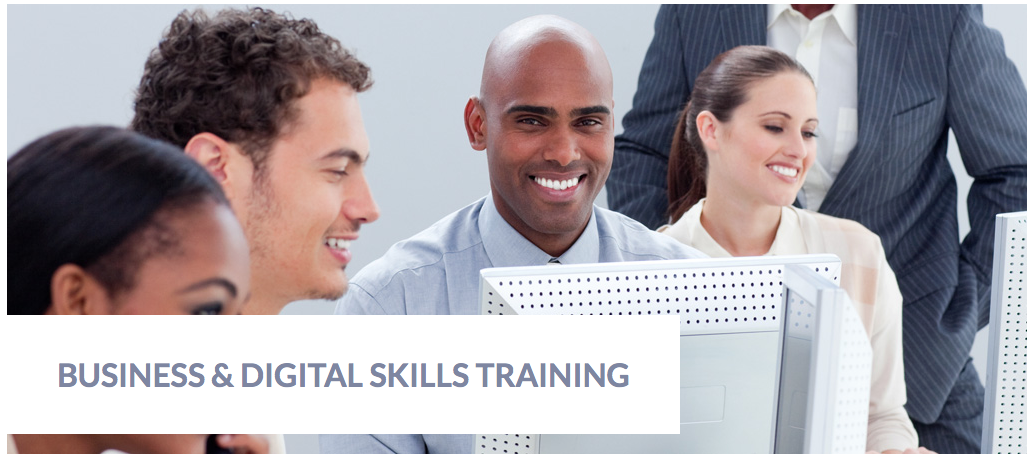 SWEET SPOT ACADEMY
Sweet Spot Academy helps entrepreneurs become successful small business owners.  We make running, building and growing a business easier through our practical 'how-to' business skills training and empowerment programs.  As business and digital consultants, we offer a suite of solutions that simplify 'how' to keep your business moving forward. Founded in 2008, we specialize in business and digital skills training, entrepreneurship and small business development training, and customer relationship management planning.
Social Media Pro (Pilot) - Summerside