Description
PechaKucha is a presentation style in which 20 slides are shown for 20 seconds each (6 minutes and 40 seconds in total). The format, which keeps presentations concise and fast-paced, helps power multiple speakers through an array of topics.
For our May event, we team up with the Madison Mallards as they host us in their newly renovated Duck Blind Suites for what will surely be a fun, educational, and condensed version of this unique presentation style (10 slides, 18 seconds each, 3 minutes total). During these precise presentations, our 9 local experts will each take on answering one of our audience's remaining questions from our April Q&A.
Speakers and Questions:
Spencer Smith @spencerXsays - How do you measure ROI of social and communicate it to clients?
Sarah Best @ARunningList - What are some tips for communicating effectively and being time efficient with social media?
Kyle Fetters Slyce_of_Pye - How do you grow your Instagram following?
Andrew Friske @afriske1 - How does Snapchat work?
Karen Wenning @suttlestraus - How do you mix in "traditional media" into planning?
Stephanie Beirne Leuer @thestephaniebee - How to share the power of your impact without using pictures of those who use your services directly
Jess Bahr @jessbtweets - How do you create content that is more engaging?
Steena Cirves @SteenaROAR - How do you create video content with little or no budget?
Nick Meyers @therednickm - What is the best way to promote your business on LinkedIn?
Don Stanley @3rhinomedia - What are some tips for building a personal brand on social media?
TIME:
7:30 a.m. registration, networking and caffeine
8:00 - 9:30 a.m. presentation and questions
LOCATION:
The Great Dane Duck Blind Suites at the Duck Pond - Madison Mallards, 2920 N. Sherman Ave., Madison
IMPORTANT PARKING NOTES:
Park in the areas marked yellow and then walk/enter through the area in pink. Please note that guests should not park in the Warner Park Community Rec Center lots.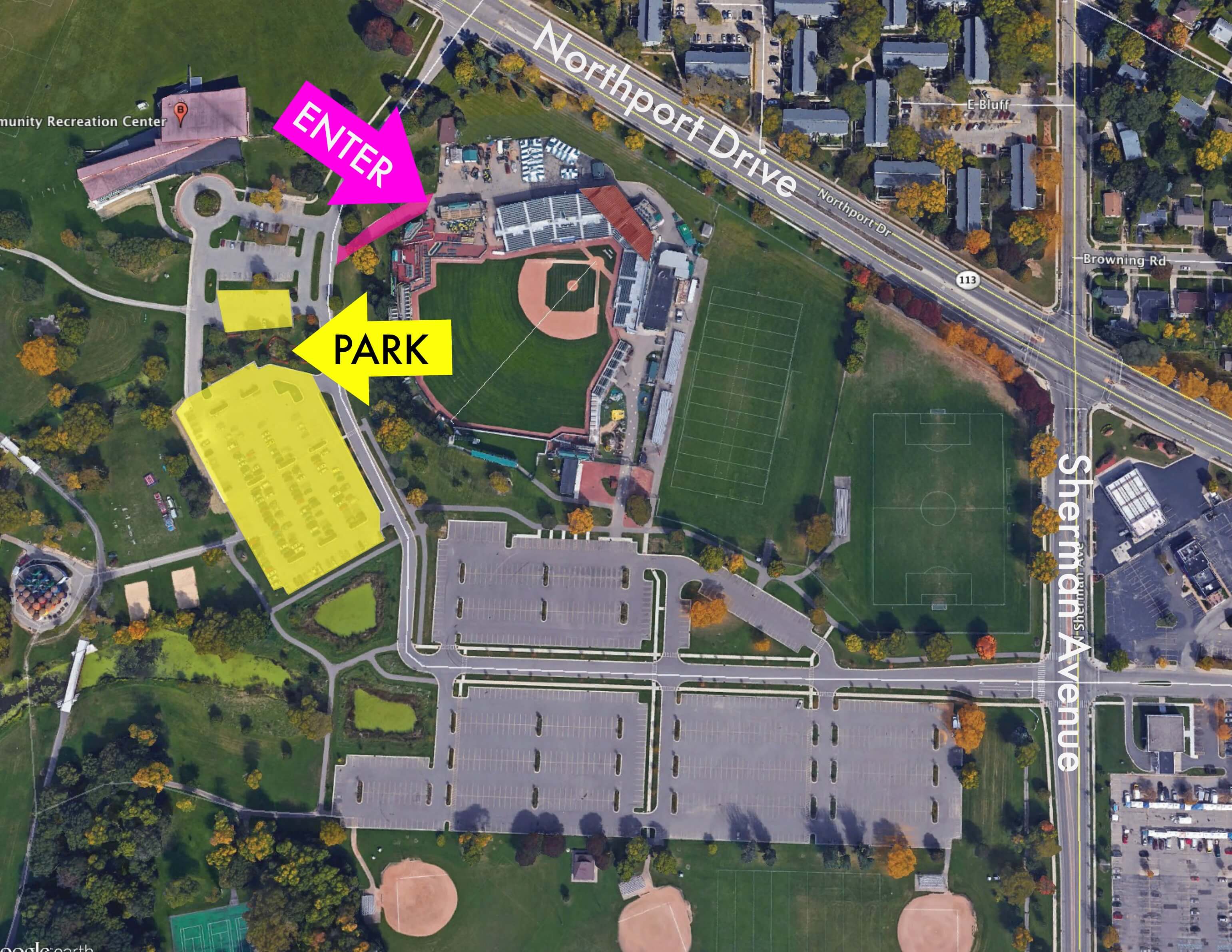 TICKETS:
Please note tickets are in high demand. To decrease waste and increase accessibility to all, if you claim a ticket and cannot attend, please take a minute to log in https://www.eventbrite.com/gettickets and cancel your reservation at least three days prior to the event.

If you aren't able to join us in person, Nick Palkowski from Live Action Production, will be LIVE STREAMING this event on our Social Media Breakfast Madison Facebook page
SPONSORS: