Description
Recognizing the need for convenient, hands-on social media training, the SMO Books team designed a series of classes to help Vancouver's small business owners get started creating customized social media plans for their businesses.

The Social Media Optimization (SMO) Workshop Series will be conducted at the historic Fort Vancouver in Vancovuer, Washington.
Location: 951 Officers Row, Vancouver WA 98661
Time: 12:00 pm - 1:00 pm (1 hr)
Less talk, more do.
The SMO team will provide a more lively guided workshop than stuffy classroom presentation. The five-part series includes a free introductory class on social media to launch the series. The series will focus on blogging, Twitter, LinkedIn and tech tools for time management.
With limited class sizes and trainers committed to helping small business owners start developing social media plans that yield measurable results, participants will return to their offices with four tangible take-always from each class.
Feb 15, 2012 - Introduction to Social Media Optimization (SMO) FREE
Learn why it is so important for you and your small business to be on social media
We will identify your business goals and the right social media marketing platform to focus on
Feb 21, 2012 - Blogging for SMO
Craft clearly defined blogging goals
Learn how to use keywords that attracts an audience
Create stick titles for your blog posts
Develop metrics to track progress and success
SMO book: Blog Log included with this workshop (a $7.95 value)
Mar 6, 2012 - Twitter for SMO
Learn how to tweet effectively and with purpose
Create a plan
Analyze and measure success
SMO book: Twitter Tracker included with this workshop (a $7.95 value)
Mar 20, 2012 - LinkedIn for SMO
Learn how to optimize your profile that stands out and increases searches
Mine your network to develop valuable connections
Build your own career dashboard with LinkedIn Today
SMO book: LinkedIn Log included with this workshop (a $7.95 value)
Apr 10, 2012 - Social Media Optimization Tools and Time Management
Discover and learn how to use social media tools to make your life simpler and easier
Build a social media dashboard to monitor and communicate effectively and efficiently
And much, much more!
3-month Evernote Premium included in with this workshop (a $15 value)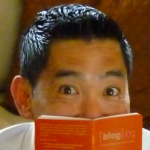 Noland Hoshino,
Co-Founder and Social Good Marketing Strategist of [B]cause Media, winner of the 2011 Social Media (SoMe) Award for "Best Brand Awareness and User Engagement." He creates and develops innovative social media marketing strategies and campaigns for small businesses and nonprofits to help increase their online brand recognition and social media optimization by amplifying the good. Noland is a content curator, do-good enforcer, volunteer evangelist and givologist. Most times you'll see him online sharing tips about social media for social good. Noland is a military veteran with 20 years of service in the United States Air Force.
Fun Facts: Noland used to be a DJ on a radio station in Australia. He can probably name every 80′s pop song and artist. Noland is a sucker for ice cream. Especially, mint chocolate chip. Yum!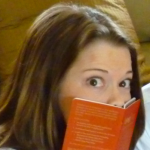 Brandie Kajino
is the Chief Solutionist of her firm SOHO Solutionist.She is a small & home office technology specialist and partner to the technically frustrated. Her specialty is empowering busy professional women with information, technology, tools and smart solutions. In her spare time, Brandie can be found baking, spending time with her husband and son, and having coffee with friends. It's also highly likely chocolate will be involved.
Fun Facts: Brandie spent her senior year in high school on the northeastern tip of Japan, where she witnessed floating sea ice. As a result, she speaks Japanese, and has an absolute obsession with ramen noodle soup. She has also sung the American National Anthem in various stadiums, her favorite being soccer crowds. When she's not geeking out on technology, chances are she is baking something chocolate, followed by an coffee chaser.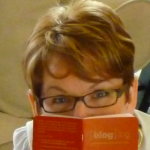 Mary Rarick
is a networked connector and digital communications strategist for [B]cause Media. She uses her enthusiasm for excellent customer service and background in publishing and education to train clients in fostering their own active and engaged online communities. A self-acknowledged social media addict, she is one of the co-authors of the SMO Books, pocket-sized guidebooks to help companies plan, post and measure their social media successes.
Fun Facts: Mary attended first grade in a French public school where she was alarmed by the primitive unisex toilets comprised of two bricks and a hole; at eighteen she spent her first paycheck redecorating her bedroom around bright red velveteen drapes; she spent her 20th summer as an au pair in Austria and her 21st on a whirlwind InterRail trip through Western Europe; she and her family share their living room with a six-foot cast iron crocodile named Niles.
Organizer of Social Media Optimization (SMO) Workshop Series