About this Event
Everyone's online these days, but managing social media marketing is harder than it looks. Whether you're a complete novice with Social Media, or you use it regularly, Social Media Mastery will give you new ideas, tactics and strategies to standout and shine online. Learn how to grow your audience, increase your engagement, and acquire new customers consistently each month.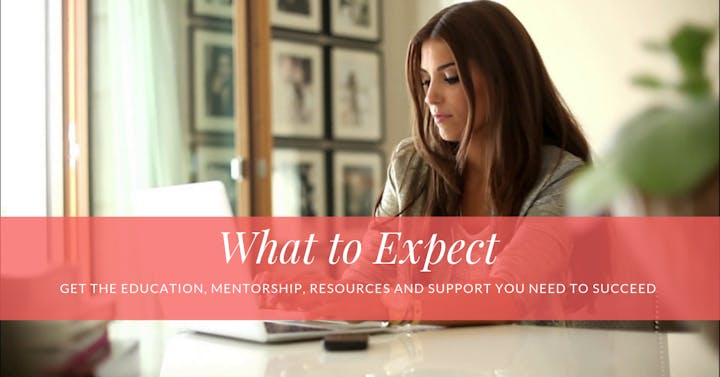 The workshop will provide you with all the tools and skills you need in order to create a social media strategy that drives successful business results. This course is designed for anyone already using social media who is interested in developing a more in-depth understanding of advanced social media strategy to enhance and grow their business.
Topics to be Covered:
What is social media marketing?
Where social media really fits in with marketing.
Developing a profitable social media strategy.
Understanding paid, owned and earned social media.
Building buyer personas to connect with your target market.
Using social data to uncover actionable insights.
Nurturing your target audience through the buying cycle.
Putting it all together.
Who Should Attend?
Whether you're just starting out or have been in business for a few years, this workshop will provide practical solutions to the challenges you face as you build, launch and grow your business. Job titles we often see include: entrepreneur, small business owner, product managers, designers, marketers, consultants, non-profit executives, coaches, and influencers.
What's Included?
Expert instruction built on real-life scenarios.
Hands-on practice to deepen new skills.
Peer-to-peer learning with others in your group.
All program materials, workbooks and case studies.
Boxed lunch, healthy snacks, bottled water, coffee, tea.
Networking with like-minded women.
Workshop completion certificate.
Our Vibe, Your Tribe
Although our vibe is warm and welcoming, it's the nitty gritty business advice we provide that keeps our students coming back for more. You'll leave this day with a fresh perspective, actionable plans, new business connections, and lifelong friendships. Dress is business casual, be comfortable and come ready to learn.
Reserve your seat today!
This is a small-group experience, and seats are limited.
Meet our instructors and staff: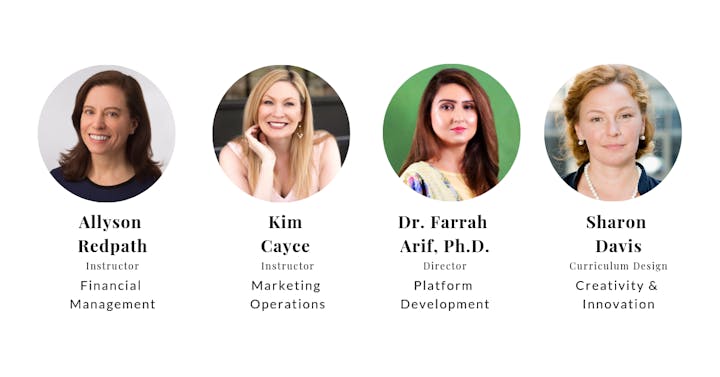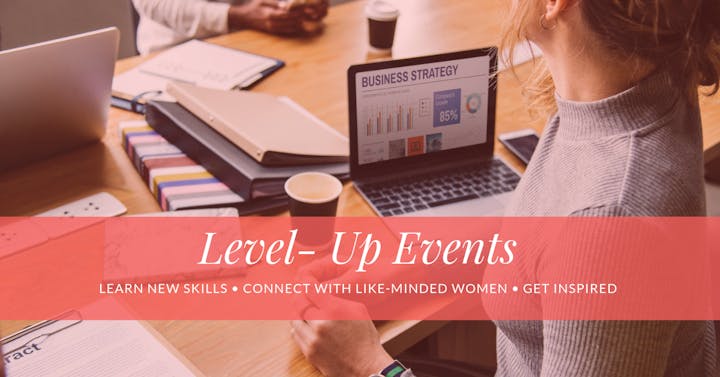 About Level-Up Events
Re-energize your business and yourself
Artemis University offers executive education for women in business. Known as "Level-Up Events," our business training programs are live, in-person events designed to enhance the capabilities and competencies of executive women while also facilitating connections and building a community.
Each event is filled with practical, hands-on learning. Expect a fun-filled day of education, connect with like-minded women, and advance your business and career.
Why attend a Level-Up Event?
Accelerate Learning: In-person events in a live, face-to-face setting give you the opportunity to see, feel, touch and absorb the information being presented which adds to a new level of learning that is not easily accessed via online events.
Connect With Like-Minded Women: It's the informal connections you make that are invaluable. Expect to make new connections, share information with prospective collaborators and learn about your peers while also interacting with your instructors.
Spark Creativity and Innovation: Take a break from your daily routine in order to stay at the top of your game. In-person events offer a respite from the day-to-day operations of your business, giving you the freedom to spark your creativity, develop new ideas and think in innovative ways.
Get Started Today!
Ready to begin? Register for one of our Level-Up Events, and know that you will return home with new tools, valuable contacts and a renewed approach that will help you manage and grow your business better than before.