Social Media Marketing Workshop with Cheryl Lawson

Multiple Dates
Event Details
Announcing: Social Media Marketing Workshops with Cheryl Lawson aka @PartyAficionado
Event and social marketing specialist, Cheryl Lawson introduces a unique social media marketing workshop: Social Media Saturdays. Learn how to use social media marketing for your business, nonprofit, or personal brand. Read More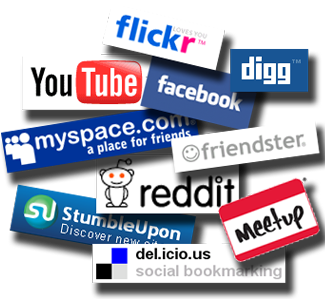 Social Media Saturdays are small group face to face workshops, designed to help businesses, non-profits, and individuals begin to develop a social media marketing strategy.
"For many of us, Social media has become a part of our daily lives, and it has changed the way we conduct business," said Lawson. "Social Networking sites likeTwitter, Facebook, Foursquare, and Youtube have not only changed the way we communicate, but the way we connect with one another, consume our news, and organize our lives."
Attending a conference with hundreds and sometimes thousands of attendees provides wonderful thought starters. Social Media Saturdays is designed to not only introduce the trends, but to help attendees develop research skills, learn about community building, and begin the process of creating their own social media marketing strategy in small, more intimate groups.
Social Media Saturdays is an affordable opportunity to work with Cheryl, who created and teaches a ten week social media marketing course at the University of California Riverside.
These targeted workshops will be offered in Riverside, CA, Tulsa, OK, and more cities to be announced through out the coming months. Register now, or contact Party Aficionado to book a workshop in your city.
About Cheryl Lawson 
Cheryl Lawson is the owner and founder of event planning and marketing firm, Party Aficionado, and creator of the Event Planning Tools mobile app. Party Aficionado helps companies develop social marketing strategies both online and face-to-face, using full event coordinating capabilities, and coaching to help companies cultivate their audience before, during, and after events.
Cheryl also teaches Social Media Marketing courses for the University of California Riverside and she is the Founder of SocialMediaTulsa.org. Cheryl will be speaking at upcoming conferences Geekend and IAEE.
Learn more, visit http://partyaficionado.com
Note:  Saturday sessions are three hours.  
Your registration provides you with one three hour session.
If you are interested in more coaching, contact Cheryl for pricing.
Where

John J. Hewitt House (Riverside Historic Landmark #93)
3050 Orange Street
Riverside, CA 92501


Multiple Dates
Add to my calendar
Organizer
Party Aficionado
Party Aficionado, LLC is a leading social marketing firm.  We help you share your story using event marketing, social media marketing, internet marketing, and PR.
" I believe people prefer to do business with others with whom they share social experiences, online and face to face." Cheryl T. Lawson, Founder, Party Aficionado
Party Aficionado is the official producer of SMTULSA Conference and Social Media Tulsa
Social Media Marketing Workshop with Cheryl Lawson