Social Media Marketing Workshop (ONLY for Businesses in Co. Clare)
Description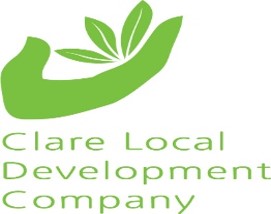 This Workshop is funded under the #LEADERforEnterprise training programme and is FREE to participants. Participants must be located in Co. Clare and must be a Micro Enterprise, Social Enterprise or Start up business. Booking is essential and places are limited.
Social Media Marketing Workshop
Date: Tuesday Sept 3rd 2019 Time: 9.30am to 4.30pm
Venue: CLDC, Westgate Business Park, Kilrush Road, Ennis V95 PXY3
- Workshop Schedule –
- Overview of Social Media Platforms; Twitter; Instagram; Facebook; LinkedIn; Pinterest; Snapchat
- Benefits and Target Audience of Social Media Platforms
- Choosing the right platform for your business
- Social media do's and don'ts
- Social media strategy. Understanding the fundamentals of digital marketing and how to use it to increase sales.
- Facebook – Key features of your FB page
- Post types and what actually works
- Generating content and planning your social media calendar
- Facebook paid promotio
- Instagram - Key features of your IG page
- Creating visually appealing and engaging post for Instagram
- Video – How to create video content for your social media with free apps.
It is recommended that you take a laptop with you to the workshop.