Description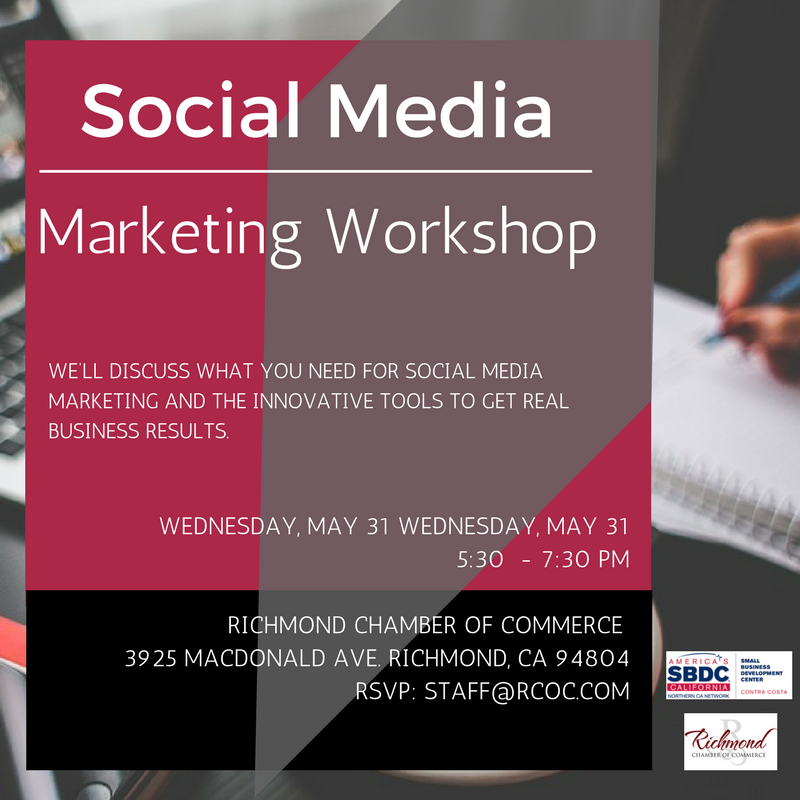 Are you overwhelmed by digital marketing? Do you keep hearing you should be using it, but you don't know where to start, or you're using it but you're not sure if you're doing enough, or doing it right?
We'll discuss what you need for social media marketing and the innovative tools to get real business results.
This gentle introduction will show you how to leverage Social Media marketing tools including Facebook, Twitter, Linked In, Pinterest, Instagram, etc.
Learn about internet marketing, including email marketing, Search Engine Optimization and Google Business
DATE: Wednesday, May 31
TIME: 5:30 - 7:30 pm
LOCATION: Richmond Chamber of Commerce, 3925 Macdonald Ave, Richmond, CA 94805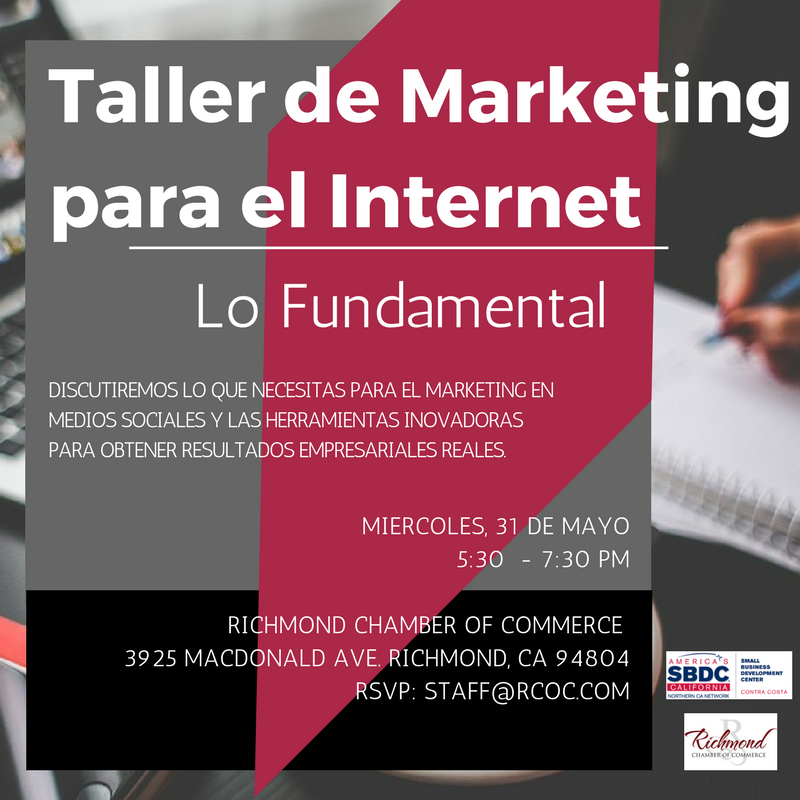 Taller de Marketing para el Internet- Lo Fundamental
Desmitificar las redes sociales: las redes sociales hechas fáciles de usar en su negocio
DESCRIPCION:
¿Estás abrumado por el marketing digital? ¿Sigues oyendo que debes usarlo, pero no sabes por dónde empezar, o lo estás usando, pero no estás seguro si estás haciendo lo suficiente, o lo estás haciendo bien?Discutiremos lo que necesitas para el marketing en medios sociales y las herramientas inovadoras para obtener resultados empresariales reales.Aprende a aprovechar las herramientas de marketing de medios sociales, incluyendo Facebook, Twitter, Linked In, Pinterest, Instagram, etc.Aprende sobre la comercialización del Internet, incluyendo la comercialización del email, la optimización del motor de búsqueda y Google
FECHA: miercoles, 31 de mayo
HORA: 5:30 - 7:30 pm
SITIO: Richmond Chamber of Commerce, 3925 Macdonald Ave, Richmond, CA 94805
This event is proudly sponsored by the Contra Costa Small Business Development Center and the Richmond Chamber of Commerce