| | |
| --- | --- |
| Social Media Marketing Seminar Series | |
Event Details
SOCIAL MEDIA SEMINAR SERIES
From Classroom to the Frontlines of Business

Discover how to use social media marketing to...
Attract new customers

Increase website traffic

Generate new leads

Raise more funds

Boost sales

Engage quality customers

Create Brand Evangelists

Quickly grow your business


Start the Fall off Strong
We'll take you from the classroom to the frontlines of business.

We'll give you the knowledge to outrank your competitors.

We'll give you the confidence to excel.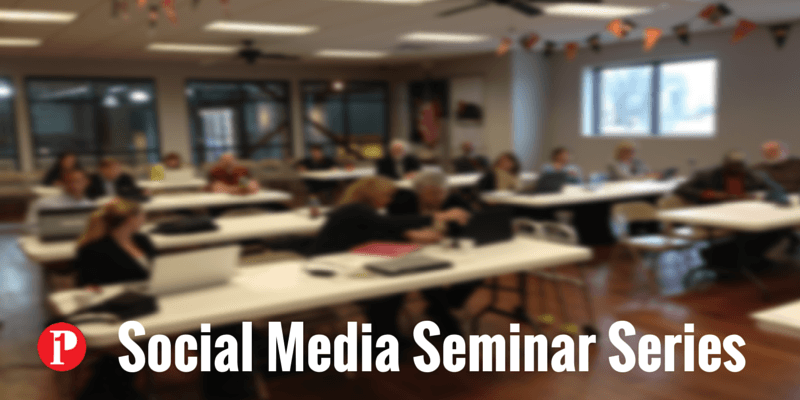 SOCIAl MEDIA MOVES FAST - DON'T GET LEFT BEHIND
GAIN THE KNOWLEDGE AND CONFIDENCE
TO USE SOCIAL MEDIA FOR YOUR BUSINESS!!!



Be sure to sign up for the right seminar and date!!!
1. Facebook Ads – How to create, implement & boost sales - AM Sept. 10th  

2. Visual Content for Business – How to create & use visuals - PM Sept.10th
3. Social Media Marketing for Realtors – Gain more listings & sales - AM Sept. 17th
4. YouTube & Video – How to create, implement & boost sales - PM Oct. 29th
5. Twitter for Business – The fastest way to spread your brand content - AM Oct. 29th
6. Tools & Apps for Business – Gain more hours, be more productive – AM Nov. 5th
7. Blogging – Generate leads & get new customers – PM Nov. 5th


Date: September through November
Where: Collierville Chamber | 485 Halle Park Drive | Collierville, TN 38017
Investment: 33% Discount Early Registration Fee $66
*Late Registration, Fee is $99
Register today! SAVE 33%
***Collierville Chamber Members receive an additional $10 off| code CCC
                 

15% ADDITIONAL DISCOUNT
IF YOU REGISTER FOR 3 OR MORE!
Code is SM3

Bring laptop or tablet | Free Wi-Fi provided

Coffee | Water | Donuts Provided

Organizer
Prepare1
About Blair
Blair Evan Ball is a Social Media Coach and founder of Prepare1, a company that works with businesses, individuals and non-profits. He is a former executive with a Fortune 50 company, and his national division did $1Billion+ in sales annually.

Blair has written three e-books: Facebook for Business Made Easy, Facebook Pages for Business Made Easy, and WordPress Blog Setup Made Easy.
Blair also educates, trains entrepreneurs and business professionals how to amplify their brand, increase revenues, and raise more funds. He spcializes in Social Media Strategies, Tactics and SEO.
The Race is ON! – Get into the Game and WIN!
Social Media Marketing Seminar Series