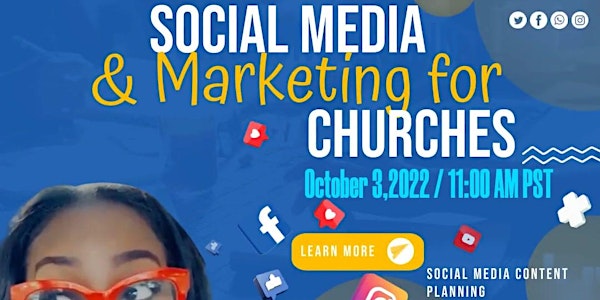 Social Media Marketing for Churches
Is your church struggling to create a digital marketing strategy? This is the webinar for you
Acerca de este evento
If you lead a church, or run marketing for a church, and are searching for guidance when it comes to crafting an effective digital marketing strategy, we're here to help you create compelling marketing that can help your church be found and chosen online.
Like the rest of the world, the pandemic forced churches to go online. For many churches, this move was completely foreign and some churches chose to not pivot at all.
Regardless of where your church finds itself, getting an effective digital marketing plan in place can be a huge help in bouncing back and even growing!
For any business or church, building a powerful online presence is key to helping your organization make an impact in today's world.J