Social Media & Marketing Boot Camp for Christian Entrepreneurs & NonProfits

Saturday, 9 March 2013 from 9:00 AM to 4:00 PM (EST)
Event Details
_

Kingdom Business University presents...
Social Media & Marketing Boot Camp for Entrepreneurs & Non-Profits
"Enlarge Your Territory!"
Building a sustainable business requires long-term, proactive thinking, not just knee-jerk reactions to news and fads happening in the marketplace. In this KBU Boot Camp you will learn innovative marketing principles and tools that will help you enhance your brand, expand your influence, reach more customers, and increase your revenues. 
Key Topics:
High-Definition Marketing

Empowering Your Brand

Discover and Attract More of Your Ideal Customers

Social Media Marketing

Marketing Your Inventions
Immediate Benefits:
Sound Biblical foundation for your business

Actionable strategies to grow your business

Invaluable connections with like-minded Christian entrepreneurs
KBU Facilitators:
Paul Wilson, Jr., President of Kingdom Business University, is a "Dream Catalyst" and Marketplace Pastor for leaders and entrepreneurs. He equips leaders with creative, faith-based strategies to flourish spiritually and professionally, while operating from several multi-media platforms, including TV show host, inspirational speaker, and stimulating writer.  He is the author of the life purpose igniter "Dream B.I.G. in 3D: How to Pursue a Bold, Innovative God-Inspired Life!" He is also the host of Passion in Action, a motivational and educational faith-based Internet TV show for social entrepreneurs, business leaders, and community change agents. Learn more about Paul at www.paulwilsonjr.com.
Amos Johnson Jr, PhD is the author of amosjohnsonjr.com, the number one "FREE" online resource for Christians to learn about business success from a biblical point of view, which is visited by over 1,000 people per month. Dr. Johnson has a passion for helping Christians develop God-inspired businesses because he strongly believe that financial prosperity comes through faith in God & Business.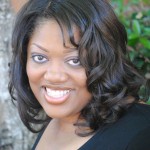 Benecia Ponder's (www.beneciaponder.com) dynamic ability to empower and equip Christian women entrepreneurs to prosper stems from a combination of her impressive professional background and overwhelming life experiences. As a former attorney and business development strategist, Benecia uses her Biblically-based education and spiritual foundation to offer clients a thought-provoking and strategic approach to facing personal and business challenges. After overcoming tremendous setbacks to achieve high levels of personal and professional success of her own, Benecia is also able to provide her clients with the keen insight of someone who's "been there".  As the founder of PROSPER-U (www.prosper-u.com), Benecia utilizes the Seven Dimensions of Entrepreneur Transformation to teach Christian women solo entrepreneurs and service professionals how to transform and realign their life and business with God's plan for prosperity.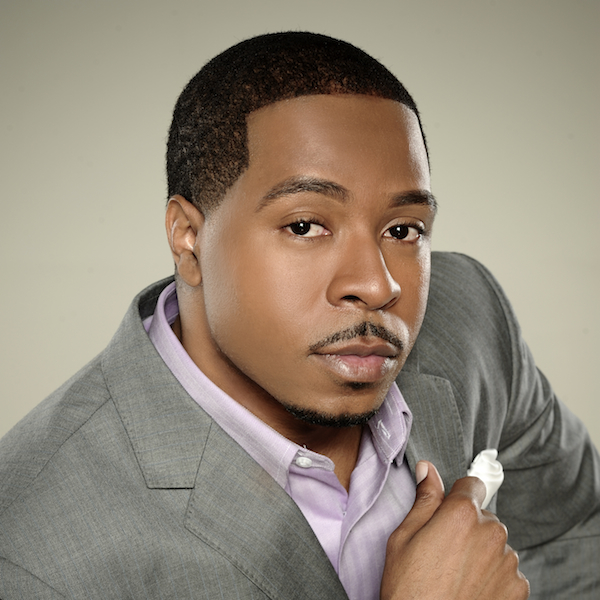 Noble L. Woods III, MBA, incorporates being a "Business Artist" with effective teaching -- resulting in a profound mix of uncanny creativity and practical application. He has a highly specialized skill set and utilizes it to educate both adults and children about making money -- from investing and day trading. Directly out of college, he worked within several of the countries top marketing agencies and as he developed a passion for branding, design, and strategy he went on to earn his MBA. He landed a spot in a top leadership program at one of the nations' largest financial institutions and in the heart of the recession he was exposed to and learned how to trade stock, futures/commodities and Forex currency. After three years of working in corporate America and day trading, he decided to take a leap of faith with the goal of teaching all that he had learned and erasing the only obstacle to obtaining wealth: a sound education. Noble has developed one of the most important curriculum programs in America and is currently preparing to launch his first company, Limitless.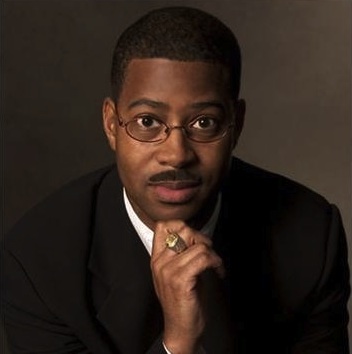 Donald E. Jenkins is the President and Co-Founder of Purpose Development Institute, an organization poised to raise the bar of purpose for the 21st Century. Mr. Jenkins is also the Pastor and Co-Founder of a dynamic new ministry in Atlanta, Georgia called The Pursuit of Purpose Church. His passion for purpose is unparalleled and is clearly seen as he delivers solutions to individuals from all walks of life. Known to be a man of many talents, Mr. Jenkins entrepreneurial efforts included being the President of Harvesting Ideas, Inc., a distributor of his patented Pop-Out Plate technology. It was sold in major retailers such as Wal-Mart, Garden Ridge, and Kohl's department stores and featured in Gospel Today magazine as one of four inventions in their "Turning Dreams into Dollars" article. A crusader for increasing performance through purpose, Mr. Jenkins has redefined the term motivational speaker to Purpose Development Coach. He travels the country extensively to deliver the message of purpose through seminars and workshops for businesses, non-profit and educational institutions.
For more information about the Social Media & Marketing Boot Camp please contact 678.310.3017 or info@biznovations.com.
When & Where

Kingdom Dominion Church
451 W Bankhead Hwy
#141
Villa Rica, GA 30180


Saturday, 9 March 2013 from 9:00 AM to 4:00 PM (EST)
Add to my calendar
Organizer
Kingdom Business University trains current and aspiring entrepreneurs to grow profitable and sustainable businesses by teaching innovative business best practices built on eternal Biblical principles.
We help entrepreneurs align their life purpose with their business vision, activate their talents and gifts, and build thriving businesses in four key ways that we call the 4C's: 1) Classroom (live and virtual), Curriculum, Consulting and coaching, and Community projects.
If you are a pastor, leader, or entrepreneur who wants to have a greater impact in the marketplace connect with us today. For more information for how you can bring this powerful program to your church or community visit www.kingdombusinessuniversity.com.