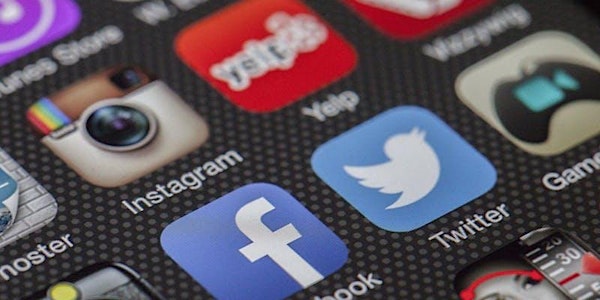 Social Media is everywhere. Are you?
Panel discussion on using social media for marketing featuring Ellen Matis, Christie Clancy and Myles Biggs. FREE event by [CP]2 and GEW.
By Central Pennsylvania Creative Professionals
When and where
Date and time
Tuesday, November 19, 2019 · 5:30 - 7:30pm EST
Location
3 Dots Downtown 137 East Beaver Avenue State College, PA 16801
About this event
We all know social media is pervasive. Do you know when to use it as a marketing tool? Or what you can expect to accomplish? How about which platforms will work for your constituents? Our experts will answer those (and lots of other) questions, share their successes, and maybe let us in on a miscue or two.
Panelists include:
Ellen Matis - Ellen is the owner of Hello Social Co., where she works with businesses and organizations to craft expert social media strategies. More at https://hellosocialco.com/
Christie Clancy - Christie is a social media manager at Penn State, musician and photographer. Whether it's for the University, an exhibit or a new show for her band, social media is a part of her every day life -- from "small business" style to large scale initiatives. More at https://www.linkedin.com/in/clancy214/
Myles Biggs - Myles recently became the Director of Digital Marketing for MoJo Active. Prior to that, he spent a decade in corporate marketing running social campaigns across the housing, transportation, aviation, building product and cabinet industries. More at https://www.linkedin.com/in/mylesjbiggs/
Join us for our companion event, Creating a Content Strategy Plan on November 14, 2019 from 12:00 pm - 1:30 pm. This is also a part of GEW.
This event is a joint effort between [CP]2 and Penn State's Global Entrepreneurship Week. While there is no charge for attendance, we do have a limit of 60 tickets.

About the organizer
[CP]2 is a nonprofit membership organization that supports professionals across the entire marketing communications arena. Our mission is to connect and inspire Central Pennsylvania's community of marketing, communications, design, business and nonprofit professionals via education, networking, recognition and philanthropy.