Social Media for Small Businesses: Learn how to use free tools to promote y...
Description

Social Media for Small Businesses (Special SBDC Day Agenda Below)
This course will take you through strategies and tactics that will help you market and sell the products or services your business offers.
We will go over:
Planning your Social Media strategy

Creating engaging and creative content

Engaging with your customers and clients

Analyze your results to improve your strategy and tactics

and MORE!
SPECIAL SBDC DAY AGENDA:
March 20th we celebrate our Annual SBDC Day. SBDC Day will unite the nearly 1,000 SBDC centers across the country and 100,000's of clients they serve by sharing, in real time, the success stories and notable impacts SBDCs collectively have on the small business community at large.
Here is what we will have going on:
11:30-11:40am:
Opening Remarks by Regional Director & Host Gail Marquis

11:40-12:00pm:

Special Guests Present:
NJCU
New York Life
Kearny Point
Proclamation from City of Kearny
Proclamation from City of Jersey City

12:00-1:30pm:

Social Media for Small Businesses Presentation

1:30-2:00pm:

Q&A
Instagram Book Raffle

2:00-3:00pm:

SBDC Day Business Showcase & Networking Session where you'll be able to promote your own business!

Complimentary Food and Beverages throughout event!


PLEASE ARRIVE EARLY SO YOU WON'T MISS A THING!

Sponsored and paid for by the United States Small Business Administration, Small Business Development Center at NJCU, New Jersey City University, and Kearny Point.
Have a comment or question? send us an email at sbdc@njcu.edu or visit us at sbdchudsoncounty.com
---
Free Parking (use the highlighted "Tenant Parking" area):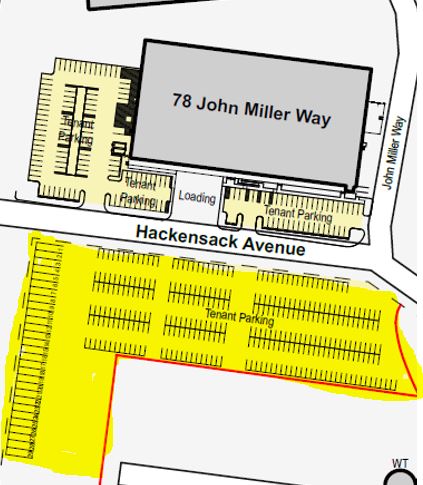 ---
Training Courses and
Event
Policy:
Because we value the safety and security of our attendees and the communities they participate in, the following will not be accepted at any event hosted, organized, or participated by the SBDC.
Children under 8 years of age.
Children between 8-18 years of age without parental supervision.
Inappropriate language or behavior.
Unprofessional attire.
Event attendees/participants violating these rules may be sanctioned or expelled from the event at the discretion of the event staff.
*Event time & location can be subject to change*