Description
DIGGING DEEPER: Social Media for Artists & Arts Professionals
Join Led Black and Jeanine McAdam for a workshop exploring the best practices to utilize social media for promotion.
This 2-hour workshop will start with a brief overview of Facebook, Twitter & Instagram. Then Q&A time will address general issues concerning these three major platforms, followed by one on one sessions with Led & Jeanine. Within the 10-minute breakout sessions, individual participants will have the opportunity to receive help with their specific social media accounts & campaigns.
This is a free event, and space is extremely limited. Please only RSVP if you are certain you will attend.
---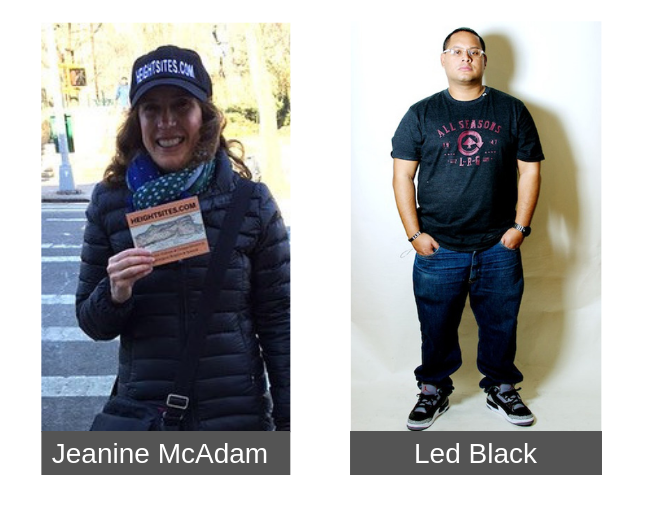 Jeanine McAdam is the founder and publisher of Heightsites.com. A hyper-local website focused on Art, Culture and Unique Events in Washington Heights & Inwood. Heightsites.com is FREE. We engage residents and visitors of Washington Heights and Inwood with the rich cultural offerings available in our community. Our listings are up-to-date, comprehensive and accurate. We also believe in the link between a thriving arts community and local business. We offer affordable advertising space on Heightsites.com enabling Northern Manhattan businesses to reach our engaged and loyal readers.
---
Led Black is a writer, blogger, social media expert and widely respected influencer. Led Black is the founder of www.UptownCollective.com, which has established itself as the voice of Uptown Manhattan online. Since taking Professor Sree Sreenivasan's Social Media course at Columbia University in 2010, Led Black has shrewdly used social media to make Uptown Collective a highly esteemed and indispensable resource. The Uptown Collective is one of a few very select blogs featured in the blogroll of the non-defunct City Rooms section of the NY Times.
Led Black was selected to the 2013 Class of Latino Trailblazers by DigiBunch, one of the nation's most influential Hispanic communities online. In 2014, Led Black was chosen as a founding member of the Ford Millennials team. Ford Millennials is an important initiative from Ford en Español that selects young and emerging Latino influencers from across the country and helps to nurture their growth and development. In 2015, Led was named the Upstanding Person of the Year by the Up Theater Company. Besides overseeing the various social media platforms of the Uptown Collective, Led Black has lent his social media expertise to several film projects as well as local businesses and organizations. Led Black is currently the Social Media Manager for the Manhattan Times, the Bronx Free Press and the New York Latino Film Festival. His work has been featured on CNN, Huffington Post, Remezcla and Being Latino among many other outlets.