Location
Rockit Bar & Grill
22 W Hubbard St
Chicago, IL 60654
United States
Description
We're thrilled to celebrate Mashable's annual Social Media Day in Chicago! Mashable launched the event in 2010 as a way to recognize the digital revolution happening right before our eyes. We invite you to join fellow social media enthusiasts by attending Social Media Day Chicago on June 30.
More information about Social Media Day in Chicago, videos and photos is on the Chicago Social Media Marketing Group Web site.
Tweet your questions to @BillyDec with #SMDChicago and Billy may answer them at Social Media Day Chicago 2014 on Monday June 30.
5:40PM- 6:0PM- Doors/Lounge will open for guests to arrive
Rockit Bar & Grill
22 W Hubbard St
Chicago, IL 60654
Presentations:
6:00P-6:15P * Billy Dec - Emmy Award Winning Entertainment TV Personality, Attorney and CEO/Founder of Rockit Ranch Productions, Chicago's premier hospitality & entertainment development company, specializing in the creation, marketing and management of some of the city's top venues including Rockit Bar & Grill, Sunda, Underground, Bottlefork, Rockit Burger Bar, ¡AY CHIWOWA!
6:15P-6:25P * Nancy Loo - Reporter/Fill-in Anchor at WGN-TV
6:25P-6:35P * AnnMarie Walsh - Formerly homeless Individual and Advocate, Public Speaker
6:35P-6:45P * Ramon De Leon - Global Business & Social Media Keynote Speaker. WOM SuperGenius. Sr. Social Strategist at @RiseInteractive
6:45P-6:55P * Jeff Willinger, President, Social Media Club Chicago and Director of Social Business, Rightpoint
6:55P-7:00P * Andrew Caravella, Vice President, Marketing at Sprout Social, Inc.
7:00P-7:20P * Meghan Ristau - Internet Marketing Specialist, Lou Malnati's Pizzerias
7:20P-7:40P * Panel Discussion on Social Media and B2B Markeing with Steve Krull:
* Adam Bleibtreu - CMO, Creative Circle
* Grant Crowell - Video Strategist, YouTube & SlideShare Manager (Contractor), CDW
* Emily Krebs - Small Business Account Representative, T-Mobile
* Colleen Dunn - Community Manager, Rockit Ranch Productions
7:40P-8:00P * Panel Discussion on getting social with Donut Shops with Andrew Violette:
* Gabriel Wiesen - Beavers Coffee & Donuts
* Jessi DiBartolomeo - Social Media Manager and Event Coordinator, Doughnut Vault
* Kristi Koszewski - Social Media Manager, Francesca's Restaurant Group/Glazed & Infused
* Tessa Groll - Social Media Manager, Dinkel's Bakery
8P - Lounge opens to public; Guests of Social Media Day encouraged to stay and enjoy the evening
For more information or questions about Social Media Day Chicago 2014 contact: Todor Krecu or Gautam Patel - ChicagoSocialMediaMarketing(@)gmail.com
Twitter hashtag is #SMDChicago and tag @Rockit
Must be 21 or older to attend
Event host:

Silver Sponsor:

---
Chicago Social Media Marketing Group Hall of Fame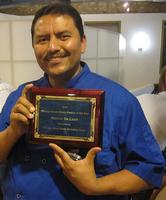 Ramon De Leon
2011 Chicago Social Media Person of the Year
https://twitter.com/Ramon_DeLeon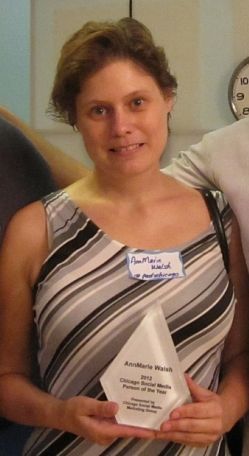 AnnMarie VanDenburgh Walsh
2012 Chicago Social Media Person of the Year
https://twitter.com/padschicago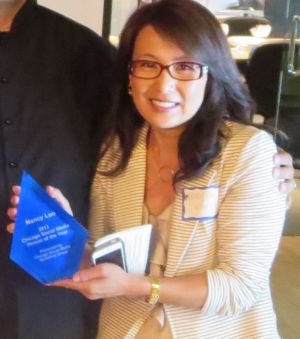 Nancy Loo
2013 Chicago Social Media Person of the Year
https://twitter.com/NancyLoo
---