Plan, create, & schedule an ENTIRE month of social media content in as little as 2 days!
About this event
Is creating content for social media feeling more like a chore lately? 😩
Have you ever found yourself staring at a blank screen wondering what the heck to write about?
How often have you felt overwhelmed to get something (anything!) out there?
When it comes to consistently creating content for social media, many entrepreneurs feel…
Frustrated
Burned out
Scattered
Drained
Anxious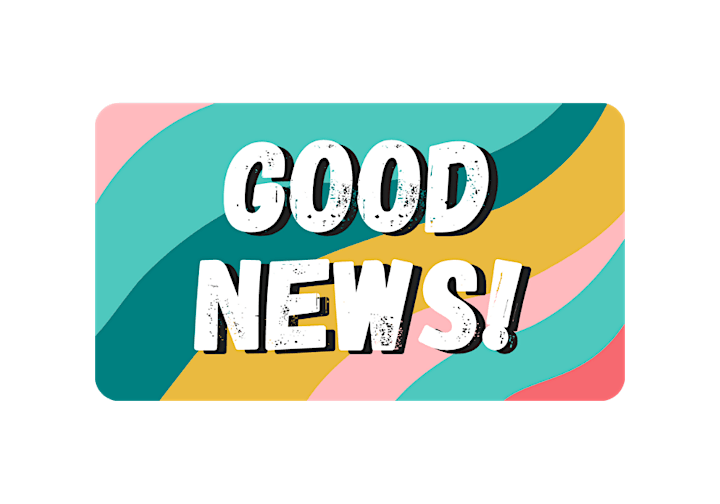 Good news—there's a better way.
It's called batching, and it's about to become your new BFF! 🥳
It's time to create social media content with less overwhelm & more ease.
Say goodbye to blank screen staring contests & hello to an entire month of posts! 🤩
Introducing... The Content Batching Bootcamp! 🎉
A 2-day experience where you'll learn EXACTLY how to batch your social media content—and actually get time to work on it!
You'll learn our proven 5-step framework for creating a month's worth of content (in less time) AND get the accountability you need to get it done!
Dec. 14 & 15 from 10am - 3pm ET (via Zoom)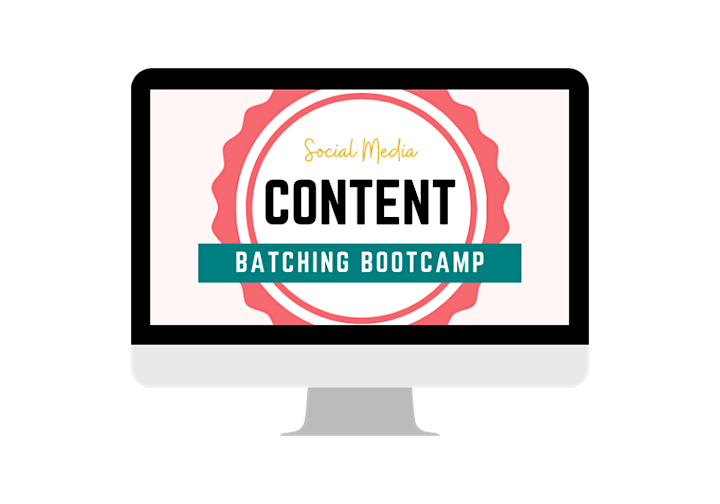 During the bootcamp you'll...
Learn tools and best practices for batching & organizing your posts
Brainstorm ideas & create a strategic plan for your content
Write a month's worth of posts (without burning out in the process!)
Design or choose your images to create a cohesive grid
Schedule it all so that you don't have to worry about it every day
Take a step back & enjoy the time saved!
Meet Your Bootcamp Mentors
Hey there! We're Inés & Shannon, Co-Founders of The Biz Sisterhood.
And we know firsthand what it's like to feel totally overwhelmed with planning, creating & posting content on social media.
We constantly felt pressured to post, and it almost felt like a chore—something we needed to check off the to-do list. 😔
There were a lot of blank screen staring contests and a lot of scrambling to post at the last minute.
That is, until we learned about batching. Talk about a game changer!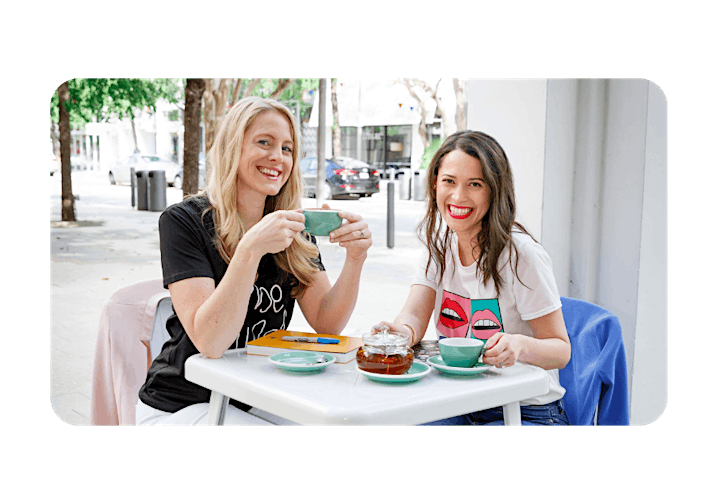 And that's why we created The Content Batching Bootcamp! 🎉
As coaches, our mission is to help female entrepreneurs grow their business—with less hustle & more flow. And we can't wait to be your social media content batching fairy godmothers!
Here's what you get when you sign up:
✔️ 2-Day LIVE Content Batching Bootcamp with both Shannon & Inés on Dec. 14-15
✔️ Worksheets to help you take action and implement the tools you're learning
✔️ Guidance & Inspiration Post, story, & video ideas to get your creative juices flowing
✔️ (BONUS) Co-Working Session to complete your content batching to-do's
✔️ A supportive community of entrepreneurs
❇️ This training is limited to the first 30 participants to sign up, so save your spot today! ⏰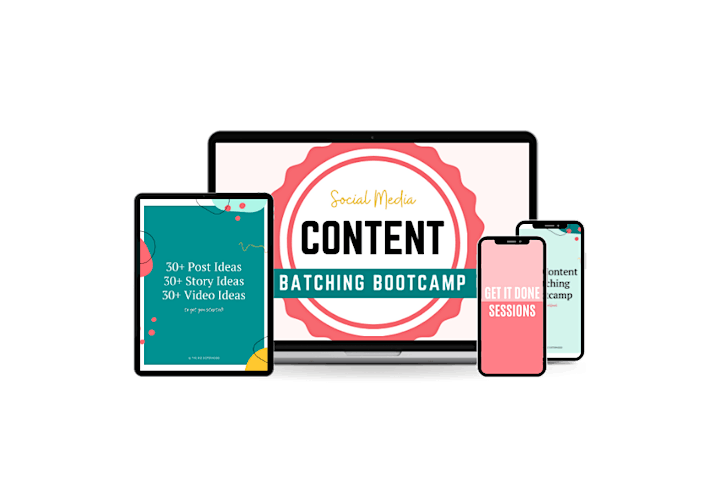 Need to leave early? Can't attend both days? 🤔
No problem!
We'll send you a recording of our batching framework after the event. Plus, you'll still be able to attend the bonus co-working session!
FAQs
When is the bootcamp?
Dec. 14 from 10am - 3pm ET (via Zoom)
Dec. 15 from 10am - 3pm ET (via Zoom)
What is your refund policy?
Because of the LIVE nature of the bootcamp, there won't be refunds. If you're unable to attend LIVE, we'll send you a recording of our batching process after the event. Plus, you'll still be able to attend the two bonus co-working sessions!
Can you guarantee my results?
The Content Batching Bootcamp offers you access to strategies, tools, and focused time to work on your social media content. We want you to get results. We want you to succeed. That being said, we can't guarantee specific results. Our role as coaches is to support and assist you in reaching your goals, but your success depends primarily on your own effort, commitment and follow-through.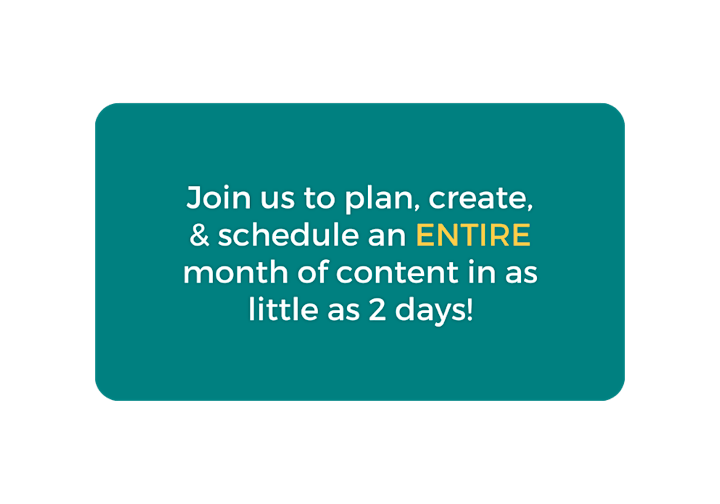 Just imagine finally having an entire month of content created & scheduled.
What would you do with all of the extra time?
How could your business grow?
The possibilities are endless! 🤩 Let's make it happen.
Date and time
Location
Refund policy
Organizer of Social Media Content Batching Bootcamp
Here at The Biz Sisterhood, we're on a mission to help female entrepreneurs get things done & achieve their BIG goals without burning out in the process!
From list-building to content creation, we're committed to equipping you with the tools to boost your productivity & results with #LessHustleMoreFlow
Goodbye procrastination, hello results!