Description
MAXIMUM 50 ATTENDEES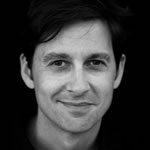 On Monday, May 7, and Tuesday, May 8, i-SCOOP organizes a two-day (afternoon) training on social media marketing and the use of social media in business in Antwerp (Crowne Plaza hotel). The trainings are given by Olivier Blanchard, among others the author of Social Media ROI.
The venue: Crowne Plaza, Antwerp
Timing: the workshops start at 1PM and end at 6PM, both days.
If you want to learn what social media can do for you, your employees, your business and your brand, you will get the answers in the workshops. You can register for the executive track, the advanced track or both.
Executive track:
On the first day (May 7), Olivier provides a series of executive workshops, covering, among others,
PR, reputation and crisis management
Setting up a social strategy
Social media and marketing
Social media ROI
Customer acquisition & retention, etc.
Advanced track:
On the second day (May 8), Olivier will dive deeper into specific topics, including:
Customer loyalty
Social media program management
Analyzing and adapting the outcomes
And more
When?
Monday 7/5, from 13.00 till 18.00
and
Tuesday 8/5, from 13.00 till 18.00
Where?
Crowne Plaza, Antwerp
Who?
The trainings are organized by i-SCOOP.