Looks like this event has already ended.
Check out upcoming events by this organizer, or organize your very own event.
Social Media Breakfast Chicago 5

Tuesday, May 18, 2010 from 7:30 AM to 9:00 AM (CDT)
Event Details
Social Media Breakfast Chicago 5
Tuesday, May 18, 2010 - 7:30 AM to 9:00 AM
225 N. Michigan Ave., Suite 2050
Chicago, IL 60601


Sponsored and Hosted By: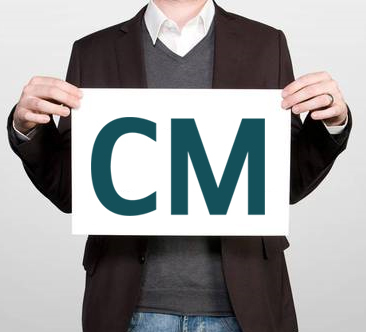 Social Media Breakfast Chicago is an event where moderators lead small-group discussions over breakfast on a series of social media topics.

While the moderator will lead the discussion, the goal of breaking into small groups is to encourage everyone to participate by debating, asking questions, and contributing to the conversation. The event is open to anyone hoping to gain a better understanding of social media.


Workshops:
I <3 XYZ Company: Using Social Media to Foster Brand Loyalty
Theresa Carter, The Boss, The Local Tourist

Having a brand that is not only recognizable but also fosters loyalty, sets a business above the competition, and helps it to succeed in this uncertain economy. We'll discuss how to use Social Media effectively to develop one-on-one relationships and create a sense of ownership and community in your clientele.
Outsmarting the Social Protester
Alicia Kan, Principal, Six For Gold LLC
Alicia was global head of communications for a worldwide research company when industrial action was called in its Auckland, New Zealand call center in February 2009. What followed was a unique case study in crisis communications, with protesters using Twitter and other social media not only to recruit supporters and gain sympathy, but to mobilize demonstrations in other countries where the company had a presence. Find out how social media has changed industrial/job actions, the rise of the new social protester and the tactical plan Alicia's team used globally to contain and snuff out a potential PR disaster.
A Look Into Social Analytics
Pek Pongpaet, Managing Partner, Tweetlytics

What sort of metrics are relevant when talking about social media? How do we gauge the success of campaigns? What's the baseline with which we compare our work to? Web analytics is a mature industry, but social media analytics is still in it's infancy. Let's discuss measurement and how we tie them back to business objectives.
Social Commerce: Will Big Brands Finally Get It?
Philip Nowak, Social Media Analyst, Sears Holdings Corporation
Big brands spent 2009 learning how to "engage" with their customers. It's now 2010 and it's time to convert those relationships into revenue. Topics of discussion include: Consumer Psychology, Privacy Issues and sCommerce/fCommerce Integration.
Be ready to discuss any big brand case studies that you believe are relevant to our discussion. A few interesting case studies to research include: Levi's Facebook Integration, Starbucks fCommerce Store, Diesel Cam and Dell Swarm.
From Crowdsourcing to Smartsourcing
Glenn Raines, Revealer of Value, Social Media Moves
What are effective ways to use group discussions to gain market insight for product development? This session is an open dialogue to learn and share ways to design for social interaction in vertical discussion groups, promote and incentivize participation, leverage for client acquisition and retention, and gain actionable insight for marketing research. 
Agenda:
7:30 AM - 8:00 AM | Registration, pre-event networking and breakfast courtesy of Critical Mass

8:00 AM - 9:00 AM | Small group workshops
Registration is mandatory for this event. Youl'l be asked to select your preferred topic of discussion (listed above) during the registration process.
Space is limited. Tickets are allocated on a first come, first served basis
Registration will close at 4:00 PM on Monday, May 17, 2010
The Twitter hashtag for this event will be #SMBchicago
Meet the Moderators:
Theresa Carter, @TheLocalTourist
http://www.thelocaltourist.com
Theresa Carter is an Emmy winning blogger and the founder and publisher of The Local Tourist: Chicago's Neighborhood Website. Her favorite words are "I love The Local Tourist" and, using Social Media as an integral part of her marketing plan, she's created a loyal fan base that loves to tell her just that.
Alicia Kan, @AliciaKan
Alicia Kan is a social media-savvy B2B marketer, internationally published writer and blogger. She is a sought-after speaker on leadership, branding, marketing and the impact of socio-economic and new media trends on each. She has lived and worked in Manila, Hong Kong and Chicago while managing a team from Paris to Perth. Alicia recently started her own international event consultancy, Six For Gold LLC.
Pek Pongpaet, @PekPongpaet
Pek Pongpaet is the founder of Tweetlytics, a social media monitoring and analytics platform. Pongpaet's expertise ranges from product design and development, & user experience. Prior to founding Tweetlytics, Pongpaet worked at Accenture Technology Labs in the research department coming up with next generation user interfaces. At Roundarch, a technology and strategy consulting firm, Pongpaet's work included envisioning and designing the dashboard of the future for the Tesla Model S electric car. He has given talks at Northwestern University, DePaul University, and University of Chicago on topics such as Design, Innovation, Technology, and Entrepreneurship.
Philip Nowak, @PhilipNowak
http://www.Delver.com
http://www.FirmologyConnect.com
Philip Nowak is currently the Social Media Analyst for Delver.com at Sears Holdings Corporation, where he is spearheading social media initiatives and strategy. He previously volunteered as the Director of Social Media for Thomas Castillo, whose political campaign for Lt. Governor of Illinois drew accolades nationwide for its innovative and comprehensive use of social media. Philip's most recent project is FirmologyConnect.com, a community connecting small business owners who would like to innovate their business through social media, social commerce, mobile & technology.
Glenn Raines, @rainesmaker
Glenn consults on social business process and brand content strategy design. His background includes thought leader profiling and peer influence mapping alignments for client product lifecycle engagement. Previously he was VP Internet Business Strategy at Citigroup, and more recently led eCRM and e-detailing initiatives for the pharmaceutical industry.
About Social Media Breakfast Chicago:
Social Media Breakfast Chicago was founded in August 2009 by Craig Bagdon, Scott Bishop and Mike Pilarz as a way to connect people interested in social media through bi-monthly, educational networking events held in Chicago's Loop business district.
For more information, visit http://smbchicago.org.
About Critical Mass:
Critical Mass is a marketing agency in an increasingly digital world, helping the world's leading companies use digital media to create extraordinary experiences.

Critical Mass is ranked an interactive leader by Forrester Research for three consecutive years, their clients include Rolex, Anheuser-Busch, Las Vegas Convention & Visitors Authority, Infiniti and many others.

Founded in 1995, Critical Mass has offices in Calgary, Toronto, Chicago, New York, London, Amsterdam and Costa Rica.


Connect with SMB Chicago: Twitter | Blog | Facebook | LinkedIn
When & Where

Critical Mass
225 N. Michigan Ave.
Suite 2050
Chicago, IL 60601


Tuesday, May 18, 2010 from 7:30 AM to 9:00 AM (CDT)
Add to my calendar