Description
How To Generate New Business, Improve ROI, and Turn Customers Into Raving Fans
Please note the change of venue for this breakfast. We'll be holding the event at COESPACE in Downtown Bangor.
Not every item in your social media and digital marketing toolkit can fascinate and resonate with your community as much as a well crafted and produced video. Telling stories with video increases engagement, triggers social sharing and gives people a reason to talk about you as well as the subject of your video online and offline. Participants of this session in just an hour will learn about:

Video production methods.
How to attract retail and business customers by sharing success stories using video.
What tools and software to use if you don't want to exceed a $100 budget.
What is ROI of the video storytelling initiative and why it's no longer an option.
Yury Nabokov is the Innovation & Digital Strategy Manager for Machias Savings Bank, where he serves as a strategist and executioner with regards to digital marketing, user experience and actionable data. He is responsible for growth and adoption of digital and mobile banking solutions across the bank's network.
Machias Savings Bank was recently recognized as having the fastest growing social media community among banks in New England, by the New England Financial Marketing Association. Yury is tasked with generating inbound traffic, exploring and incorporating emerging communication and technology trends into the bank's marketing strategy.
Specifics
Social Media Breakfast Bangor #56: Video Storytelling for Business
Friday, November 4, 2016
Breakfast and speaker: 7:30 – 9:00 AM
Networking: 9:00 – 9:30 AM
COESPACE
(48 Columbia St, Bangor)
Directions
COESPACE is located on Columbia Streeet, one block from Main Street in Downtown Bangor. For a map and parking information, see thecoespace.com.
Bacon Explosion Sponsor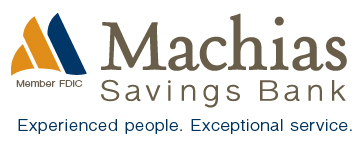 Side Order Sponsor
See you for breakfast! And don't forget to use #SMBBGR on Twitter to let other people know and to share your say during the morning. Make sure you follow us on Twitter and Facebook!