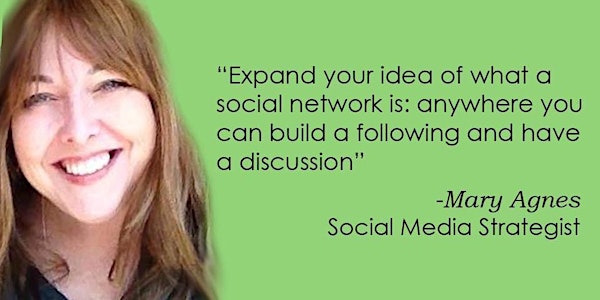 Social Media Bootcamp for Health Practitioners, Therapists & Coaches
When and where
Location
Seattle Area Hilton Garden Inn 1800 NW Gilman Blvd Issaquah, WA 98027
Refund Policy
Contact the organizer to request a refund.
Description
Learn "The 4-Hour Marketing Week" AND The How-To on Coaching!
Host by: Dr. Keesha Ewers
Sponsored by: The Academy for Integrative Medicine
How do patients and clients find you – or decide you're RIGHT for them?
They Google search. Did you know that your Google Ranking is actually based ... on your SOCIAL MEDIA?
Invest one weekend to get all the tools you need to ROCK social media, email, webinars and more!
Build an email list of clients and patients (and potential patients), and learn exactly what to do on Facebook, YouTube, LinkedIn, Twitter and more.
We also have one of the top Funnel Teachers in the country, Mick Olinik ... Mick is bringing downloadable, customizable funnel templates to help you over the initial "WTF" (What's The Formula) when it comes to marketing funnels.
AND Lisa Frahley on staying inside the rules: Legal protection doesn't just cover you, it frees you.
Get the TOP insider secrets and leave with a customized strategy.
PLUS Email Copy Secrets (from an expert with a 57% open rate!)
This event is your key to it all.
• How to move followers from Social Media to your Email List
• YouTube Advertising - 4x the results of FB ads
• Facebook Ads
• Facebook Groups and Pages & Community Building
• LinkedIn - Profiles, groups, advanced search
• Using Meetup Groups to build a community of customers
This is the most impactful training we could create on community building, revenue generation, email list building,
social media and learning how the online world really works.
What I know is that digital marketing, content creation and social media must be part of your effort or you simply will not have enough brand elevation to succeed.
This is how to elevate your message to the highest level.
Build your brand, your fans and your revenue.
VIP Registration Price: $597
* HOT SEAT FEE + Personalized Marketing Plan
Event Details
Registration starts at 3pm on Friday.

Lodging - Stay with us at our AirBnB $170 per night
We have arranged for an AirBnB for the first 5 guests - Stay with us! :)
Great camaraderie and less expensive! $170 a night.
Dinner is included on Friday.
Breakfast and Lunch are included on Saturday
Breakfast is included on Sunday.
HUGE savings :) and great, simple food.
Call Nicky - 425-391-3376


About the Team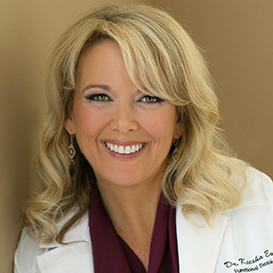 Dr. Keesha Ewers is a board certified Functional and advanced Ayurvedic medical practitioner as well as Doctor of Sexology, Advanced Registered Nurse Practitioner, Psychotherapist, Energy Worker and the founder and medical director of the Academy for Integrative Medicine Health Coach Certification Program.
Dr. Keesha has been in the medical field for over 30 years. After being diagnosed with rheumatoid arthritis—an incurable disease according to Western medicine—she discovered how to reverse autoimmunity using her Freedom Framework® Method, which she has now used with thousands of her own patients and teaches to her health coach students in her online certification program.
Dr. Keesha is a popular speaker, including from the TEDx stage, and the best-selling author of Solving the Autoimmune Puzzle: The Woman's Guide to Reclaiming Emotional Freedom and Vibrant Health and Your Libido Story: A Workbook for Women Who Want to Find, Fix, and Free Their Sexual Desire. You can listen to her Healthy YOU! Radio Show and find her books and programs at DrKeesha.com.
---
Mary Agnes Antonopoulos has strategized, written and launched some of the biggest product and branding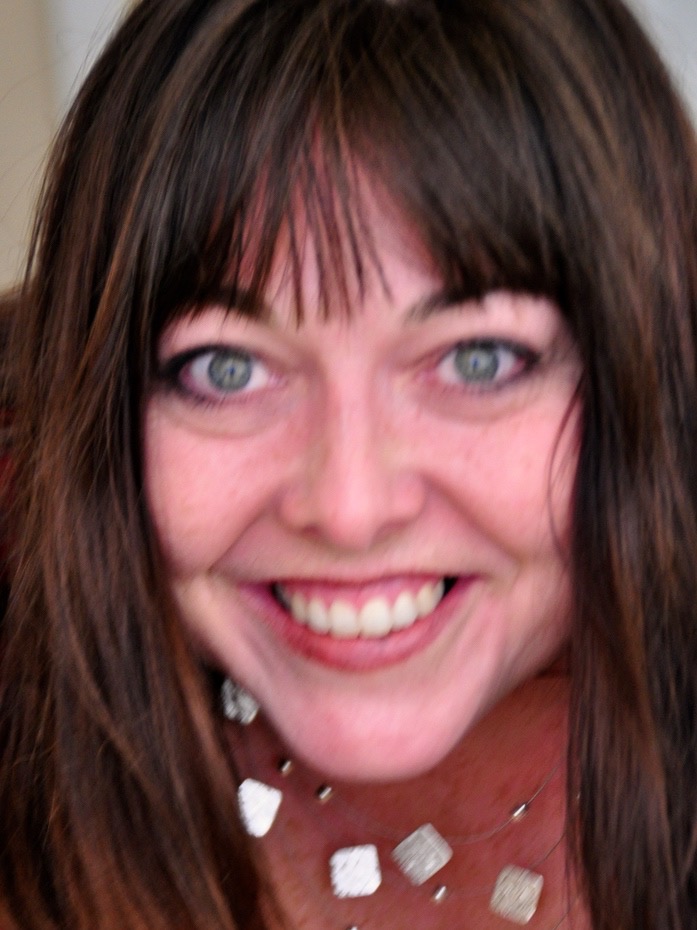 campaigns online from their NYC-based agency for dozens of top-tier clients and New York Times best-selling authors like Jack Canfield (#1 NY Times) Chicken Soup for the Soul), Christine Comaford, JJ Virgin, Izabella Wentz (#1 NY Times), Dr. William Davis (Wheat Belly, and Jordan Belfort (The Wolf of Wall Street) as well as a LONG list of entrepreneurs and top corporations, including AT&T and Panera Bread.
Her #1 love is teaching SIMPLE social strategies so anyone can increase their impact and audience within weeks.
She teaches copywriting, social marketing, course creation and list buidling at dozens of conferences every year, including Keynote Speaker for NYC SCORE 2016, Keynote Speaker for NYC SCORE 2017, Million Dollar Author, BlogWorld, Integrative Health Summit, Jordan Belfort's Miami Bootcamp, Big Social Cruise, Author101, AuthorUniversity, IBPA, NYEBN Expo, Peace Island Institute, National Medical Editor's Conference, 7-Figure Biz Summit, JJ Virgin's Mindshare 2015, Ryan Lee's FreedymFest, Pulse NYC...
---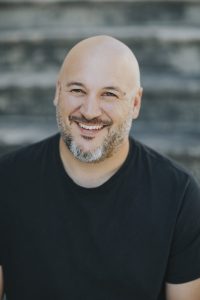 Mick Olinik is an online marketing expert and business model guru who's been working with the Web since the mid 1990s. As such, Mick's had the luxury of having a front row seat to the technical development and sociological trends of online marketing and sales from their very beginnings, bringing a rare depth of experience and expertise to his clients.
A serial entrepreneur and the CEO of Rockstar Enterprises, Mick's passion is in helping entrepreneurs and business owners expand their reach and help more people by leveraging marketing automation to start, grow and thrive in their businesses.
---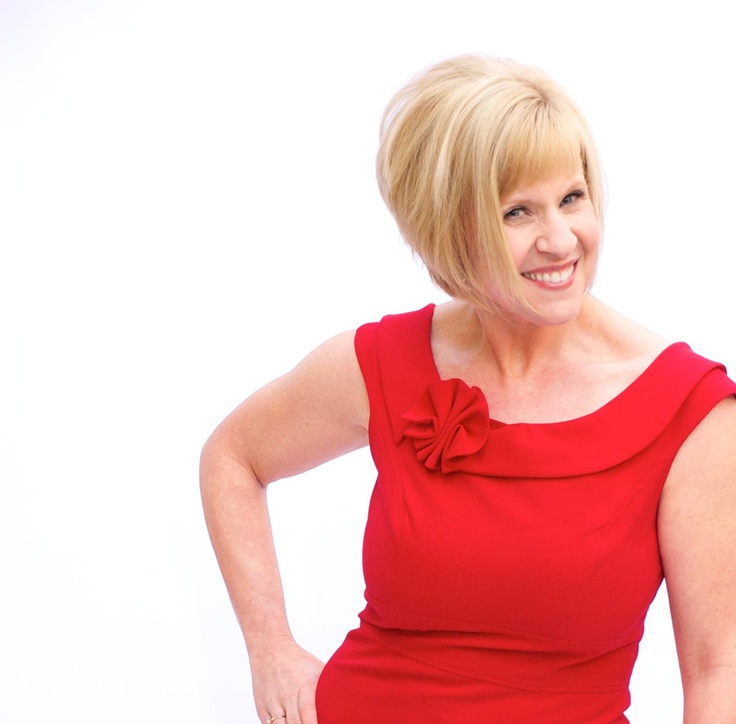 Lisa Fraley is a Legal Coach® and Attorney, speaker and sought-after expert on small business law. With her unique blend of coaching, legal expertise, and spirituality, Lisa has supported thousands of heart-centered entrepreneurs, coaches, and small business owners protect their businesses, income and brands with basic legal contracts, entities, trademarks and templates so they don't worry, stress or fear being sued. You can connect with Lisa at lisafraley.com. Lisa's known as the Holistic Lawyer® for combining her caring health and life coaching skills with her background as a health care attorney in a large law firm, and she uniquely aligns legal steps with the chakras.

Lisa received training as a health coach through the Institute for Integrative Nutrition, life coach through CoachU, and she's a certified fitness instructor through American Council on Exercise (ACE). She studied the chakras through Chakredy, and earned her BA, with honors, from Miami University (OH) and juris doctorate from Case Western Reserve University School of Law where she was the managing editor of Health Matrix, a law-medicine journal. Lisa is the author of "Easy Legal Steps...That are Also Good for Your Soul" and creator of the Get Legally Covered So You Can Go Bare go bare online legal course.
_______________________________________________________________ _____________________________