Social Media Bootcamp at the Emerging Media Conference 2011 - San Francisco, CA

Monday, January 24, 2011 from 8:30 AM to 4:30 PM (PST)
Event Details
Register Today and get a Free Essential Pass
to the Emerging Media Conference!
This event is perfect for small biz owners, bootstrapped startups, motivated corporate ladder climbers, real estate agents, restaurant owners, or anyone wanting to understand how social media can be practical for their business. This event has two sessions to chose from.  You can either purchase the morning or afternoon session separately or purchase both at the Buy one Get the second 1/2 off rate. Group rates of 4 attendees also available at 10% off. 
---
Our Keynote Speakers:
Josh Ochs

Josh is the gassroots marketing founder behind Media Leaders, the social media strike team that manages twitter/facebook for over a dozen brands. Before starting his agency, Josh launched an international social event company that now operates in over 15 cities, 4 countries and 3 languages. From these events, Josh and his team stay on the bleeding edge of word-of-mouth marketing and they use this as their "secret sauce" to coach clients and advise brands on how to connect with their customers. Learn more at http://meadialeaders.tv
---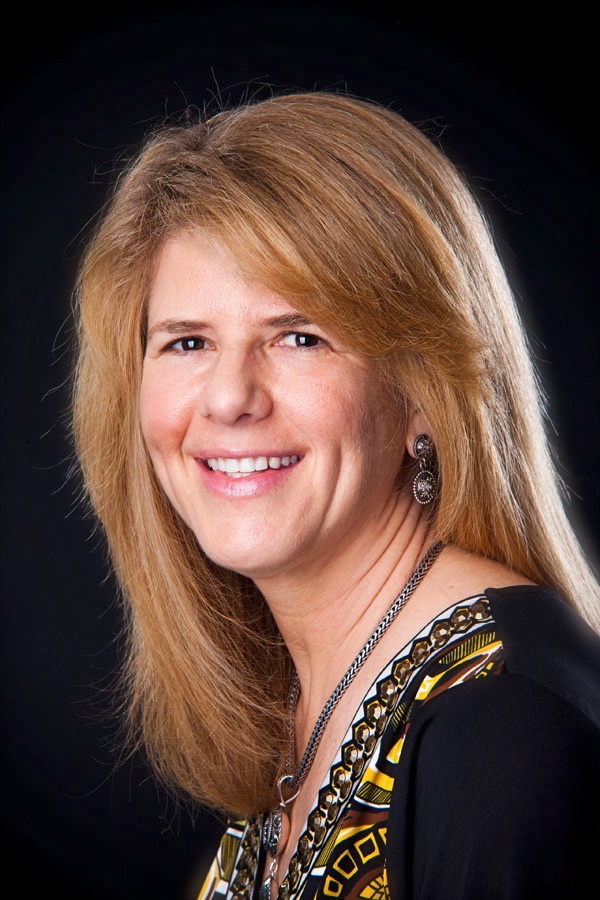 Irene Koehler
After a seemingly endless career is corporate management, Irene escaped to explore the world of self-employment. Along the way, she found herself deeply immersed in the world of online branding, reputation management and social media. She joined LinkedIn in 2004 and has been helping professionals and businesses get the most out of it ever since. A frequent speaker and social media consultant, Irene has a passion for helping people learn to use online tools and technology to achieve their business objectives. Using social media isn't difficult, it's only new. Irene has a particular talent for working with those in the early stages of learning, those who are Almost Savvy. When she is not working with clients, Irene can be found busily blogging at http://AlmostSavvy.com , tweeting at @IreneKoehler on Twitter or interacting with the AlmostSavvy community on Facebook.





---
See what people have to say about this event:
"Josh, I wanted to let you know how powerful the Social Media Bootcamp was for me. I have been very apprehensive to use Twitter and Facebook. But now am not only interested, I am anxious to get it up and running for all three of my businesses. Thanks again for inviting me, it was the most informative course I have attended in ten years." -Bill Graw, Owner of El Gringo Mexican Restaurants in Manhattan, Hermosa and Redondo Beach, CA
Monday January 24, 2011 - Morning Session

8:30am

Registration and Networking

Get to know one another, swap business cards, express what you would like to get out of the day's topics.

9am - 10am

HOW TO MAKE FACEBOOK FUNCTIONAL

You will learn the anatomy of a well setup facebook page
You will learn what the most important tabs are to show on your facebook page
Learn exactly how to use your facebook profile picture to gather more followers
We will examine 3 other companies using facebook successfully (and a few bad examples from other companies)
You will learn the 3 most effective grassroots tips to make Facebook helpful for customers
Learn exactly what you should include on each section of your page to get results
Tips on how to best use pictures and video to attract more followers and engagement
Tips on how to craft your engagement questions to get comments and make your posts go viral
Tips on WHAT NOT TO DO on Facebook (messaging, distractions, etc)

10am - 11am

HOW TO MAKE TWITTER WORK FOR YOUR BUSINESS

Learn what @Replies and #hashtags are used for an how they can add value to those that follow you
Learn what times of the day are best to tweet
Learn how to craft your tweets in a seperate spreadsheet and how to have your team look them over before they are deployed
Learn what a DM (direct message) is and how it works
Learn how to develop a very simple voice on twitter
Learn what NOT to do on Twitter (It takes 1 annoying tweet for someone to unfollow you)
We will run through other brands and show companies that are successfully tweeting that you can learn from

11:30am - 12pm

SOCIAL MEDIA Q&A

Learn where to put your buttons on your site to get the most followers
How to motivate your website visitors to follow you on Twitter and/or Facebook
We will review a handfull of companies who are successful in this space and they will give you ideas on how you can directly impact your website to make it more effective

12pm - 1pm

Lunch
We will be breaking for lunch and reconveining for those continuing on to the Linkedin Bootcamp.

Monday January 24, 2011 Afternoon Session

1:00 pm

Registration and Networking

Get to know one another, swap business cards, express what you would like to get out of the day's topics.

1:30pm - 4:30pm

PUT YOUR BEST B2B HAT ON AT THE LINKEDIN BOOTCAMP!

Discover fundamental social networkin concepts and how to apply them to LinkedIn
Utilize old-school marketing practices using this new B2B tool
Learn why your 2nd degree friends are crucial and how they will multiply your network
Examine the anatomy of the best LinkedIn pages
Learn the anatomy of the best headlines and why they produce results
Learn how to leverage your previous employment
Discover the perfect time to get the best "recommendations" from your connections
Unlock SEO "juice" with 4 tips when using the "website" section of LinkedIn
Pinpoint the 3 keys to why a "summary" will help others to identify your strengths and boost positive interaction
Discover how to automatically feed your wordpress blog directly to LinkedIn
Learn the top 3 applications you should have installed on your profile
Learn how to use LinkedIn Ads to expand your network
Leverage videos & power point presentations and learn how to embed them into your profile

Become An Expert At Groups

Discover how to safely promote your brand in groups using the "FAQ technique"
Develope a LinkedIn Engagement Calendar with 3 tips to success to maximize your interaction with other professionals
The 3 keys to safely and professionally inviting professionals into your LinkedIn group
The top 5 ways to turn your group content into a community

Learn How To Use Events

Learn how to setup an event and get people RSVP'ing! (And telling all of their friends)
Explore the anatomy of the best LinkedIn events
See examples of effective invite emails that get your connections RSVP'ing and sharing

Have questions about Social Media Bootcamp at the Emerging Media Conference 2011 - San Francisco, CA?
Contact Wappow!
When & Where

Hotel Kabuki
1625 Post Street
San Francisco, CA


Monday, January 24, 2011 from 8:30 AM to 4:30 PM (PST)
Add to my calendar
Organizer
Wappow!
 Wappow! brings the world's leaders in innovation to share thoughts and ideas inspiring advancement that establish a strong fellowship.
A foundation for elite conferences, workshops, and networking events; our events are attentive to innovative technology focused inspiring attendees around search marketing, social media, mobile and gaming. Our attendees are engrossed in keeping up with the latest in these emerging technologies. At Wappow! our events highlight innovative topics that inspire attendees in technologies that keep them on the cutting edge of digital connection, interaction, communication, and relationship-building (fellowship). Developed by pros from agency, small business, in-house and large corporations; Wappow! events are designed to foster discussion and collaboration so that attendees enjoy the opportunity to connect with industry experts and fellow marketers while examining and discussing the technology available in today's fast-moving interactive world.
Social Media Bootcamp at the Emerging Media Conference 2011 - San Francisco, CA