| | |
| --- | --- |
| Social Media Boot Camp for Reform Congregations | |
Event Details
The Social Media Boot Camp is a year long program to train synagogue representatives on social media tools and strategy to help them align their work for success in the networked age.   The program invites both staff and lay leaders from URJ congregations to join us for a year of learning, growing, socializing and playing.  The three pillars of the Social Media Boot Camp are:

WEBINARS   Join us online for a series of 12 webinar trainings to build skills, expand your toolbox, and advance your work.  We'll offer three tracks throughout the year to help advance beginners and experts alike, including:
•    Intro to social media tools
•    Strategic use of common tools
•    The Synagogue As A Networked Nonprofit

All webinars will be recorded so you can replay them at anytime.  Design your own learning plan, or come to everything!

LEARNING & SHARING   Beyond trainings and coaching sessions, we'll also offer opportunities for more informal learning and sharing together.
OPEN OFFICE HOURS are webinars where Darim consultants will answer your questions or give you feedback.  Anyone can ask questions, listen to what others are thinking, share experiences, and schmooze.  You can sign up in advance or just spontaneously drop in. The conversation revolves around whomever shows up!
 
SHAREFESTS! are a time for sharing our work with one another, giving feedback and learning from the community.  We'll host four Sharefest! webinars throughout 2012, featuring presentations from two-three congregations on each. Sharefests! are open and casual. The presenters will feature their work, and may ask you for help to solve problems or explain how they tackled a particular challenge.
COACHING & CONSULTING GRANTS  Learning to work in new ways is a challenge, and you can use all the support you can get.  To help you develop creative and rich uses of social media, the URJ and Darim Online will be offering grants to up to 10 congregations to support their work with Darim Online consultants.  Applications coaching grants will be awarded in two waves for the Spring and Summer 2012. When you register for the Social Media Boot Camp, we will send you information on how you can apply.

COST TO PARTICIPATE?
NONE!  Zip, zilch.  The URJ is committed to helping member congregations thrive in the 21st century, which includes knowing how to use social media tools in strategic and goal-oriented ways.  Thanks to their support, the webinar program is open to those affiliated with the URJ at no cost.  The consulting grants will cover the majority of the consulting costs, though congregations will be asked to contribute a nominal fee.

Our FACEBOOK GROUP will provide a home base where participants can connect with one another, ask questions, share knowledge, and experience the community building potential of this particular tool.  Join us at http://on.fb.me/urjbootcamp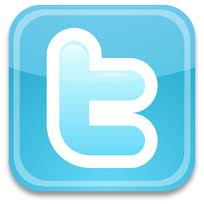 Join the conversation on Twitter. Use the hashtag #URJbootcamp to connect with other URJ congregations diving into social media. Are you posting videos on YouTube, photos on Flickr, or presentations on SlideShare?  Use #URJbootcamp in the tags there too!  Are you thinking to yourself, "what the heck is a hashtag?"  Then you'll want to make sure to show up at our Twitter webinar … that's what it's for! 
 
Attendee List
Sort by:

Date

|

First Name

|

Last Name