Social Media Boot Camp for Business at LevelTen Interactive

Thursday, May 3, 2012 from 1:00 PM to 4:00 PM (CDT)
Event Details
LevelTen Interactive Presents
The Social Media Bootcamp for Business! 
As popular as it is, very few companies are effectively using social media.  Come to this important seminar, featuring one of the country's leading social media experts, Giovanni Gallucci, and understand the proper application of social media and learn how to drive sales, create huge impact and dominate your market! 
OVERVIEW
In Part One of Level Ten's series about building a comprehesive online business marketing ecosystem, you'll learn how to generate real leads and sales with social media. This social media bootcamp will train your marketing, public relations, and communications teams to utilize the new media marketing tools of online videos, photos, social networks and other social media related websites in your online marketing, customer relations, audience development, and pr efforts.
YOUR INSTRUCTOR
Social media has become a rapidly growing marketing tool for the business world.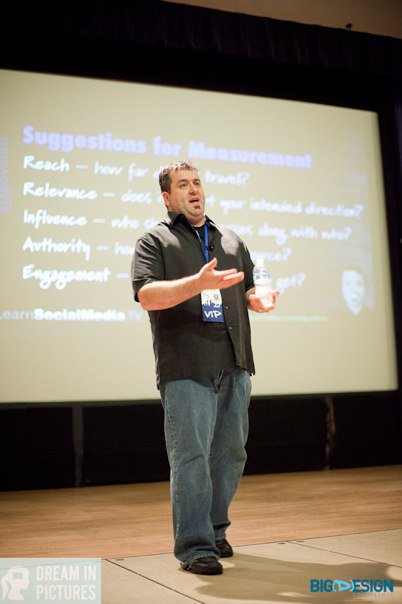 Giovanni Gallucci is a well-respected and well-known social media expert. During the Social Media Bootcamp for Business event you'll be able to learn his techniques, developed over ten years as an online community developer, search engine programmer and online marketing consultant to help utilize these tools and platforms for yourself.
Seats are going fast so more workshops will be announced soon if this bootcamp sells out.
THE DIFFERENCE
Giovanni's intensive courses are designed to provide you with a strong understanding of the digital space as well as help you create an action plan to start using digital strategies to build your business. You will walk away with a solid action plan and the knowledge and tools to bring it to life.
He knows that your time is valuable – he's worked hard to develop training programs that teach how to get results. Get your digital marketing in shape today with The Social Media Bootcamp for Business.
WHO SHOULD ATTEND?
CEO's, Business Owners, Social Media Specialists, Account Executives, Sales Executives, Presidents/Vice-Presidents, Senior Marketing Execs, Media Executives
BENEFITS
Generate quality, relevant links; 
Create new relationships with potential clients; 
Drive direct and indirect sales;
Improve customer service;
Take marketshare from your competition;
Improve your Google search results; 
Integrate online efforts with broadcast, print, outdoor, and other off-line efforts;
Grow your online audience and develop an engaged fan base; 
Effectively manage your online reputation;
and more...
CLASS OUTLINE
Section 1: SEO 101: The Basics 
Section 2: Online Communities: Facebook/Google+ for SEO and Sales
Section 3: Microblogging and Location-Based Platforms: Using Twitter and Pinterest Appropriately and Effectively
Section 4: Video and Image-based Social Marketing via YouTube & Flickr for Better Google Results
Section 5: Audience Development - Growing & Managing Your Fan Base  
Section 6: Bringing It All Together - Connecting Your Platofrms So They Work Together & Measuring Success
 TESTIMONIALS
 "Nuclear WOW! A great way to engage a younger generation in a relevant, meaningful way, Entertaining!"
"Presentation that goes straight to the point, real useful tips and info which is almost immediately usable."
"I liked Giovanni. Unflappable, gracious, patient and generous. He covered a lot of material and managed questions and stories with ease."
"I think Gio is terribly talented and very personable. He is very enjoyable to listen to. Everything he talked about was of benefit."
"I loved that you gave us so much information in such a short period of time and that you were so excited aboutwhat you were doing."
"Hearing the ways to back into programs and ways off the napkin. I also liked the laid back feel."
"It was real, not theory. I can really apply what I learned, and I plan to. :-)"
"Watching Gio actually work in the networks helped me understand how to do it. Also, I loved the insiders tips and back doors. I really liked getting such an indepth tour of all the options so quickly. Since I already knew SEO, this was a great fit for me."
"What I enjoyed most about this seminar was getting in depth into not just why social media is important, but the tools we need to make it easier."
"Loved learning about the tools used to manage, grow, and automate some of the social marketing. Loved the flow of the class and the free flow question / answer style."
"Gio….of course. He is very effective with conveying a lot of relevant information for a large group of people using examples that apply to the variety of companies represented."
"This was very practical and hands-on. I appreciated that Gio tried to tie in the industries that were represented as he went through the various sites."
"You're funny and personable without being condescending. "
"I really appreciated his humility, humor, organization, commitment to accuracy, clarity of presentation, wit, desire to deliver content, conclusions based on fact and sound reasoning, opinions based on reasonable expectations and experience. Brilliant! You promised some broad insights and specific recommendations for improving our presence. Thank you for giving exactly that!"
"Giovanni knows his stuff. He not only has superior knowledge, but also wisdom, which is always higher up on the food chain for me. It was both enlightening and entertaining. A true pro."
"@giovanni just basically taught my senior level marketing brand management class in 60 seconds."
"I'm quite new to SEO. Your presentation was packed with a lot of useful information. Thank you."
"I loved that the presentation was simple enough for the beginner and advanced enough to keep the attention of the seasoned SEO marketer"
Hundreds of more testimonials can be found here.
REGISTER NOW!
Attendee List
Sort by:

Date

|

First Name

|

Last Name
When & Where

LevelTen Interactive
4228 North Central Expressway
Suite 210
Dallas, TX 75206


Thursday, May 3, 2012 from 1:00 PM to 4:00 PM (CDT)
Add to my calendar
Organizer
LevelTen Interactive is the premier shop for Drupal web design, Internet marketing and social media services.