Social Media Basics – A Guide to Facebook and Twitter for Business
Description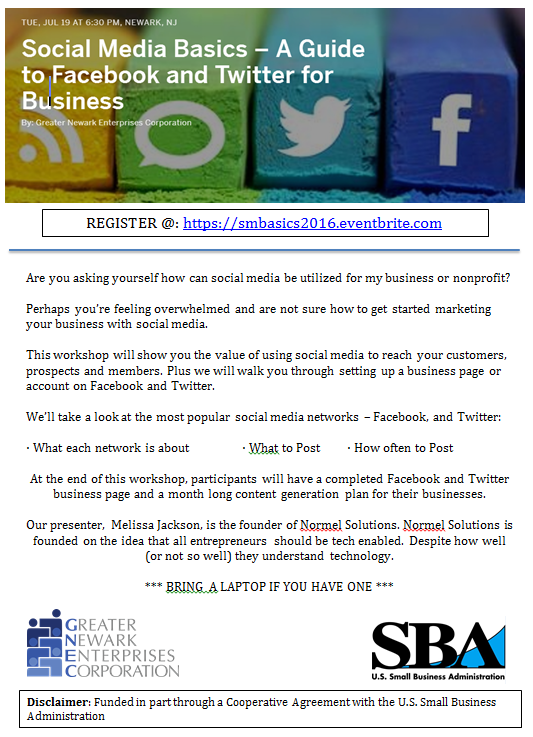 With more than 2 Billion users worldwide on social media platforms like Facebook, Twitter, Instagram, Pinterest, and Google+, you are sure to find your prospects, clients, volunteers and members, active on social media. But are you?

Are you asking yourself how can social media be utilized for my business or nonprofit?

Perhaps you're feeling overwhelmed and are not sure how to get started marketing your business with social media.

This workshop will show you the value of using social media to reach your customers, prospects and members. Plus we will walk you through setting up a business page or account on Facebook and Twitter.

We'll take a look at the most popular social media networks – Facebook, and Twitter:

· What each network is about

· What to Post (a 30 day content generation idea starters)

· How often to Post

At the end of this workshop, participants will have a completed Facebook and Twitter business page and a month long content generation plan for their businesses.

Our presenter, Melissa Jackson, is the founder of Normel Solutions. Normel Solutions is founded on the idea that all entrepreneurs should be tech enabled. Despite how well (or not so well) they understand technology.
*** BRING A LAPTOP IF YOU HAVE ONE ***