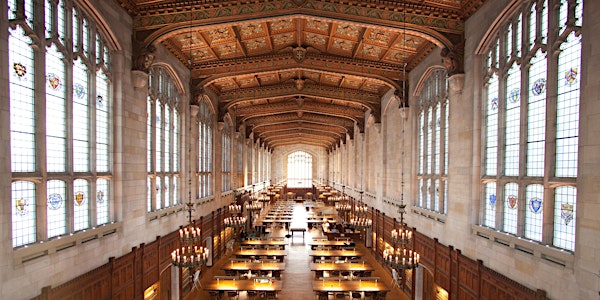 Social Media and the Securities Laws
Location
The Law Society
113 Chancery Lane
London
WC2A 1PL
United Kingdom
Description
Corporate executives increasingly take to social media to comment on their company, but should they? Could a tweet be evidence of insider trading? Can sharing a Facebook post promote trading on nonpublic information? Recent developments suggest that figuring it all out is not so simple.
Join us for a seminar (beginning at 18:00) and reception hosted by The Master of Advanced Corporation Law program at the University of Michigan Law School.
Featuring:
Adam C. Pritchard
Frances and George Skestos Professor of Law
Professor Pritchard teaches corporate and securities law at the University of Michigan Law School. He is the author, with Stephen J. Choi, of one of the leading textbooks on U.S. securities regulation, and his research focuses on securities class actions, Securities and Exchange Commission (SEC) enforcement, and the history of securities law in the U.S. Supreme Court. He clerked for the Hon. J. Harvie Wilkinson III of the U.S. Court of Appeals for the Fourth Circuit and served as a Bristow Fellow in the Office of the Solicitor General at the U.S. Department of Justice. After working in private practice, Professor Pritchard served as senior counsel in the Office of the General Counsel of the SEC, where he wrote appellate briefs and studied the effect of recent reforms in the areas of securities fraud litigation. He received the SEC's Law and Policy Award for his work in United States v. O'Hagan, in which the U.S. Supreme Court upheld the misappropriation theory of insider trading. Professor Pritchard has been a visiting professor at many universities and is a guest contributor to the Oxford Business Law Blog.
Special Guest:

David Greene
The Law Society, Deputy Vice President
About the University of Michigan Law School:
The University of Michigan Law School in Ann Arbor is one of the world's finest institutions of legal education. Housed in the Cook Quadrangle on the University of Michigan's central campus, the Law School is unmatched for beauty and is superbly functional for its residential and scholarly community. The School has a sizable and diverse faculty, with many preeminent in their fields. The careers of alumni also speak eloquently to the strength of the School; our graduates are leaders serving with distinction in the public, private, and academic sectors in the United States and beyond.
If you have questions or concerns, please contact us at law.macl.admissions@umich.edu or 734-615-2148.