Social Media and the New Campaign: Lessons from 2012

Wednesday, October 23, 2013 from 12:00 PM to 1:15 PM (CDT)
Event Details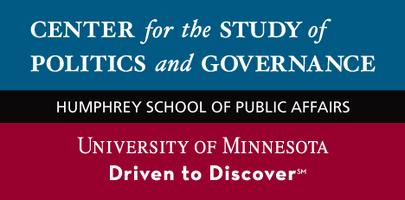 Social Media and the New Campaign: Lessons from 2012
Jeff Blodgett, former Minnesota State Director of the Obama Campaign, discusses the importance of social media in politics, reflecting on President Obama's social media strategy in the 2012 elections. Blodgett will be joined by Cullen Sheehan, experienced Republican Party campaign and political strategist, who will explore the GOP's opportunities and where its advantages lie. 
Jeff Blodgett has over 30 years of experience in community organizing and political management. In addition to his leadership in founding Wellstone Action, Jeff also trains, teaches, and writes extensively on political skills, public management, and leadership development. Jeff studied with Paul Wellstone at Carleton College and began his career as a community organizer there, working with hard-pressed family farmers during the 1980s farm crisis. He later spent 13 years as a senior aide, advisor, and campaign manager to the late Senator (1989-2002), managing all three of his election campaigns, including the hard-fought 2002 race that was tragically cut short by a plane crash.
Jeff has served in key positions in dozens of other campaigns, including a post as Senior Advisor for Minnesota Senator Amy Klobuchar's 2006 race, and GOTV Senior Advisor for the 2004 Kerry Coordinated Campaign in Minnesota. A 1983 graduate of Carleton College, he earned his master of public administration from Harvard University's Kennedy School of Government in 1998.
 
Cullen Sheehan joined Lockridge, Grindall, Nauen's State Government Relations team in November of 2011. Cullen comes to LGN with more than fifteen years of experience, serving in numerous capacities at the highest level of politics and government.
Most recently, Cullen served as Chief of Staff to the Minnesota Senate Republican Caucus and was instrumental in leading them to their first majority in 38 years. He served as a senior advisor to United States Senator Norm Coleman, and was Coleman's campaign manager in one of the most expensive and closest Senate races in Minnesota history.
Cullen has developed extensive national networks through his work in Republican politics. Notably, he was the Midwest Regional Political Director for the Republican National Committee and served as the Executive Director of the Republican Party of Iowa. Additionally, he has served in senior roles on numerous U.S. senatorial, congressional and gubernatorial campaigns.
Cullen is a 1997 graduate of Saint Mary's University in Winona, Minnesota, where he earned a Bachelor of Arts degree in Political Science and minored in Public Administration.
When & Where

Humphrey Forum, Humphrey School of Public Affairs
301 19th Ave S
Minneapolis, MN 55455


Wednesday, October 23, 2013 from 12:00 PM to 1:15 PM (CDT)
Add to my calendar