Social Media and Prezi: The Perfect Pairing For Any Presentation

Wednesday, May 20, 2015 from 7:30 AM to 10:00 AM (EDT)
Event Details
This will be a two-part event:
1. Three Easy Ways to Create Dynamic Presentations Using Prezi.
This hands-on workshop will provide you with the skills to create dynamic presentations using Prezi, an online presentation tool. If you're looking for a more creative way to tell your story beyond PowerPoint—then this workshop is for you. Bring your laptop for an interactive learning session that will provide you the tools to create and deliver presentations that will capture your audience's attention. Prezi presentations can be delivered in a traditional face-to-face environment, teleconferencing (where you can control the presentation in multiple locations), or can be embedded in a website.
Before the workshop, please sign up for a Prezi account: https://prezi.com/pricing/ (or https://prezi.com/pricing/edu/ if you have a school/university email address).
The day of the workshop, please bring materials you want to use for a presentation, including:
-PowerPoint presentation (electronic file)
-Images-either the actual images you want to use or the URL of the image
-You Tube video(s) you want to use
-PDFs you want to include
-Video/audio files you want to use
If you want to see how to use narration, please record what you want to say and save it as a audio file so I can show you how to add it to your presentation
2. Social Media in the Classroom and Research
While students enjoy technology in many aspects of their lives, they are not well prepared to use technology in ways that support their education. This spring, I was able to teach a technology class where the students and I assessed social media in community corrections and used this knowledge to create social media content to share with others. The course attempted to transition students from social media consumers to social media creators. I will show student portfolios from the course. I will also review my current research on the use of social media in the criminal justice system.
Speaker:  Dr. Amy Poland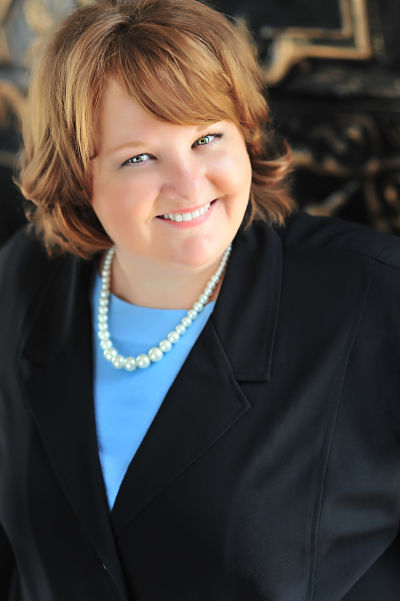 Amy Poland, Ph.D., is an associate professor in the Department of Criminal Justice at St. Joseph's College. Prior to moving to Long Island, she began her career in criminal justice working with juvenile offenders in a residential treatment facility while she finished her Masters in Public Administration at the University of South Dakota. She completed her PhD in criminal justice at the University of Nebraska and taught at Buena Vista University in Storm Lake, Iowa and Texas A&M International University in Laredo, Texas.
Dr. Poland utilizes technology in both her classroom and research. She is one of the inaugural Technology Fellows at St. Joseph's College, teaching her students this semester how to create Infographics and Storify stories related to material they are studying in Correctional Rehabilitation. She has also designed other social media assignments for the classroom including a Twitter/Storify movie critique assignment for the internship classes this semester. For her social media research, she is currently working on an analysis of live trial blogs of two homicide trials in Iowa.
In addition to regularly providing workshops on the use of Prezi in the classroom for faculty and students on campus, Dr. Poland has conducted multiple workshops on the use of Prezi to business groups around Long Island including the Huntington LaunchPad Accelerator, Huntington Small Business Incubator, and the Public Relations Professionals of Long Island.
She is the social media coordinator for her department, developing and maintaining Facebook and twitter pages for the department. She is involved with technology on campus in several other aspects including the Faculty Technology Committee, the Mobile Devices User Group Planning Committee and the Technology in Education Planning Committee.
When & Where

LIFT @ The Morrelly Homeland Security Center
510 Grumman Road West
Second Floor
Bethpage, New York 11714


Wednesday, May 20, 2015 from 7:30 AM to 10:00 AM (EDT)
Add to my calendar
Organizer
Informing, inspiring, and empowering business through social, digital, and future media.
SMA brings together the media community both online and offline. Today's media world never stands still — our members are forward-thinking people who are passionate about staying on top of business and media innovation.
We are entrepreneurs, business owners, managers, influencers and strategic decision makers. Our goal is a non-competitive environment where we can learn, share and have fun together. Events include talks and presentations by expert speakers, lively panel discussions, roundtable events, networking meetups, and lots more — join us!
Visit the SMA website.