Social Media and Online Fundraising for NGOs (Durban Workshop)
Description
GlobalGiving Workshop in Durban, South Africa
Complete this form to register for GlobalGiving's workshop in Durban, South Africa.

We will discuss how to:

• Identify and expand your network;
• Engage and maintain donor relationships through online dialogue;
• Create a one month online campaign;
• Join GlobalGiving; and
• How to fundraise successfully on this unique platform.


Co-hosted by GlobalGiving Partner: Children's Rights Centre!
The Children's Right Centre is a non-profit organisation based in Durban that strives to transform South Africa through our vision of a child-friendly society.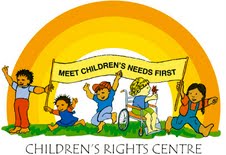 Register Deadline Extended till Monday, September 3rd!

NOTE:
The location and address of each workshop will be emailed to confirmed attendees 1-2 weeks before the event.
Organizer of Social Media and Online Fundraising for NGOs (Durban Workshop)
The world is full of problems. GlobalGiving is full of solutions. Solutions run by innovative, grassroots projects and organizations that are working to educate children, feed the hungry, build houses, train women (and men) with job skills, and hundreds of other amazing things. GlobalGiving is interested in meeting organizations all over Southern Africa, and the 250,000+ donors on our site are interested in meeting them, too. Visit www.globalgiving.org for more info.
Spectra is a new media consultant whose work focuses on the intersection between culture, technology, and communications in the philanthropy and social justice sectors. She's an expert at using social media for brand awareness, online fundraising, and thought leadership. She writes about new media, human rights and the African Diaspora at www.spectraspeaks.com.