Description
Social Media and Business Strategy Tips Workshop


If you are using social media for business,

interested in picking up some new social media tips or looking for ways to get more focused in your business, then this workshop is for you!


In this workshop you'll learn how to manage your social media strategy, what types of content to post, and insider tricks and tips for using Facebook, Twitter and LinkedIn. We'll also discuss how working with a business coach could help you to reach your business goals more quickly.
Tuesday, October 11, 2016, 6-8pm
Location: New York Open Center, Room 3-C, 22 East 30th Street, New York, NY 10016
NOTE: This event is not affiliated with the New York Open Center
Subway directions: N/Q/R train to 28 St., 6 train to 28 St., 6 train to 33 St.
Speakers:
Social Media Strategist, Felicia Lin will talk about how to create effective social media posts and share some insider tips about Facebook, Twitter and LinkedIn for business. Felicia is also the co-author of Metropolicks, a romantic comedy novel. She currently manages all of the social media for Metropolicks, which has a Facebook page with nearly 25,000 fans. In 2013, she successfully raised over $15,000 through a crowdfunding campaign for her current book project, the memoir of Su Beng, a Taiwanese revolutionary, activist and historian. To learn more about her visit: www.felicialin.com.


Business Coach, Marita Rosado is dedicated to helping you create and meet your goals. In this workshop, she will give you strategies to achieve them. She began her career as an accountant and has over twenty years of experience in a variety of industries such as publishing, investment banking, public accounting, media, IT services, advertising, retail, wholesale apparel and more. Learn more about Marita's coaching business at: www.GreenStartCoaching.com.
SPECIAL THANKS to our promotional partners: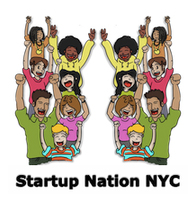 Startup Nation NYC is brought to you by the founders of Crowdzu and the organizers of the Crowdcentric Meetup group. This group is for startup founders, angel investors, startup advisors & mentors and anyone with a keen interest in the New York City startup ecosystem. To learn more about Startup Nation visit them on Meetup.com: www.meetup.com/StartupNationNYC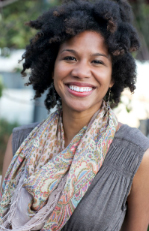 Ariane Hunter is a career & business coach for the highly passionate and enlightened woman who wants more than just a job and is hungry for a more purpose-driven career and life. Through her inside out approach and action oriented style, she holistically connects the dots of her clients' deepest sense of purpose and aligns it with their career goals- to help her clients do fulfilling and personally satisfying work. To learn more about Ariane or to get started with a complimentary Getting Clear session visit: www.ArianeHunter.com