Description
#501TechNYC: Connect. Learn. Change the world!
Wednesday, May 17, 2017
6:00p.m. - 6:30p.m. Schmooze
6:30p.m. - 8:00p.m. Session
Digital Analytics and U/X: The Journey
Would someone make a gift after reading a tweet? No matter how compelling 140 characters can be, there is an entire consumer journey that happens over time before donating. In this session, we will review digital analytic tools and look at how this data comes together to tell a full integrated story of how a consumer takes action. We'll cover what analytics make up the best set of key performance indicators to measure success and optimize.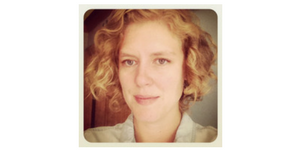 Amanda Leher
Amanda Lehner is Co-Owner of HelpGood, an agency focused on social good, clients include Smokey Bear, The Partnership for Drug Free Kids and United Way. Prior to HelpGood, Amanda was the Director of Digital at the Ad Council where she led the digital strategy for Ad Council's 30+ cause campaigns. Before joining the Ad Council, Amanda was the Digital Communications Manager at the National Suicide Prevention Lifeline where she managed Lifeline's websites, social media presence and online crisis messages. She is also a former volunteer crisisline counselor who answered calls to the Lifeline at 1-800-273-TALK (8255). She has presented at SXSW Interactive, Social Media Week in NYC, the American Association of Sociology (AAS) Conference and the National Conference on Health Communication Marketing and Media. In 2011, she was presented with OMMA's Social Media Star award.
We are grateful to GLSEN for our new venue. Come experience their beautiful, friendly offices in Lower Manhattan.
Get Connected:
Tweet your thoughts or questions with hashtag #501TechNYC!
Join us on Facebook to be the first to know of upcoming events.

Anyone interested in using technology for nonprofit and advocacy efforts is welcome!



Your co-organizers are:
This event is generously hosted at GLSEN, and recorded for our techie posterity by Broadway Cares.