Event Information
Location
US Navy Memorial Heritage Center
701 Pennsylvania Ave NW
Washington, DC 20004
Description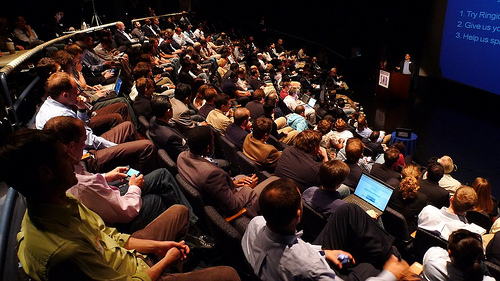 The Social Matchbox Startup Launch Event is an annual event held by East Coast Startup Founders, Investors, and Community Leaders to provide a launch platform for new web and software product startups to gain exposure to early adopters, major media, bloggers, investors--as well as to compete for a chance to win the Community Choice and Founders' Choice Awards from their peers. The Startup companies that have launched at the event have met investors, attracted new team members, garnered attention from major media, and forged partnerships.

We select web and software product startups from a competitive pool of nominees that is largely from the Mid-Atlantic region. Last year 65 companies were nominated, but the Social Matchbox team only selected the Top Ten. This year competition is expected to be tougher than ever with nominations already submitted from the Washington, D.C. area as well as Manhattan and Palo Alto. Once selected, presenters have a chance to practice their pitch presentations with the Social Matchbox team before the event where founders must convince a room of Social Matchbox alumni, investors, executives and industry experts to invest their Social MatchBUCKS into their company. The startup presenter with the most Social MatchBUCK investment receive the coveted "Community Choice" award. Another presenter is selected by the Social Matchbox alumni of previous startup presenters to receive the "Founders' Choice" from their peers.
Due to their continued partnership with the startup community, our generous Anchor Sponsors, Pillsbury LLC, Grotech Ventures, and staffmagnet, LLC, have provided essential support to make the event bigger and better this year, as well as to offer attendees an open bar and complimentary food prior to presentations and during intermission.

Community Partners & Sponsors include: the DC Association for Computing Machinery, The University of Maryland's Mtech Ventures & Terp Startup Lab, The George Mason University Mason Enterprise Center, The George Washington University Office of Entrepreneurship, The Dingman Center for Entrepreneurship at The University of Maryland, DCTechEvents.com, FounderCorps, Comerica Bank, Intridea, Inc, Silicon Valley Bank, Center for Innovative Technology (CIT) Gap Funds, Affinity Lab, Geekeasy.
Sponsors are the only service providers allowed into Social Matchbox.
The Social Matchbox team carefully curates the attendee list to create a community of executives, investors, startup employees and those building startups. The result is an audience of industry experts from a variety of fields, including Design & User Experience, Ecommerce, Mobile (e.g. Android, iPhone), Online Marketing, Natural Language Processing, Product Management, Search, Social Networking, Government Transparency, Software Engineering, and Web 2.0.
SCHEDULE & VENUE
US Navy Memorial Heritage Center
701 Pennsylvania Ave NW, Washington, DC 20004

Note: The PMI Parking Garage located at 875 D Street NW (Bldg. #400), 202-785-9191 x450 stays open until midnight - so you may want to consider parking there if you are driving in. The garage in the Navy Memorial building closes at 9pm.
The Navy Memorial Metro stop is in the same building complex as the event venue. The location is a few blocks from the Gallery Place Metro stop on the red line as well. If you are coming in from out of town this location is just a few blocks from the White House and other major DC destinations.

THU., SEPTEMBER 15, 2011

6:00 – 7:00 PM – Check-in & Networking*
7:00 – 7:45 PM – ROUND I : 5 Startup Presentations (5 min. each + 5 min. Q&A)
7:45 – 8:15 PM – Intermission*
8:15 – 9:00 PM – ROUND II : 5 Startup Presentations (5 min. each + 5 min. Q&A)
9:00 – 10:00 PM – Networking*
* Bar Service: Bar Service will close during presentations. Light food & appetizers will be provided.


PRESENTERS*
To Be Announced upon selection this summer - Check Back For Details.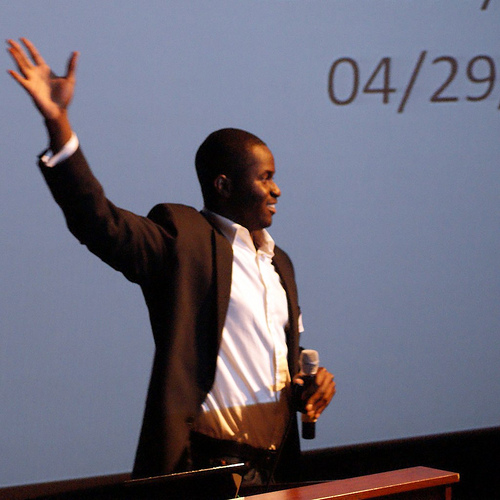 ALL IN THE DETAILS
Attendees pre-register and are approved by the organizing team. The event has a strict policy of prohibiting sales reps, recruiters or services providers who are not a sponsor or presenter. During check-in, attendees receive color-coded name tags:
VIP
Sponsors
RED
Startup Founders
BLUE
Socializers (startup employees and applicants)
GREEN
Investors
BLACK
Press (Bloggers included) - Contact the organizers.
PAST PRESENTERS
10 Notes, 100Dimension, *Clearspring (Funded), Anystream (Funded), Avectra, AwayFind (Funded), Cardagin Networks (Funded), CardStar (Funded), Cell Alert, Groupsite (formerly CollectiveX) (funded), Community Goals, Contribune, CouplesSpark, CrossMine (funded), CrowdMind, CustomInk, Diditz, EarthAid (Funded), Event Innovation, Euraeka, familyoven.com, Famiva, Fantasy Sports Madness, FitFeud, Ideas In Network, iDooba, iLive.at, GeniusRocket (Funded), GeoIQ (formerly GeoCommons) (funded), Giv.to, Grab Networks (funded), Grasshop, GrouperEye, HelioGraph, Heekya, HonestyOnline (funded), HotPads.com (funded), Innoengineer, Innovative Query, Intelliverb, ipiqi, Jam Legend (funded, acquired), Jobmatchbox, Kadoo (funded), LeanDream, Legal River (funded), Living Social (formerly Hungry Machine) (funded, IPO Coming Soon), Loladex, LOTAME (funded), LyveGyde, MervisDiamonds.com, MixedInk, Mixx (funded, acquired), MobiChange, Mobile Posse (funded), ODEO (funded), OurCoupleSpace, ozmosis, Planet Web Entertainment, AppMakr (funded, partially acquired), Opower (formerly Positive Energy) (funded), Publi.us, Qloud (funded, acquired), Razoo (funded), Razume, Replyz (410 Labs)(funded), Revolution Health Group (funded, acquired), Ring.io (funded), Searchles (funded), ScriptAct, ShareMeme (funded), ShoutReel, Sleep.fm, Slipstream, Social Gaming Network (funded, acquired), SocialMinder, Starburbs, Starfish Retention Solutions (funded), TapMetrics (funded, acquired), TenthRow, TinselVision (funded), TrafficLand.com, Unblab (funded, acquired), Viscape (funded), VisualCV (funded), Voxant, Webs.com (funded), WebTaps, Wegora, WhyGoSolo, WinTheTropy, Worthpoint (funded), WRIT, xyoom, Zadby, and many more!


We extend a hearty thank you to all of our sponsors, which have shown consistent support of emerging technology by investing in local companies and sponsoring community events like Social Matchbox year after year.
ANCHOR SPONSORS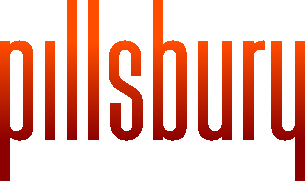 Date and Time
Location
US Navy Memorial Heritage Center
701 Pennsylvania Ave NW
Washington, DC 20004